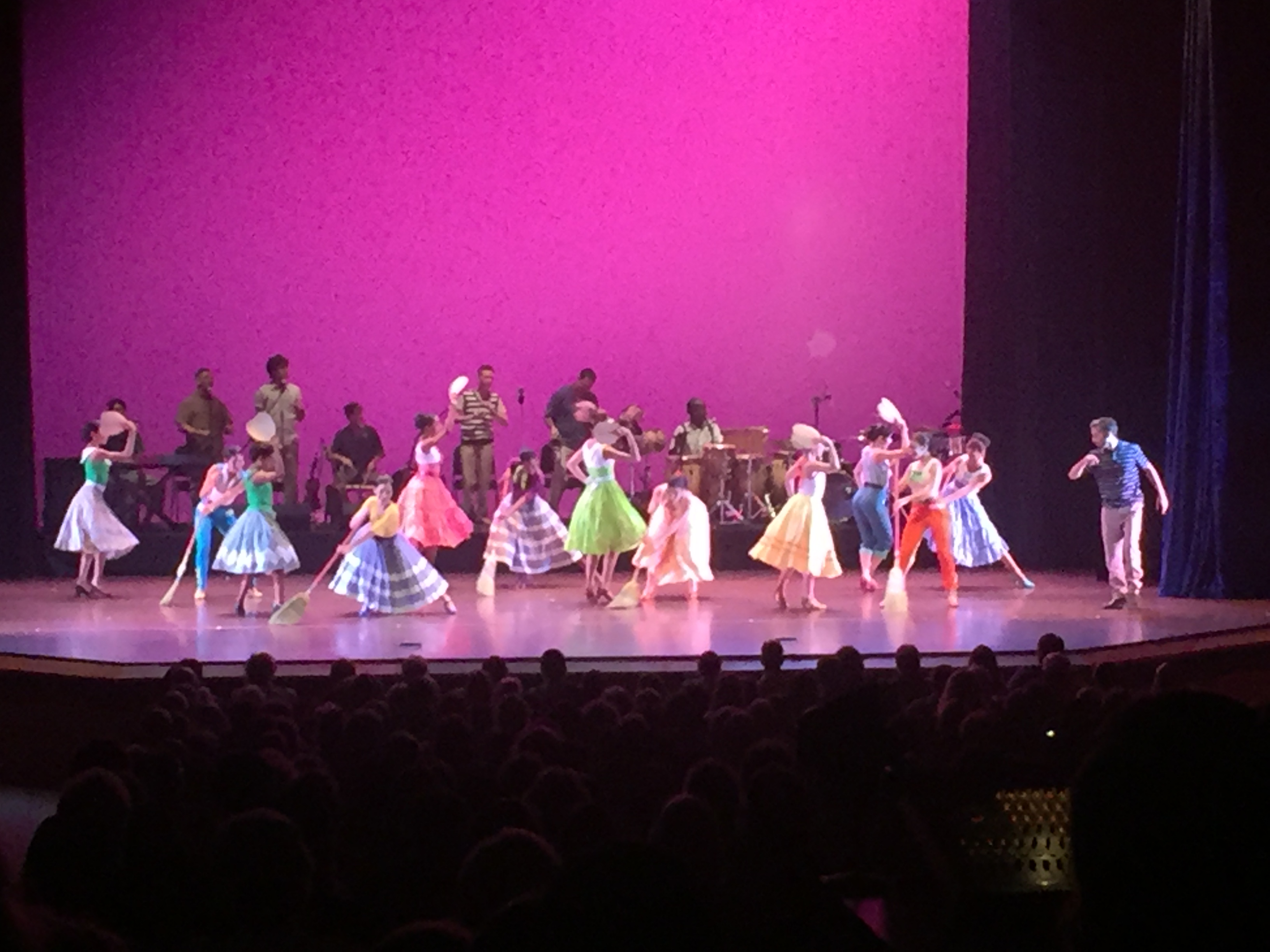 Lizt Alfonso Dance Cuba provided a captivating blend of art and history during Sunday's performance at the Weis Center. "Cuba Vibra!" celebrates Cuban culture and history through music, dance, and costumes. The show shared music and dance from the 1950s to today, so the audience was able to watch the nation's and characters' evolution over time.
"Cuba is fashionable today. The entire world has its eyes over us and everybody wants to know," said Lizt Alfonso in her director's note. "For over 25 years, we have been showing to the world the young Cuban art, that more than revolution, is evolution."
One of the most interesting elements of the performance was its progression through time. The first several dance numbers evoked a sense of 1950s nostalgia—a classic image of Cuba from an American perspective. A harmonious mix of guitar, piano, trumpet, and drums set the scene for the upbeat mood of the show.
These high-energy pieces with dancers who filled the stage were interspersed with several softer, more contemplative pieces that focused on one or just a few performers. In a number called "Spirituality," the mood of the show suddenly shifted as a group of female dancers clad in white gowns explored themes of mysticism and tradition.
Between the enchanting live music, engaging choreography, and beautiful costumes and lighting, Dance Cuba brought life and light to a dreary Sunday afternoon, all while sharing the rich history and culture of Cuba.
~ Madeline Diamond, Class of 2017