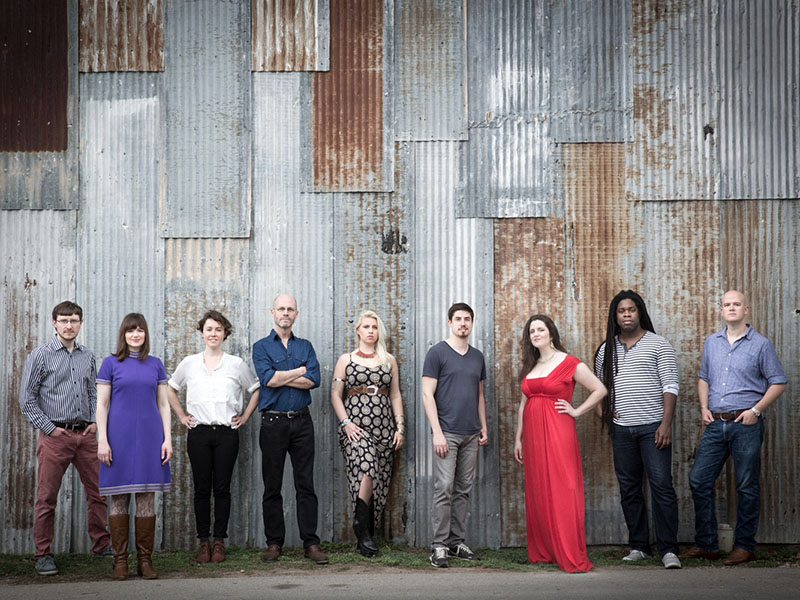 The GRAMMY award winning vocal performance group, Roomful of Teeth, isn't your typical music group by any means.
Through a mix of sounds from many different cultures, such as Tuvan throat singing, yodeling, belting, Inuit throat singing, Korean P'ansori, Georgian singing, Sardinian cantu a tenore, Hindustani music and Persian classical singing, the group has created a unique sound experience.
The group's nine members, including Williamsport, PA native Dashon Burton, will perform at the Weis Center on Tuesday, Nov. 15 at 7:30 p.m. If you're interested in learning more about Roomful of Teeth's unique style, make sure to arrive early for a free pre-performance talk in the Weis Center Atrium Lobby at 6:45 p.m with Dashon Burton and Pulizer Prize-winning composer Caroline Shaw.
Bucknell students will also be a part of Tuesday's performance, as the University choir and the Camerata will perform alongside Roomful of Teeth during the program.
If you'd like to preview Roomful of Teeth, check out these videos before Tuesday. Ticket information is available here.
~ Madeline Diamond, 2017