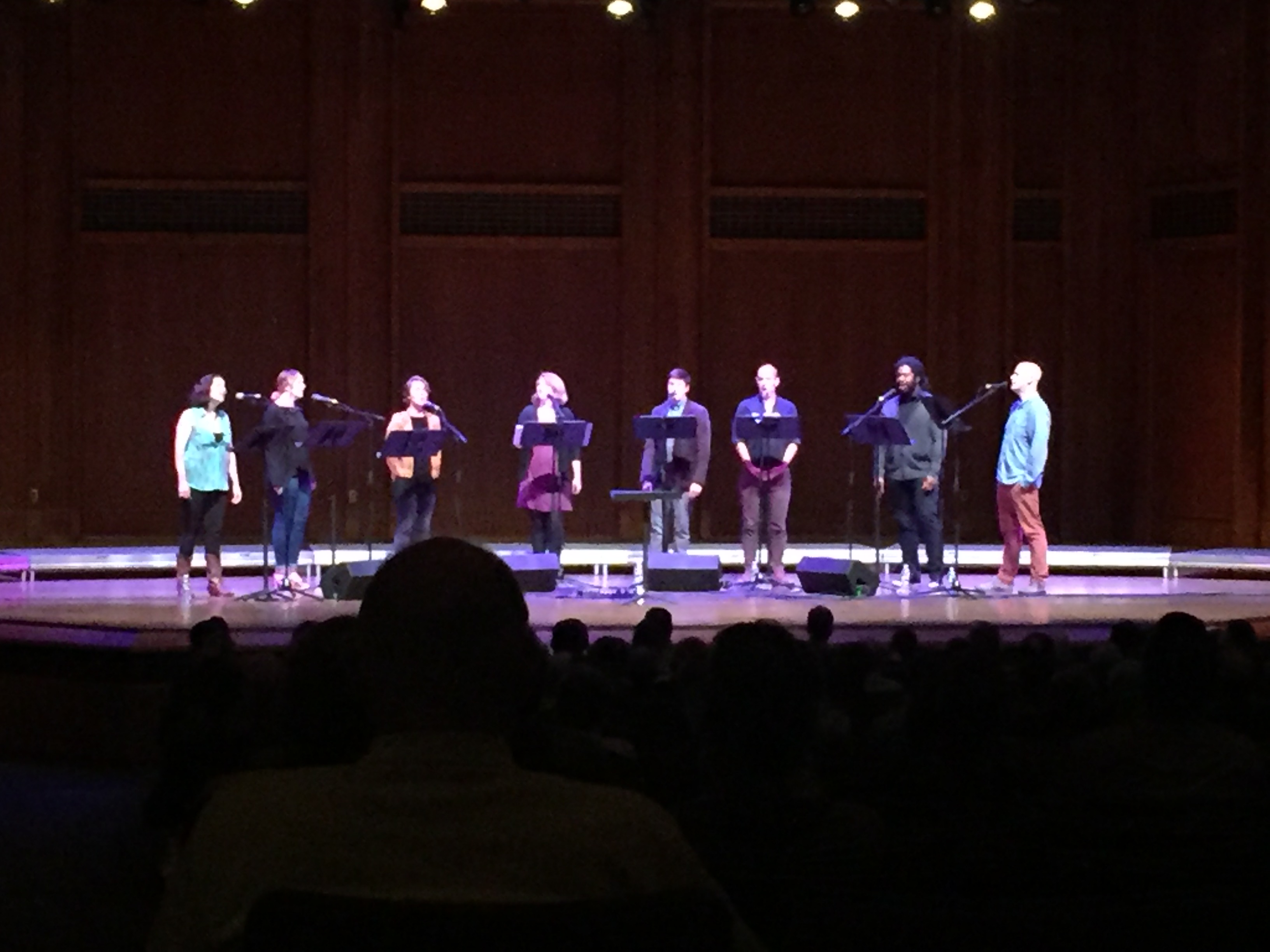 I wasn't sure what to expect when I attended Roomful of Teeth's performance at the Weis Center on Tuesday, Nov. 15th.  However, I was surprised and enlightened throughout the performance.
Tuesday's performance was filled with all kinds of sounds—some harmonious; some cacophonous; some beautiful; some unsettling. Through their skills in various singing techniques, the performers created sounds that redefine the traditional description of music.
Each member of the group offered a unique skill or technique, such as Dashon Burton's deep, powerful bass sounds and Caroline Shaw's beautiful, melodious notes. When performed together, these different sounds blended together to create music like I've never heard before.
Another interesting aspect of the show was the group's use of spoken word. In one piece, each performer spoke different numbers and phrases to create a jarring mix of sounds. A harmonious, almost operatic, piece followed this moment of cacophony, which served to showcase the wide range of sounds that the group is capable.
Music doesn't have to be defined by a group of singers, band, or orchestra, and Roomful of Teeth is proof of that. Whether practicing different singing techniques and offbeat sounds or performing more traditional pieces with the Bucknell Choir and Camerata, Roomful of Teeth delighted audiences while simultaneously forcing them to rethink their ideas of music.
~ Madeline Diamond, Class of 2017