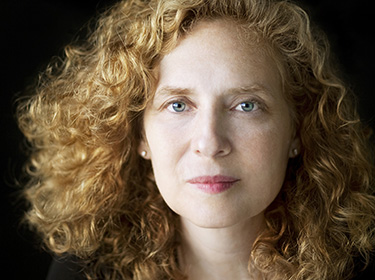 On Saturday, April 1st, Julia Wolfe, Bang on a Can All-Stars, Bucknell University Camerata and Lycoming College Chamber Choir conducted by Dr. Beth Willer will come together to present Anthracite Fields — the next performance installment of Coal Collections: Local, National, and International Stories.
Anthracite Fields is an oratorio — a large-scale musical piece consisting of orchestra and voices with a narrative theme performed without costumes or scenery. The show follows the lives of early 20th century coal miners in Pennsylvania, using music to illustrate the hardships and triumphs of the coal mining community.
According to Wolfe's website, Anthracite Fields "draws on oral histories, interviews, speeches, and more" to pay tribute to coal mining's place in history.  Wolfe is a 2016 MacArthur Fellow and recipient of the 2015 Pulitzer Prize in composition for Anthracite Fields.  She co-founded Bang on a Can with Michael Gordon and David Lang in 1987, and the group's groundbreaking musical style has since grown exponentially. The All-Stars' blend of musical styles will pair with Wolfe's own composition to provide a multi-faceted performance, which will strike a chord with the local community and its connection to coal country.  Bucknell's own Dr. Beth Willer will conduct the performance and the University's Camerata and Lycoming College's Chamber Choir will have a critically important role in the show as well.
The performance will begin at 7:30 p.m., although be sure to arrive early for a free performance from folk singer Jay Smar at 6 p.m. in the Weis Center Atrium lobby.  Tickets for Anthracite Fields are now available online.
~ Madeline Diamond, Class of 2017