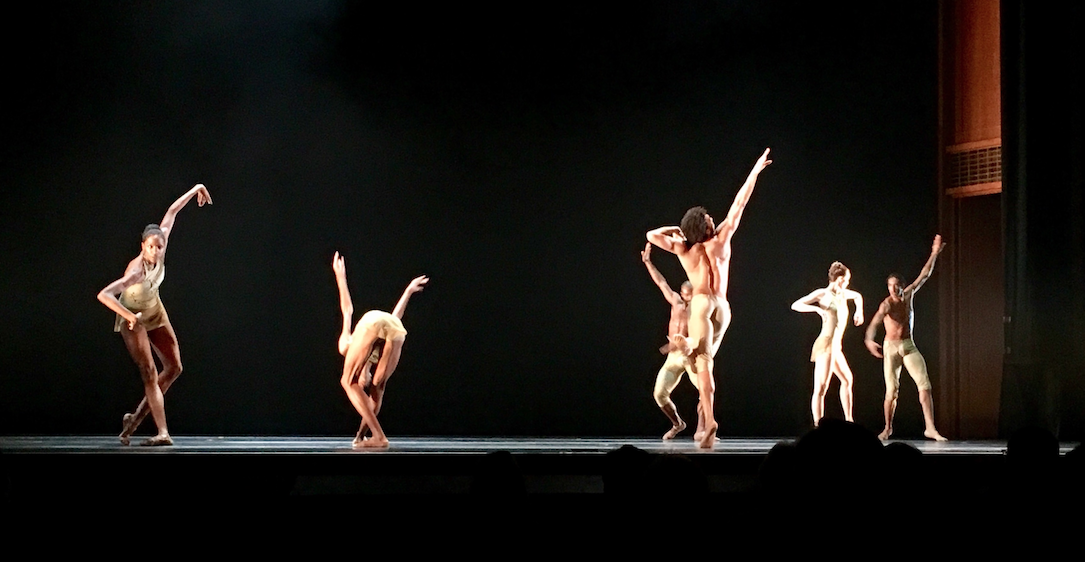 We welcomed the first dance performance of our 30th anniversary season Thursday, October 12 with a dazzling production by the Alonzo King LINES Ballet company. The San Francisco contemporary ballet company boasts dancers that move with such fluidity across the stage that one number seamlessly blends into the next. The show consisted of two acts that each contained one extended piece choreographed solely by King.
The first piece, entitled Biophony, was an exceptional and unique collaboration between King, soundscape artist Bernie Krause, and composer Richard Blackford. The audio played during the piece was from Krause's recording of various ecosystems and creatures from around the globe; an unusually brilliant form of "music" to play for contemporary ballet. Biophony involved dancers mirroring the variety of natural elements present in the soundscapes played throughout the entirety of the piece. It was difficult not to feel transported to the ecosystems King sought to recreate through the choreography of this piece.
For the second piece, The Propelled Heart, King found inspiration in Indian guru Sri Yukteswar's writings on the five stages of the heart's evolution: dark, propelled, steady, devoted, and clean. Taking a philosophical concept like this and translating it into dance is no easy feat and it was clear that King had a desire to express non-narrative emotion through the entirety of the piece. The Propelled Heart also features a collaboration with song with music arranged and performed by Grammy-winning vocalist Lisa Fischer. The piece sought to explore a symbiotic relationship between the movements of the body and the vocal complexities that exist in song.
King's LINES ballet company will tour overseas bringing their unique style of dance to world for the remainder of the year and early spring.
~Caroline Clancy, Class of 2018