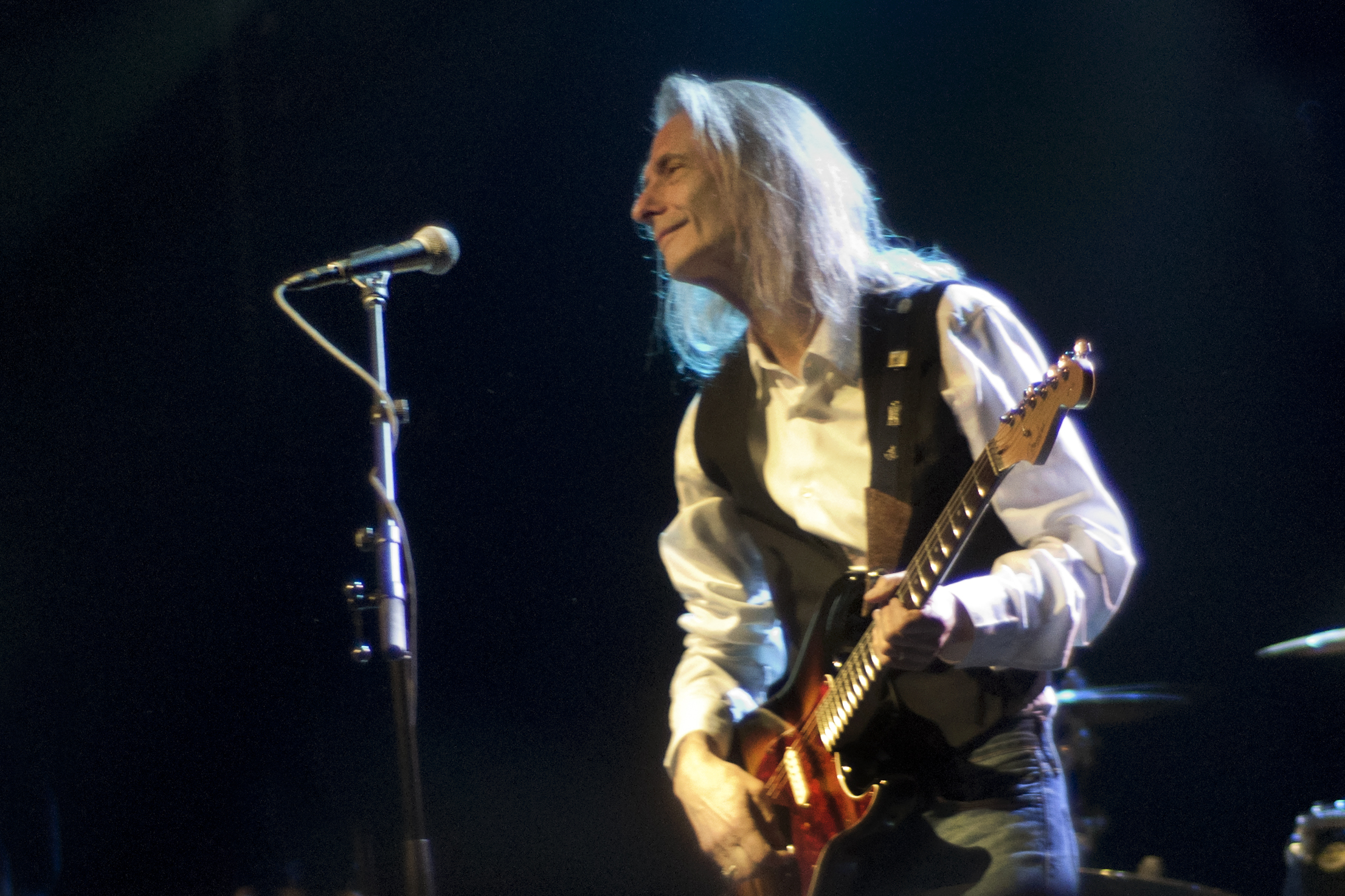 The Weis Center for the Performing Arts will host Lenny Kaye, acclaimed guitarist for Patti Smith Group, on Monday, December 4 at 7 p.m. in the Weis Center Atrium Lobby. "An Evening with Lenny Kaye" is free and tickets are not required.
There will be a free question and answer session with Kaye on the same day as the performance at 12 noon in the Weis Center Atrium Lobby. The talk will be facilitated by Bucknell University Philosophy Professor Peter Groff and is free and open to the public. The talk will explore Kaye's role in the evolution and history of punk music and beyond.
Co-sponsors for the performance include: Humanities Residential College, University Lectureship Committee, Philosophy Department, Music Department and Stadler Center for Poetry.
As musician, writer, and record producer, Lenny Kaye has been intimately involved with the creative impulse that marks the music.  He has been a guitarist for poet-rocker Patti Smith since her band's inception more than forty years ago, and has worked in the studio with such artists as Suzanne Vega, Jim Carroll, Soul Asylum, Allen Ginsberg, and Pussy Riot.
He is the co-author of Waylon, the life story of Waylon Jennings; and his impressionistic study of the romantic singers of the 1930s You Call It Madness: The Sensuous Song of the Croon, was published in 2004.
His seminal and influential anthology of sixties' garage-rock, Nuggets, has long been regarded as defining a genre.
In 2011, France honored him with the distinction of a Chevalier de L'ordre des Arts et des Lettres.   His most recent production is Jessi Colter's The Psalms, improvisations on these classic sacred poems from the Old Testament; and he is currently working on a book, Lightning Striking, that traces the history of rock and roll through its legendary scenes.
For more information about this free performance contact Lisa Leighton, marketing and outreach director, at 570-577-3727 or by e-mail at lisa.leighton@bucknell.edu.
For more information about the Weis Center for the Performing Arts, go to www.bucknell.edu/WeisCenter or search for the Weis Center on Instagram, Facebook, Twitter or YouTube.