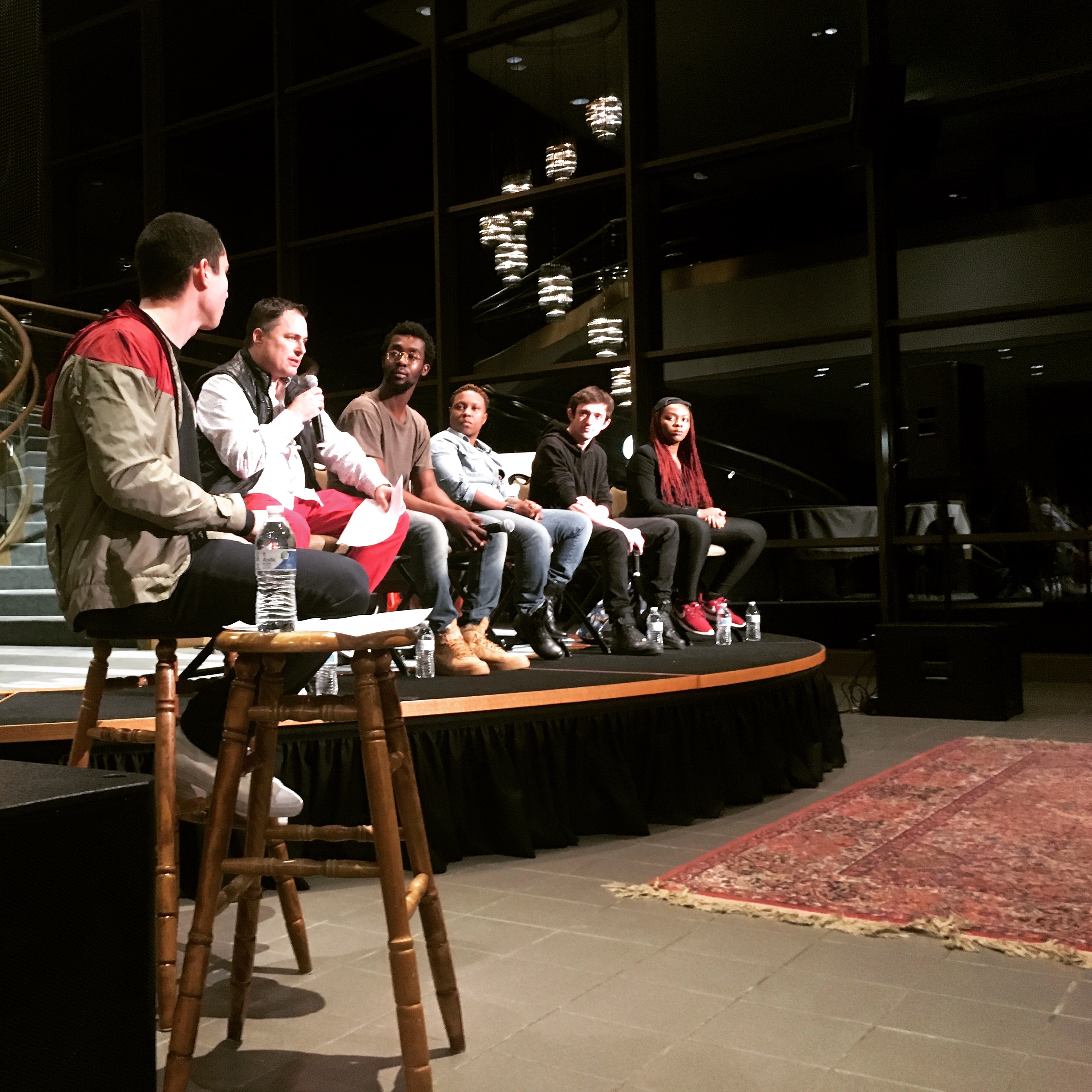 In breaking with traditional concert norms, the Weis Center hosted its first ever Hip Hop Happening. This panel-performance brought to attention many of the political issues most commonly discussed in hip hop music in the past to lead the performers to speculate on the genre's future in social action. Moderated by Manny Faces, a New York City based hip hop journalist and advocate, the Weis Center welcomed artists Amos Lachman, J Pope and two Bucknell University students Mansa K and Amarachi Ekekwe.
Keeping with the themes of social action, the panel discussion opened up with a question from Manny surrounding the role of hip hop in Trump Administration. All offered their own perspectives and critiques of our Executive Branch but the most notable anecdote came from J Pope. She explained how the issues discussed in our modern day hip hop music, despite the different motifs and delivery, have not changed; the systematic injustices in our economic and judicial systems are nothing new in society and have been highlighted for decades. "Not everyone can be a conscious rapper like your J Coles or Kendrick Lamars," says Ekekwe AKA Ms. Amarachi. "You need the proper platform and power to discuss these types of social issues."
The most recent and important advancement in the hip hop genre came with the rise of social media. Manny asked the panelists to discuss their social media strategy and its impacts on the industry. "I aim to develop a slow following of dedicated fans" notes Mansa K, "but social media itself is a double edged sword." The new and ever changing platforms of social media give anyone and everyone the ability to put their music on the internet, but too much music allows some of the most talented artists to be drowned out in the plethora of music available. This idea was noted by all of the panelists.
The panel discussion was followed by short set from each artist. Each artist displayed their unique lyrical and performance abilities and truly brought life to the Weis Lobby. Ms. Ammarachi delivered a melodic remix to J Cole's "Love Yourz". Mansa K and Yung Miles brought an electric performance of their original song "All I Ever Wanted." J Pope slowed it down and gave the audience soulful, "call-to-action" feel while Amos channeled his Southern California vibes and love for alternative music in "Snap."
Make sure to follow all of our artists on social media and keep up with their new projects debuting on Spotify, Apple Music, and SoundCloud in the coming months. For more information about the Weis Center for the Performing Arts, go to www.bucknell.edu/WeisCenter or search for the Weis Center on Instagram, Facebook, Twitter or YouTube.
~Stephen Hollinshead, Class of 2018