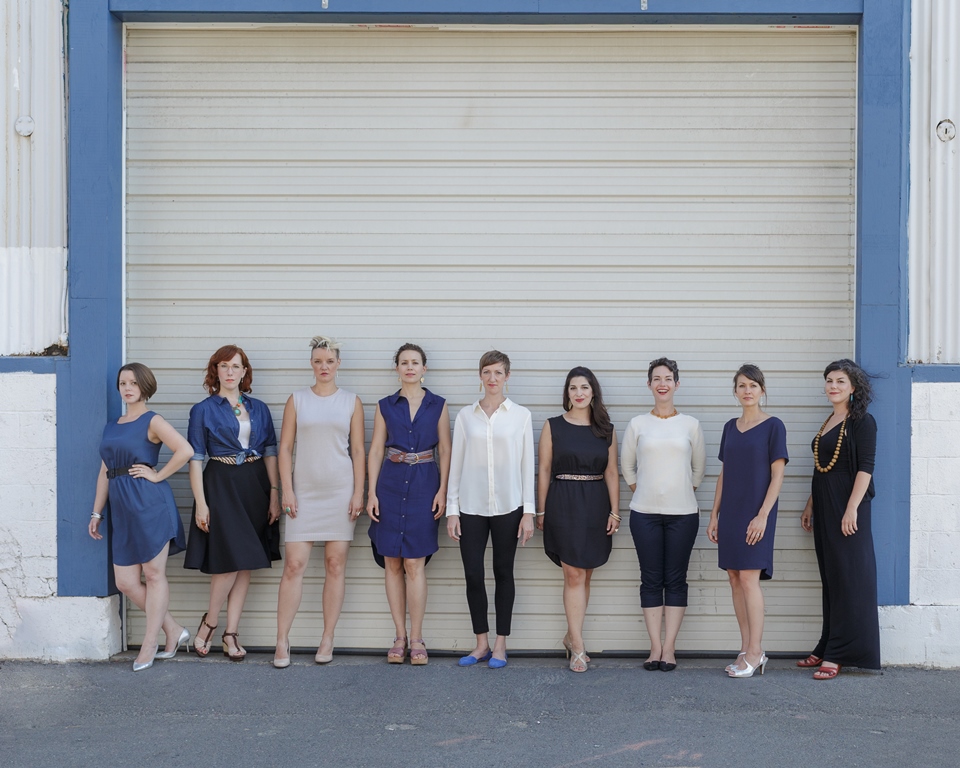 Lorelei Ensemble, an ensemble of nine women who are committed to expanding the repertoire for women's voices, will perform on Thursday, March 1 at 7:30 p.m. at the Weis Center for the Performing Arts.
There will be a free pre-performance talk with the artists on the same day as the performance from 1-2 p.m. in the Weis Center Atrium Lobby.
Heralded for its "warm, lithe and beautifully blended" sound by The New York Times "impeccable musicality" by The Boston Globe and unfailing display of the "elegance, power, grace and beauty of the human voice" by the Boston Music Intelligencer, the Lorelei Ensemble is quickly becoming recognized as a source of some of the most innovative and inventive programming in its hometown of Boston and across the United States.
A rich and diverse palate of vocal colors defines the ensemble's characteristic sound, informed by the diverse experience of its nine members, whose musical expertise ranges from early to contemporary with independent careers as solo and ensemble artists performing across the globe.
Lorelei has commissioned and premiered more than 50 works since its founding in 2007, and continues to expose and reinvent early works of the Medieval, Renaissance and Baroque repertoires.
Their Weis Center performance is supported by funds from the Kushell Music Endowment of Bucknell University and the Elizabeth T. and William D. Dearstyne, Jr., Endowment for Classical Music Appreciation.
While at the Weis Center, they will perform a program juxtaposing selections of early, and contemporary works, including 15th century polyphony, 20th-21st century minimalism, shape-note tunes, and contemporary "Americana." The concert, led by Bucknell music faculty member Beth Willer (choral), and in collaboration with guest artists Jonathan Hess (percussion), Bucknell music faculty Lisa Caravan (cello), and members of the Bucknell University Choir, will include:
Steve Reich, "Know what is above you"
David Lang, "I want to live"
Scott Ordway, "North Woods"
Guillaume Du Fay, selected motets
Turin Manuscript, selected motets
Abbie Betinis, "From Behind the Caravan: Songs of Hâfez"
Joshua Shank, "Saro"
Mary Montgomery Koppel, "Mother of Exiles"
Adam Jacob Simon, "Joys Above His Power"
Moira Smiley, "Utopia"
Shawn Kirchner, "Rose/Riddle/Rainbow"
Tickets for the performance are $20 for adults, $16 for seniors 62+, $10 for youth 18 and under, $10 for Bucknell employees and retirees (limit 2), $10 for Bucknell students (limit 2), and $10 for non-Bucknell college students (limit 2). Tickets can be purchased online at Bucknell.edu/BoxOffice or by calling 570-577-1000.
Please note that tickets are available in the main auditorium only; the balcony will be closed.
Tickets are also available in person from several locations including the Weis Center lobby (weekdays 10 a.m. to 4 p.m.) and the CAP Center Box Office, located on the ground floor of the Elaine Langone Center (weekdays 10 a.m. to 4 p.m.).
For more information about this performance contact Lisa Leighton, marketing and outreach director, at 570-577-3727 or by e-mail at lisa.leighton@bucknell.edu.
For more information about the Weis Center for the Performing Arts, go to www.bucknell.edu/WeisCenter or search for the Weis Center on Instagram, Facebook, Twitter or YouTube.