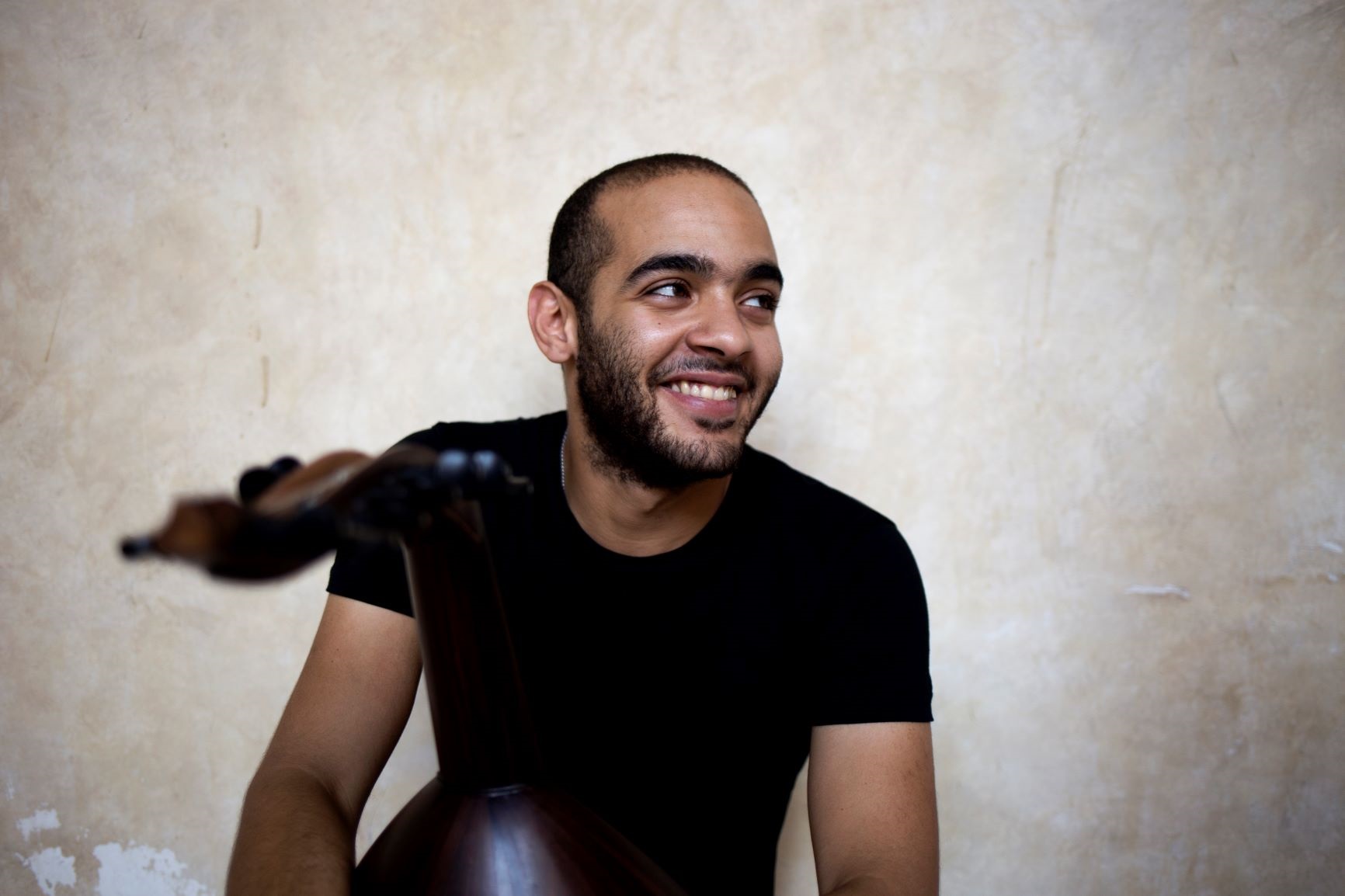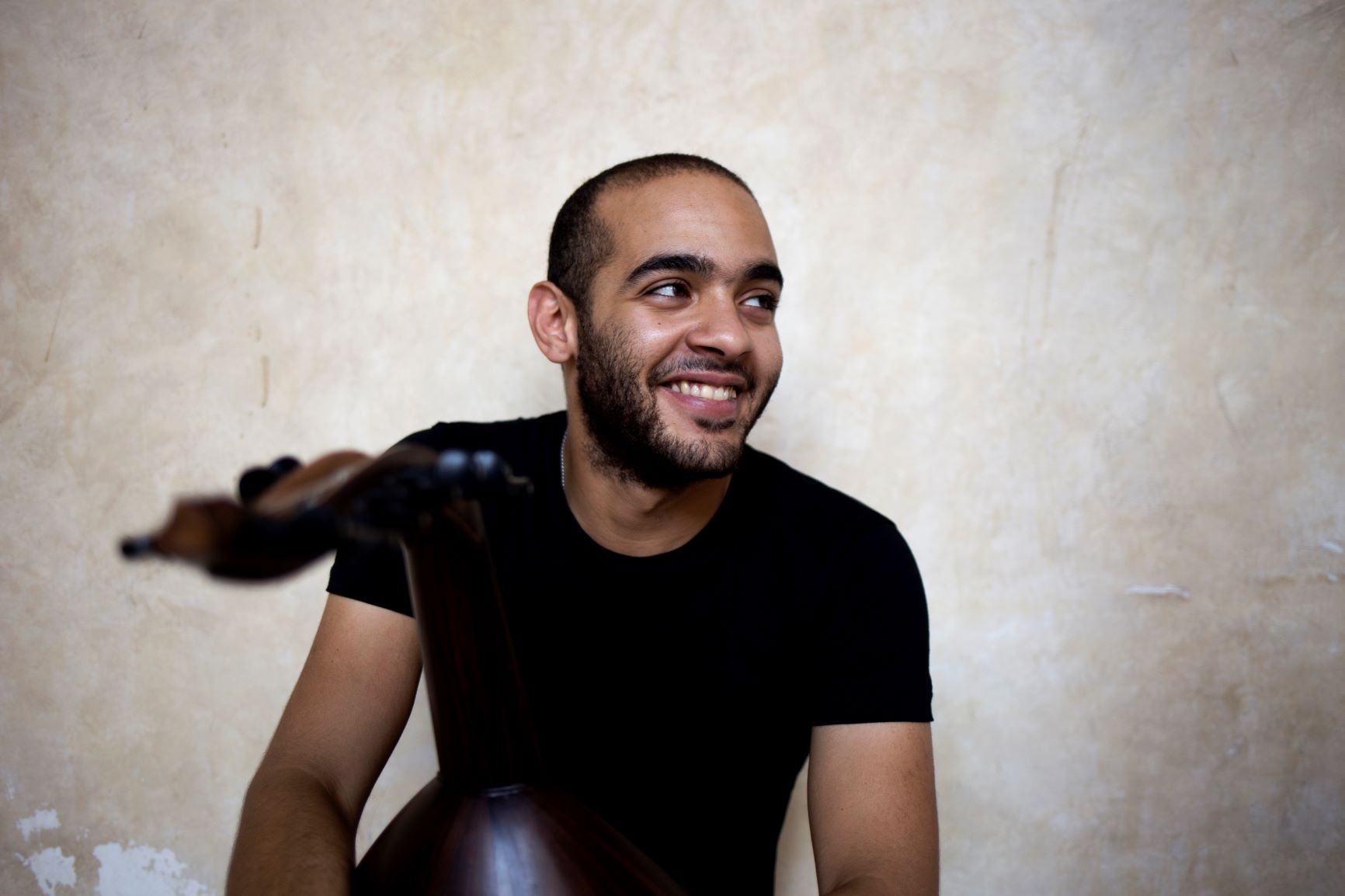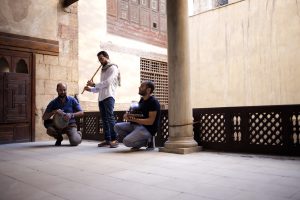 Mohamed Abozekry, an oud (lute) master and his instrumental ensemble Karkadé, will explore classical Arabic music, Sufi music of northern Egypt, and music popular along the Nile River on Friday, September 14 at 7:30 p.m. in the Weis Center Atrium. The performance is free and tickets are not required.
There will be a free pre-performance talk with the artists on Thursday, September 13 at 1 p.m. in the Weis Center Atrium.
Mohamed Abozekry, an oud (lute) master still in his mid-20s, brilliantly explores Egypt's popular and classical music traditions, Sufi calls, and secular poetry with a new instrumental project called Karkadé.
Earning a reputation as a musical prodigy, he became the youngest oud professor in the Arab world at the age of 15 and later went on to tour the United States as part of the groundbreaking The Nile Project.
With Karkadé, his new project that he is bringing to the United States for the first time, he evokes the fragrant hibiscus tea found in Cairo and the eponymous French café at which the ensemble was born.
He is joined by Farag Hamouda (ney – flute), Lotfy Aly (violin), Hany Bedeir (riqq – percussion), and Aly Mohamed (dehola/daf – percussion).
Paste Magazine says, "Abozekry has a stunning command of his instrument, as well as an open ear for other forms.
The presentation of Mohamed Abozekry & Karkadé is part of Center Stage, a public diplomacy initiative of the U.S. Department of State's Bureau of Educational and Cultural Affairs, administered by the New England Foundation for the Arts in cooperation with the U.S. Regional Arts Organizations, with support from the Doris Duke Foundation for Islamic Art and the Trust for Mutual Understanding. General management is provided by Lisa Booth Management Inc.
MORE ABOUT ABOZEKRY
Mohamed Abozekry embarked on his musical journey at age 11, inspired by his uncle, an amateur musician who introduced him to the instrument. His natural talent was refined under the tutelage of the Iraqi oud master Naseer Shamma, director of the Oud House in Cairo. After four years of study at the institute, Abozekry was awarded his diploma with highest honors, finishing as a soloist and licensed instructor. At 15 years of age, he was the youngest licensed oud educator in the Arab world. He went on in 2009 to win first place in the International Oud Competition held in Damascus Syria.
He traveled to France and completed an advanced degree in Musicology from the University of Lyon. During this period, along with immersing himself in the theory and tradition of Western music, France's cultural diversity exposed Abozekry to stretches of musical forms, from multiple Latin styles to jazz and Hindustani and Carnatic forms, to the rich repertories and techniques found throughout the African continent.
With his first independent ensemble, Heejaz, a polychrome, hard-driving jazz project, Abozekry released two albums on Jazz Village/ Harmonia Mundi: Chaos in 2013 and Ring Road in 2015.  This summer he began touring Trio Abozekry with his brother Abdallah Abozekry on saz et de Nicolas Thé on percussion, with an album slated to be released later this year.
As a soloist with his own projects and in special appearances, Abozekry now tours around the world with stops in France, Tunisia, Algeria, Morocco, Turkey, Bahrain, Jordan, Lebanon, Qatar, The United Arab Emirates, Oman, Iraq, Pakistan, Germany, Belgium, Switzerland, Canada, Venezuela, Peru and Bolivia. He toured in the USA with the acclaimed Nile Project in 2015 and 2017.
When not performing, Abozekry also composes music for film. He has contributed scores for such films as 18 Days, a collective directorial picture screened in the 2011 Cannes Film Festival. It is a film that gives insight into the 2011 Egyptian uprising. Abozekry has also composed for the short film Nsibi directed by Hassène Belaïd in 2014 and Kalam Alamy, a piece for Egyptian television released in 2015.
For more information about this free performance contact Lisa Leighton, marketing and outreach director, at 570-577-3727 or by e-mail at lisa.leighton@bucknell.edu.
For more information about the Weis Center for the Performing Arts, go to Bucknell.edu/WeisCenter or search for the Weis Center on Instagram, Facebook, Twitter or YouTube.