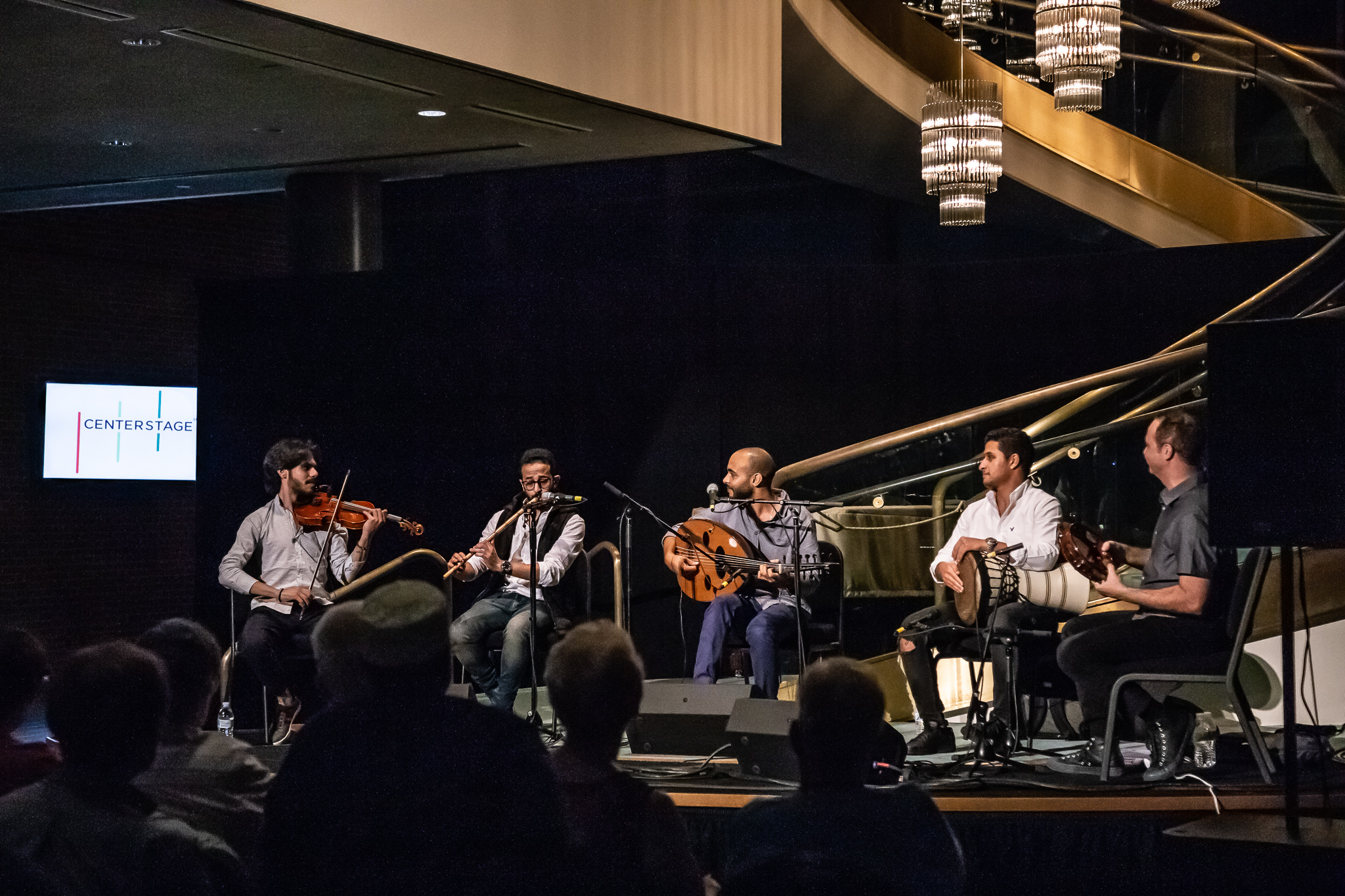 Mohamed Abozekry and his instrumental ensemble Karkadé introduced Lewisburg to the sounds of classical Arabic music, Sufi music of northern Egypt, and secular poetry on Friday,  September 14 in the Weis Center Atrium. Abozekry is a world-renowned Egyptian oud virtuoso. Karkadé is Abozekry's second ensemble. It is a compositional effort to return to his roots, presenting a more traditional Egyptian style of music infused with a sense of modernity. He released Karkadé's album in September 2016. Karkadé mixes styles and traditions to describe "a path to an Arab world at peace with its history and turned towards the future."
On Friday night, the Weis Center Atrium was packed from end to end. The crowd is made up of people of every age and origin; Mennonites, Protestants, Muslims, local families and Bucknell students alike. All have come together to experience live Egyptian music that central Pennsylvanians rarely get to enjoy.
"Clap if you like it, please." Abosekry jokes, tuning his oud as his band settles around him. You can sense how relaxed and happy they are as they play — more like  an impromptu jam session than a live performance in front of 200+ people. This is not to s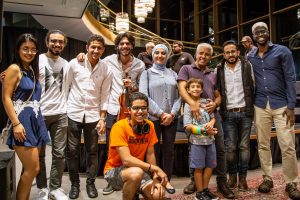 ay they are amateur; they are anything but. They enrapture the audience with their elegantly complex compositions. Children swing their arms to the music. A woman in a long orange sundress was even compelled to dance, inviting others to join her.
The presentation of Mohamed Abozekry & Karkadé is part of Center Stage, a public diplomacy initiative of the U.S. Department of State's Bureau of Educational and Cultural Affairs, administered by the New England Foundation for the Arts in cooperation with the U.S. Regional Arts Organizations, with support from the Doris Duke Foundation for Islamic Art and the Trust for Mutual Understanding. General management is provided by Lisa Booth Management Inc.
For more information about the Weis Center for the Performing Arts, go to Bucknell.edu/WeisCenter or search for the Weis Center on Instagram, Facebook, Twitter or YouTube.
– Grayson Kennedy, Class of 2019