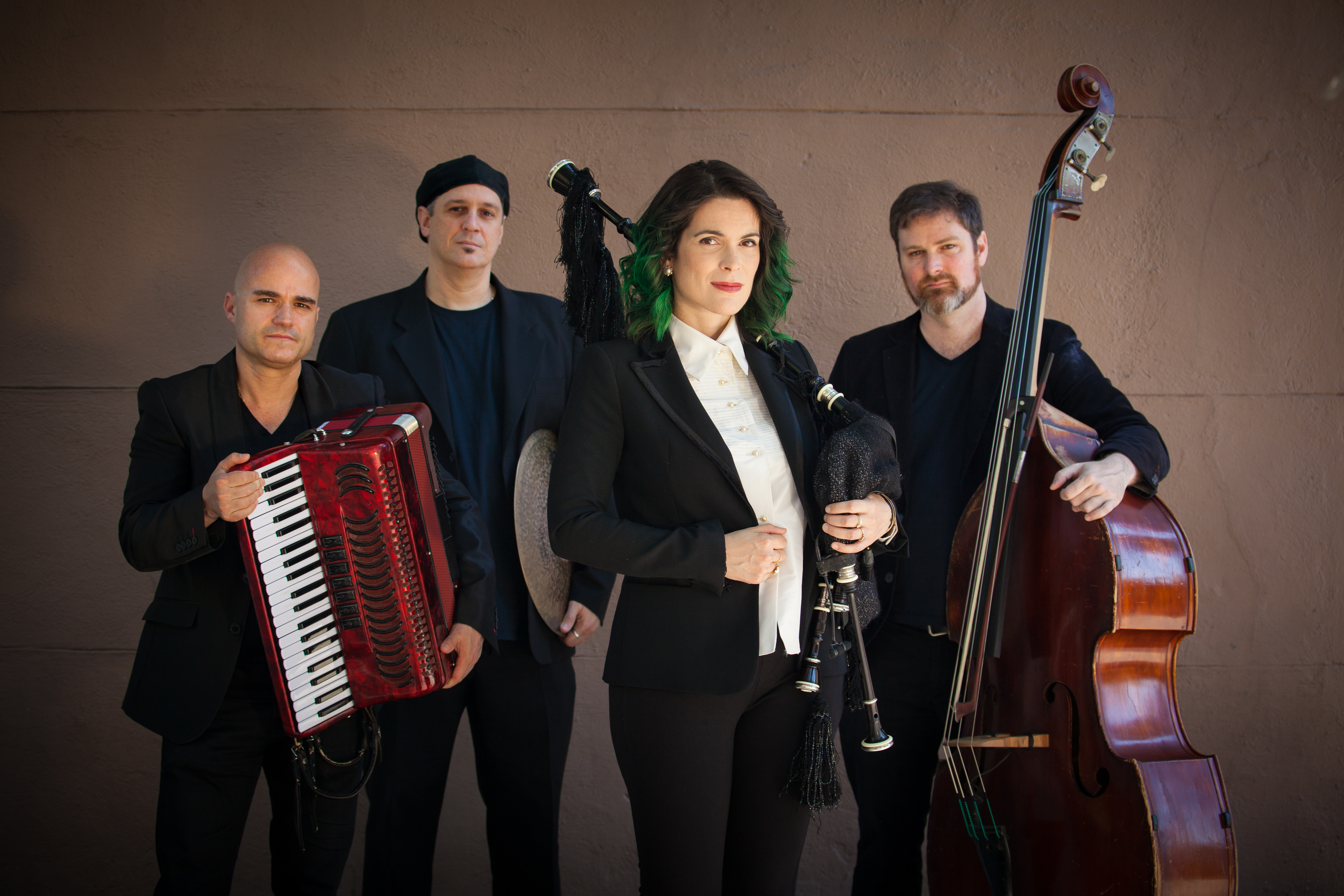 Internationally acclaimed Galician bagpiper master and classical pianist Cristina Pato will perform with her band on Thursday, October 11 at 7:30 p.m. at the Weis Center. There will be a pre-performance talk with the artist the same day as the performance at 1 p.m. in the Weis Center Atrium.
She will perform with Julien Labro on accordion and bandoneon, Edward Perez on double bass and Eric Doob on drums.
Cristina Pato enjoys an active professional career devoted to cultural exchange and to creating new paths for her unique instrument. Her dual careers have led to performances on major stages throughout the world. Ms. Pato is an active member of Yo-Yo Ma's Silk Road Ensemble and serves as educational advisor for the Silkroad Project.
In 1998, Cristina Pato became the First female gaita player to release a solo album, and since then she has collaborated with world music, jazz, classical and experimental artists.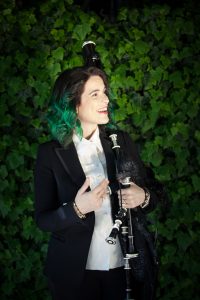 Ms. Pato's unique and powerful style, full of passion and energy, has been acclaimed by The New York Times as "a virtuosic burst of energy."
The Wall Street Journal has called her "one of the living masters of the gaita."
Ms. Pato fuses the influences of Latin music, jazz, pop and contemporary music, and uses her artistry and unprecedented virtuosic skill to bring her musical vision to life.
An active recording artist and performer since age 12, Ms. Pato has released and produced six solo gaita recordings and two as a pianist. She has also collaborated on more than 40 recordings as a guest artist, including the Grammy Award-winner Yo-Yo Ma and Friends: Songs of Joy and Peace (SONY BMG 2008) and the jazz album Miles Español: New Sketches of Spain (Entertainment One Music, 2011). She is also featured in the documentary "The Music of Strangers: Yo-Yo Ma and The Silk Road Ensemble" directed by Academy Award-winning director Morgan Neville.
Ms. Pato has given more than 600 concerts with her own band, many of them recorded and broadcast by television stations such as RAI, BBC, TVG, CNN and RTVE; her work has been praised by newspapers and magazines including The New York Times, El Pais, El Correo Gallego, Downbeat Magazine and The Wall Street Journal.
Such an active touring and recording career has not thwarted her scholarship. Ms. Pato holds a Doctorate of Musical Arts in Collaborative Piano from the Mason Gross School of the Arts at Rutgers University (NJ), where she was awarded the Edna Mason Scholarship and the Irene Alm Memorial Prize for excellence in scholarly research and performance. Ms. Pato holds degrees in Piano Performance, Music Theory and Chamber Music from the Conservatorio de Musica del Liceu (Barcelona). She also holds a Master of Fine Arts Degree in Digital Arts (Computer Music) from the Universitat Pompeu Fabra (Barcelona).
In 2012 Cristina wrote "My Lethe Story: The River of Forgetfulness," a storytelling-chamber music piece commissioned by Silkroad which premiered at Harvard University in a session that included a panel with neurologist Dr. Alonso-Alonso. The piece combines Cristina's passion for neuroscience and the personal story of her mother's memory loss.
In 2014 Cristina's groundbreaking Gaita and Orchestra Commissioning Project was awarded a grant from New Music USA to build a repertoire for gaita and symphony orchestra. Two of those commissions have already been premiered in the 2015-2016 season with Sphinx Orchestra in Detroit, Chicago Sinfonietta in Chicago, and Real Filharmonía de Galicia and Orquestra Simfònica del Vallès in Barcelona.
Her latest album Latina (2015) has received critical acclaim, including a four and a half star review in Downbeat Magazine. The album explores the chains of cultural adaptation through the evolution of six beat rhythmic patterns originating in the Latin music of Europe and migrating to South America, and provides a diverse program of musical styles performed by an expert group of musicians fluent in jazz and folkloric music, the Cristina Pato Quartet.
In 2016 Cristina was appointed to serve at the prestigious Artist Committee of the arts advocacy organization, Americans for the Arts. She is also a regular collaborator of the Vail International Dance Festival. In 2017 Cristina Pato was named Blodgett Distinguished Artist in Residence at Harvard University (Department of Music).
Tickets for the performance are $22 for adults, $18 for seniors 62+, $12 for youth 18 and under, $12 for Bucknell employees and retirees (limit 2), $10 for Bucknell students (limit 2), and $12 for non-Bucknell college students (limit 2).
Tickets can be purchased online at Bucknell.edu/BoxOffice or by calling 570-577-1000.
Tickets are also available in person from several locations including the Weis Center lobby (weekdays 10 a.m. to 4 p.m.) and the CAP Center Box Office, located on the ground floor of the Elaine Langone Center (weekdays 10 a.m. to 4 p.m.).
For more information about this event, contact Lisa Leighton, marketing and outreach director, at 570-577-3727 or by e-mail at lisa.leighton@bucknell.edu.
For more information about the Weis Center for the Performing Arts, go to Bucknell.edu/WeisCenter or search for the Weis Center on Instagram, Facebook, Twitter or YouTube.