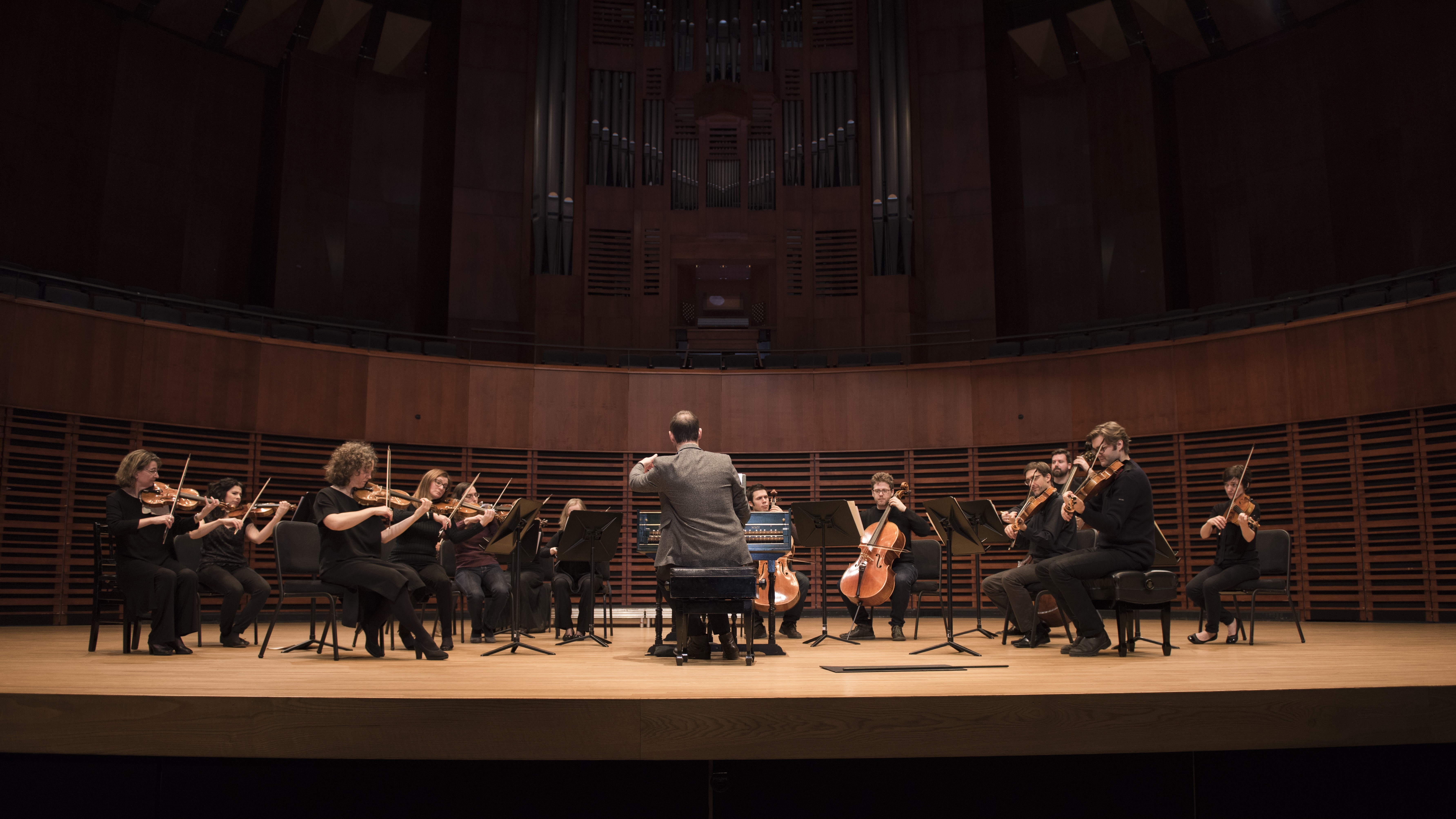 Les Violons du Roy will perform with renowned countertenor Anthony Roth Costanzo on Sunday, October 14 at 2 p.m. at the Weis Center. There will be a free pre-performance talk with Music Director and Conductor Jonathan Cohen from 1:15-1:45 p.m. in the Weis Center Atrium.
The performance is in honor of George Jenks.
Les Violons du Roy with a core membership of 15 players specializes in the vast repertoire of music for chamber orchestra and performs in the stylistic manner most appropriate to each era.
Although the ensemble plays on modern instruments, its approach to the works of the baroque and classical periods has been strongly influenced by research into 17th- and 18th-century performance practice – in this repertoire Les Violons du Roy uses copies of period bows.
The orchestra also regularly delves into the repertoire of the 19th and 20th centuries.
While at the Weis Center, they will perform works by G.F. Handel and Philip Glass.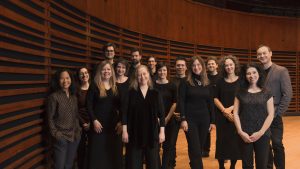 ABOUT THE ENSEMBLE
Les Violons du Roy takes its name from the celebrated court orchestra of the French kings. It was founded in 1984 by Bernard Labadie, now styled founding conductor, and continues under music director Jonathan Cohen to explore the nearly boundless repertoire of music for chamber orchestra in performances matched as closely as possible to the period of each work's composition. Its minimum fifteen-member complement plays modern instruments, albeit with period bows for Baroque and Classical music, and its interpretations are deeply informed by the latest research on seventeenth- and eighteenth-century performance practice. The repertoire of the nineteenth and twentieth centuries receives similar attention and figures regularly on the orchestra's programs.
The thirty-two recordings released thus far by Les Violons du Roy have been met with widespread critical acclaim.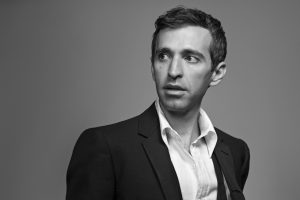 ABOUT COUNTERTENOR COSTANZO
Countertenor Anthony Roth Costanzo began performing professionally at the age of 11 and has since appeared in opera, concert, recital, film, and on Broadway.
This season, Mr. Costanzo produces and stars in Glass/Handel, an operatic art installation, at Opera Philadelphia's O18 Festival and subsequently co-presented by National Sawdust and St. John the Divine in New York. He returns to the English National Opera in his acclaimed performance of the title role in Ahknaten. He also appears in concert with Les Violons du Roy in eight cities, the New York Philharmonic, Philharmonia Baroque at Lincoln Center, Boston Baroque, Mercury, and the NDR at the Elphiharmonie, and will be presented in recital by Celebrity Series of Boston.
In 2012, Mr. Costanzo won first place in Placido Domingo's international competition Operalia. He is also a 2009 Grand Finals Winner of the Metropolitan Opera National Council Auditions. He won a George London Award, received a career grant from the Richard Tucker Foundation, and became the first countertenor to win First Place in the Houston Grand Opera Eleanor McCullom competition, where he also won the audience choice prize. He received a Sullivan Foundation Award, and won First Place in the Opera Index Competition, the National Opera Association Vocal Competition, and the Jensen Foundation Competition.
Mr. Costanzo graduated Magna Cum Laude and Phi Beta Kappa from Princeton University where he was awarded the Lewis Sudler Prize for extraordinary achievement in the arts and where he has returned to teach. He received his Masters of Music at Manhattan School of Music and won the Hugh Ross Award for a singer of unusual promise. In his youth, he performed on Broadway and in Broadway National Tours including A Christmas Carol, The Sound of Music, and Falsettos. He began his operatic endeavors playing Miles in The Turn of the Screw, and with an appearance alongside Luciano Pavarotti.
Tickets for the performance are $30 for adults, $24 for seniors 62+, $20 for youth 18 and under, $20 for Bucknell employees and retirees (limit 2), $10 for Bucknell students (limit 2), and $20 for non-Bucknell college students (limit 2).
Tickets can be purchased online at Bucknell.edu/BoxOffice or by calling 570-577-1000.
Tickets are also available in person from several locations including the Weis Center lobby (weekdays 10 a.m. to 4 p.m.) and the CAP Center Box Office, located on the ground floor of the Elaine Langone Center (weekdays 10 a.m. to 4 p.m.).