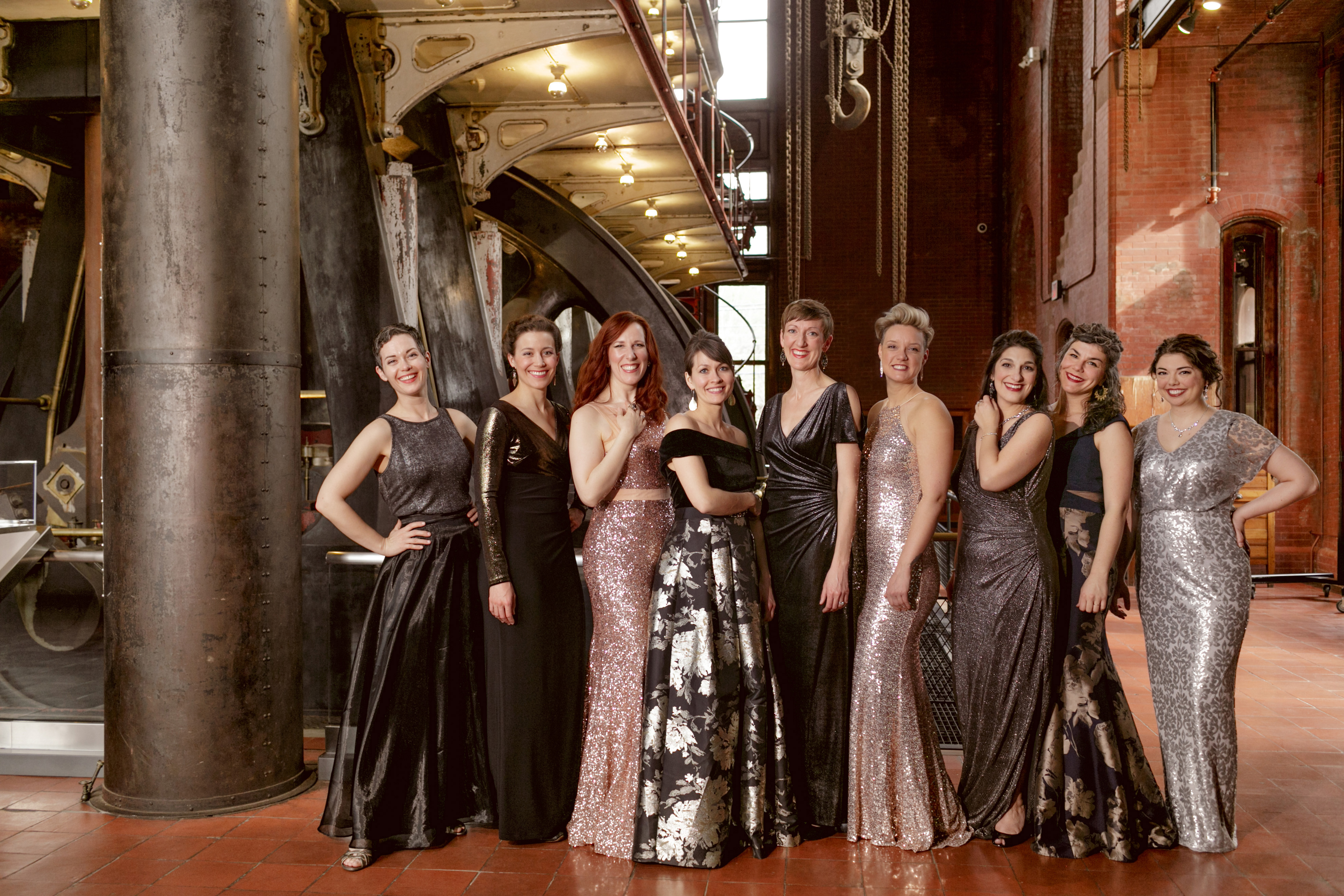 Boston's Lorelei Ensemble will join forces with members of the Bucknell University Choirs to present James Kallembach's new oratorio Antigone: the Writings of Sophie Scholl on Thursday, April 11 at 7:30 p.m. at the Weis Center for the Performing Arts.
Beth Willer will serve as conductor for the performance. The performance is free and tickets are not required.
In the first half of the Weis Center performance, Lorelei Ensemble will present choral works by John Luther Adams, Maggie Payne, David Lang and Pavel Chesnokov.
After intermission, the vocal ensemble will perform James Kallembach's new oratorio for treble choir and cello quartet Antigone: the Writings of Sophie Scholl and the White Rose Movement. Excerpts from the ancient Greek tragedy are intercut with the exhortant words of anti-Nazi activist Sophie Scholl, resulting in a single, seamless narrative of martyrdom and political resistance emerges. Kallembach's powerful, neo-Baroque musical language brings weight and poignancy to this timeless and timely story for our time.
Kallembach weaves a striking narrative combining parallel lives across centuries: Antigone of ancient Greece, and Sophie Scholl of Germany's White Rose Movement. Featuring cello quartet and treble voices, Antigone combines Baroque form, modern lyricism, and a powerful libretto, in a powerful work of profound relevance. The performance is part of a campus-wide reading of Antigone/Antigonick.
This performance is supported by funds from the Kushell Music Endowment and the Elizabeth T. and William D. Dearstyne, Jr., Endowment for Classical Music Appreciation, the Bucknell Humanities Center, University Lectureship Committee, and Offices of the Provost and Dean of Faculty.
PRE-CONCERT TALK
A free pre-performance talk with the artists will take place on Wednesday, April 10 at 12 p.m. in the Weis Center Atrium. The talk, Unburying the Martyrs: What Antigone and Sophie Scholl Can Teach us Today, will be facilitated by John Penniman, with special guest, composer James Kallembach.
The talk will be an interdisciplinary discussion on themes of citizenship and martyrdom in the face of tyranny, as presented in the libretto of Kallembach's oratorio. Framed by the lasting legacies of the Greek tragedy Antigone and the anti-Nazi activist Sophie Scholl, Assistant Professor of Religious Studies John Penniman will engage voices from across Bucknell University's campus in a conversation considering the parallel lives of martyrs and political resistors, past and present. The panel will include Stephanie Larson, Professor of Classics and Ancient Mediterranean Studies, Adam Burgos, Postdoctoral Fellow in Philosophy and James Kallembach, Composer, Director of Choral Activities at University of Chicago.
ABOUT LORELEI
Lorelei advances women's vocal ensembles through passionate, engaging artistry and creative collaboration. Committed to a fresh and culturally relevant repertoire, Lorelei reimagines and cultivates bold compositional voices in performances that transform audience perspectives and expectations.
Heralded for its "warm, lithe, and beautifully blended" sound (New York Times) "impeccable musicality" (Boston Globe) and unfailing display of the "elegance, power, grace and beauty of the human voice" (Boston Music Intelligencer), Boston's Lorelei Ensemble is recognized nationally for its bold and inventive programs that champion the extraordinary flexibility and virtuosic capability of the human voice. Lorelei is an all-professional vocal ensemble, comprising nine women whose expertise ranges from early to contemporary repertoire, and whose independent careers as soloists and ensemble singers across the globe lend to the rich and diverse vocal palette that defines the ensemble's thrilling delivery of "exact, smooth, and stylish" programming (Boston Globe). Under the direction of founder and artistic director Beth Willer, Lorelei has established a remarkable and inspiring artistic vision, curating culturally-relevant and artistically audacious programs that stretch and challenge the expectations of artists and audiences alike.
For more information about the Weis Center for the Performing Arts, go to Bucknell.edu/WeisCenter or search for the Weis Center on Instagram, Facebook, Twitter or YouTube.