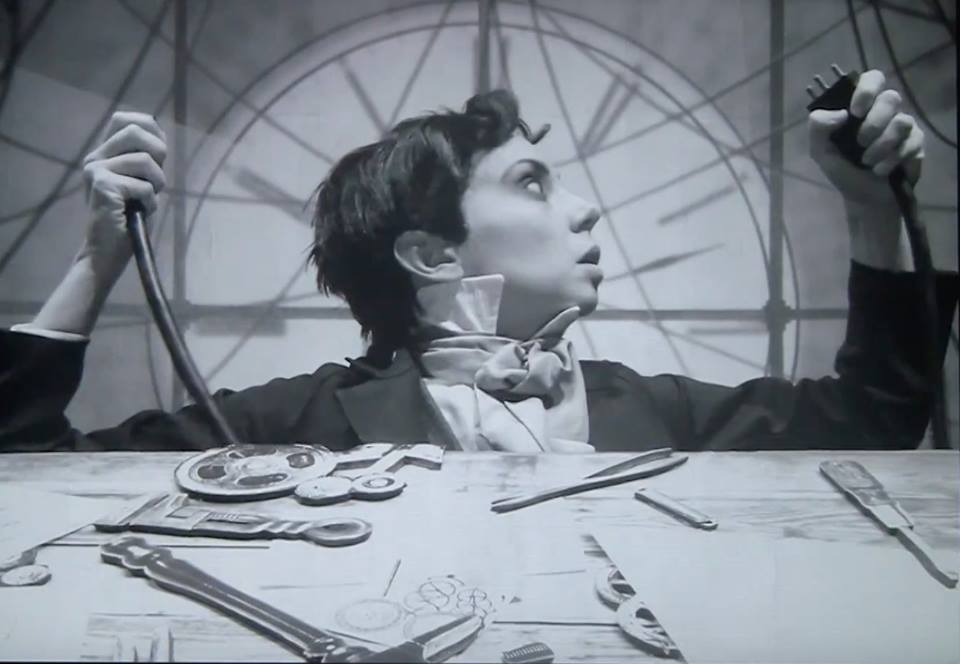 Innovative theatre company Manual Cinema will bring the classic gothic tale, Frankenstein, to the Weis Center's stage on Saturday, November 2 at 7:30 p.m.
Love, loss and creation merge in unexpected ways in the performance conceived by Manual Cinema. Stories of Mary Shelley, Victor Frankenstein and his Monster expose how the forces of family, community and education shape personhood—or destroy it by their absence.
In a special world premiere presentation, internationally-renowned multimedia company Manual Cinema stitches together the classic story of Frankenstein with Mary Shelley's own biography to create an unexpected story about the beauty and horror of creation.
Manual Cinema's Frankenstein combines handmade shadow puppetry, cinematic techniques and innovative sound and music to create immersive visual stories for stage and screen.
Manual Cinema combines vintage overhead projectors, multiple screens, puppets, actors, live feed cameras, multi-channel sound design and a live music ensemble.
This engagement is made possible through the ArtsCONNECT program of the Mid Atlantic Arts Foundation with support from the National Endowment for the Arts.
FREE PUBLIC WORKSHOP
A hands-on public workshop will be offered on Sunday, November 3 from 11 a.m.-1 p.m. at the Weis Center. RSVPs are required, as seating is limited. The workshop will begin with an overview of how the company creates shows from story idea to full production. Then workshop participants will get on their feet at the overhead projectors and behind the screens to deconstruct and stage a short sequence from a Manual Cinema show in order to learn the puppetry techniques and cinematic language that the company has invented. Participants will then devise short, narrative shows of their own using the company's puppets and equipment. A short discussion and critique will conclude the session. Register for the free workshop at: https://forms.gle/cfrabxssHcAumBRE9 or by calling 570-577-3925.
TICKETS
Tickets for the Weis Center performance are $25 for adults, $20 for seniors 62+, $15 for youth 18 and under, $15 for Bucknell employees and retirees (limit 2), $10 for Bucknell students (limit 2), and $15 for non-Bucknell college students (limit 2). Tickets can be purchased online at Bucknell.edu/BoxOffice or by calling 570-577-1000.
Tickets are also available in person from several locations including the Weis Center lobby (weekdays 10 a.m. to 4 p.m.) and the CAP Center Box Office, located on the ground floor of the Elaine Langone Center (weekdays 10 a.m. to 4 p.m.).
For more information about the Weis Center for the Performing Arts, go to Bucknell.edu/WeisCenter or search for the Weis Center on Instagram, Facebook, Twitter or YouTube.