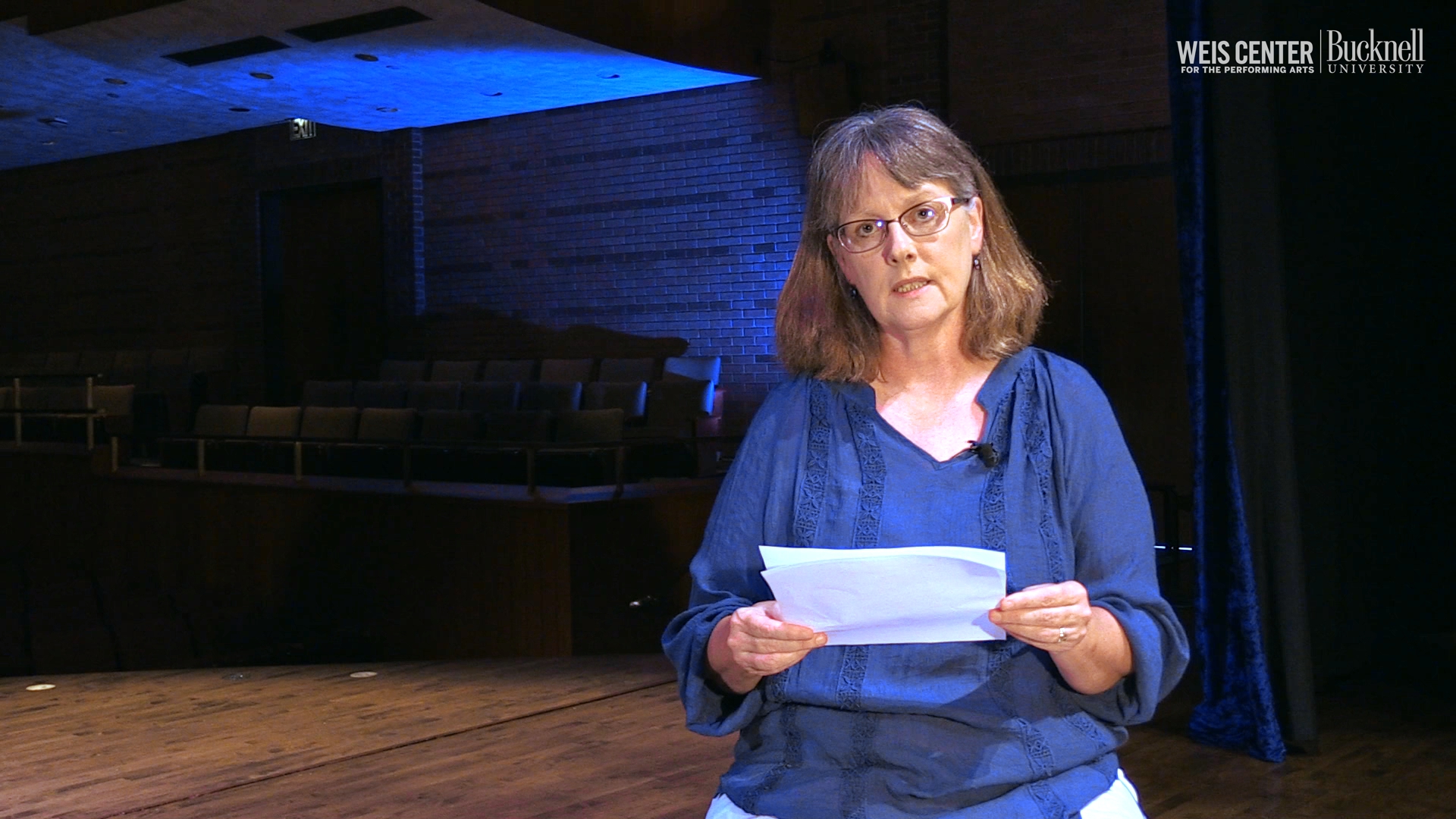 Welcome to our seventh installment of Weis Center Sessions!
Each Friday, we will release a video that features a member of the Bucknell University community. Today, we feature Deirdre O'Connor reading her poem, "The Obstacles."
Deirdre directs the Writing Center at Bucknell and also serves as the Associate Director of the Bucknell Seminar for Undergraduate Poets. She is the author of two books of poems, most recently The Cupped Field, from Able Muse Press.
She says this about the poem, "The Obstacles": "I wrote this poem before the pandemic, but chose to read it because I think it resonates in our current context of division, anger, and fear. For many of us, our mothers, even if they only appear in our dreams, provide comfort when we're suffering or afraid. George Floyd cried out for his mother in the last moments of his life. It's a human need that stays with us. I hope the poem gets at something about that lasting need and about how it can feel to be met with love."
Recorded at and produced by the Weis Center for the Performing Arts at Bucknell University.