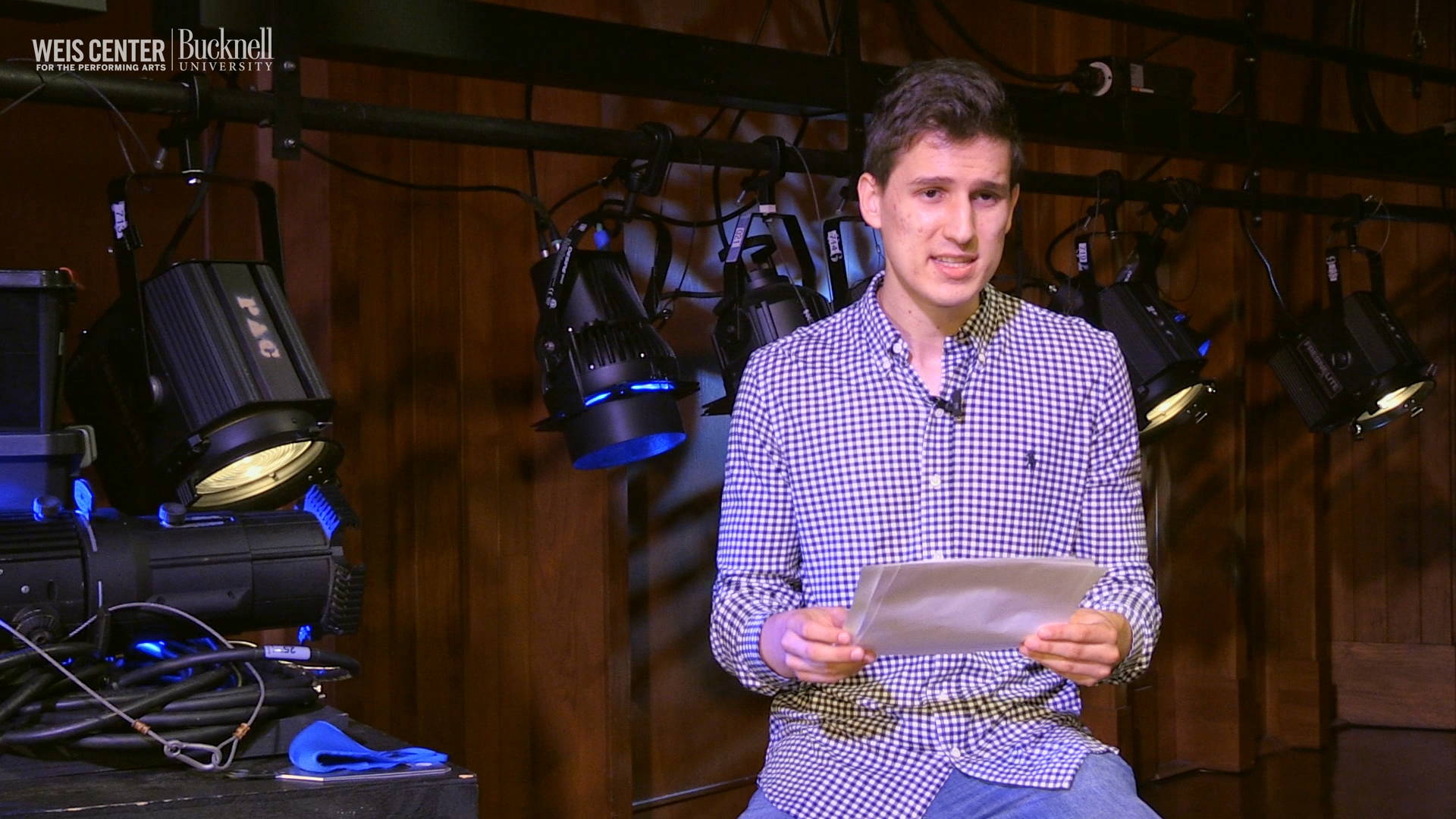 Welcome to our eighth installment of Weis Center Sessions!
Each Friday, we release a video that features a member of the Bucknell University community. Today, we feature Andrei Bucaloiu '22 and his poem, With Age.
Andrei is a rising junior studying Spanish and Creative Writing while working his way through the pre-med pathway. He is a Residential Fellow in the Res College program, a Writing Center Consultant and in the spring 2021 semester he will be a West Branch intern.
The poem was inspired by a writing exercise he did in Professor Hays' spring 2020 course, "Poetry, Mind, and Nature," in which he was asked to think about the meaningful topics that drive him to write. "At that moment, my mind went to my family's immigration, my dual nationality, and the various ways we mix Romanian and American cultures in our household. From this line of thought, I chose to explore the frustration and rapid growth I experienced returning to Romania as a teenager having been away since I was too young to remember."
Recorded at and produced by the Weis Center for the Performing Arts at Bucknell University.
ENJOY.
Playlist of all Sessions here:
https://www.youtube.com/playlist?list=PL7bfyVwkTPmwvzddw5_kY1W4sRby6AhhP