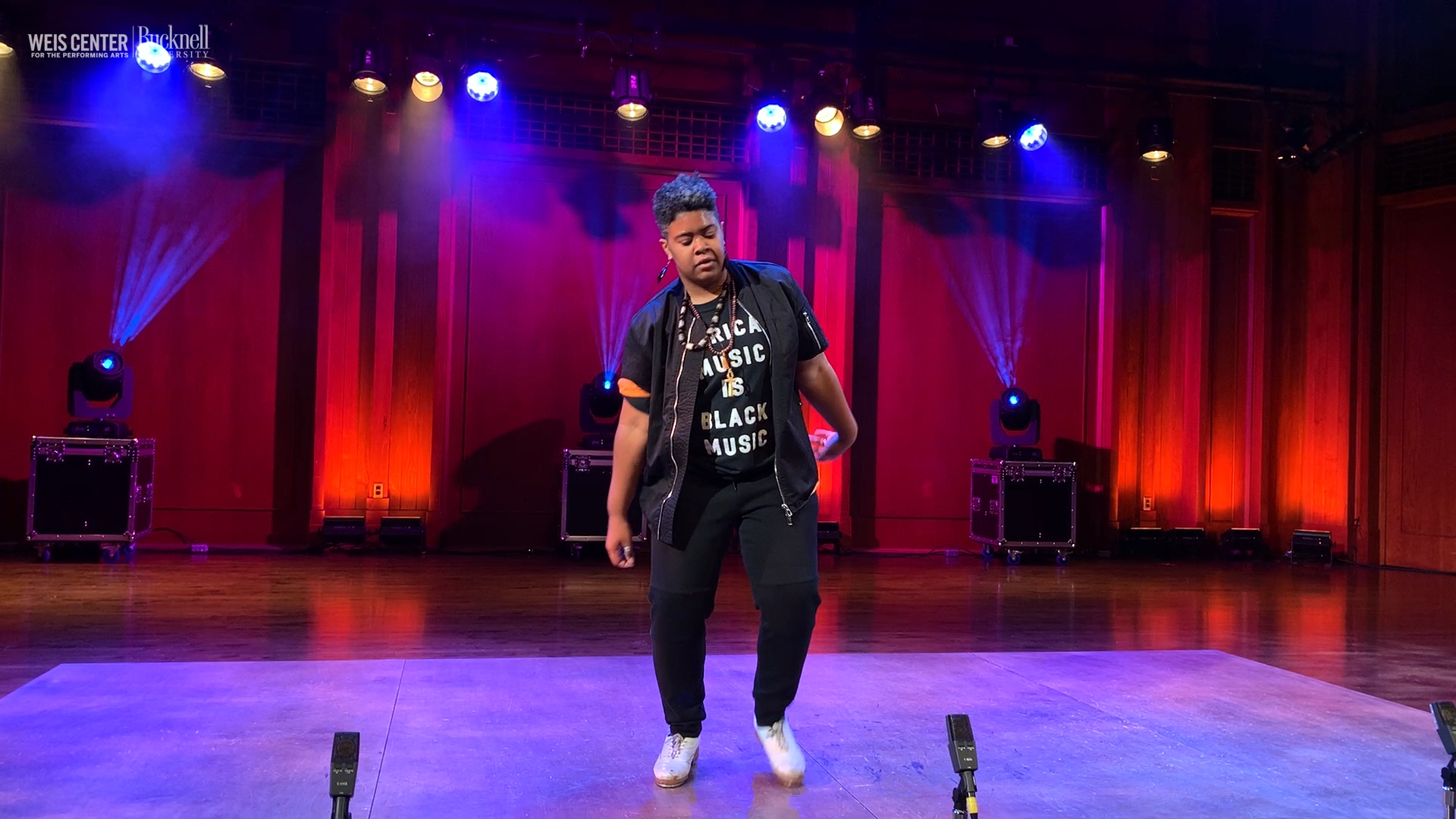 Welcome to our 25th installment of Weis Center Sessions!
Each Friday, we release a video that features a member of the Bucknell community. Today, we feature a tap dance performance by Professor Benae Beamon.
Benae Beamon is currently a Visiting Assistant Professor in the Department of Women's and Gender Studies at Bucknell. Her research focuses on black queer ethics, which explores moral and social thought surrounding gender and sexuality.
As a performance artist and tap dancer, she uses movement, rhythm, and language as tools to highlight the intersection of identity and ritual, focusing on the way that the mundane can be sacred ritual.
As a current member of Subject: Matter, a Boston-based tap dance company, she has performed at the Southern Vermont Dance Festival, Joe's Pub in New York City, and the ICA Bosto. As an independent artist, she has exhibited work at the Hudgens Center for Arts & Learning and ICA VCU.
Recorded at and produced by the Weis Center for the Performing Arts at Bucknell University.
ENJOY.