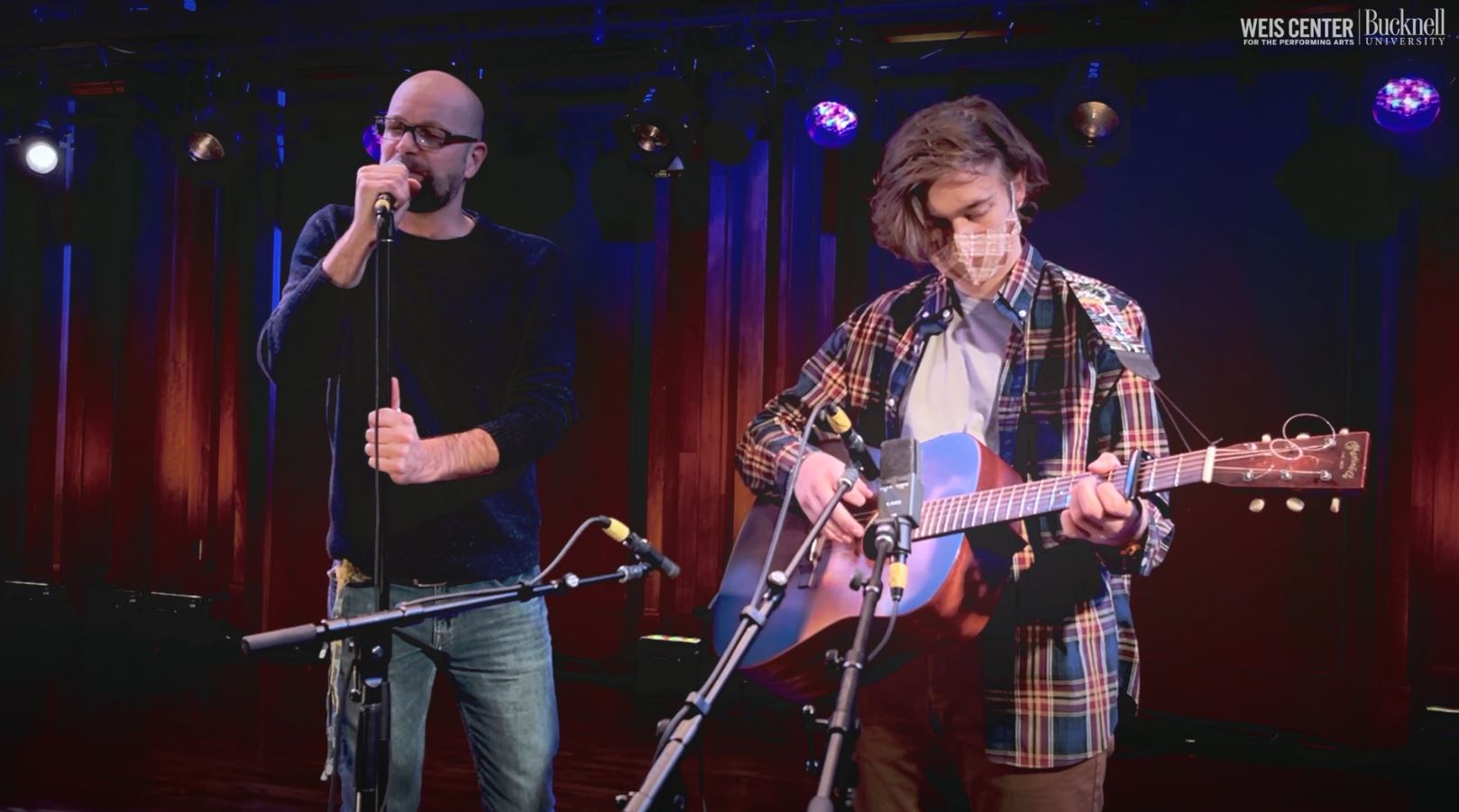 Welcome to Weis Center Sessions #34!
Each Friday, we release a video that features a member of the Bucknell University community. Today, we feature Jackson and Chris Martine as they perform Simon and Garfunkel's "The Sound of Silence."
Jackson Martine, a 16-year-old sophomore at Lewisburg Area High School, learned to play "The Sound of Silence" from his guitar teacher Anthony Latt. When he was considering songs to record with his dad Chris (a professor in Bucknell's Department of Biology) he thought that Paul Simon and Art Garfunkel's message seemed to work for 2021 as well as it did when they recorded it in 1965.
Recorded at and produced by the Weis Center for the Performing Arts at Bucknell University.
ENJOY!