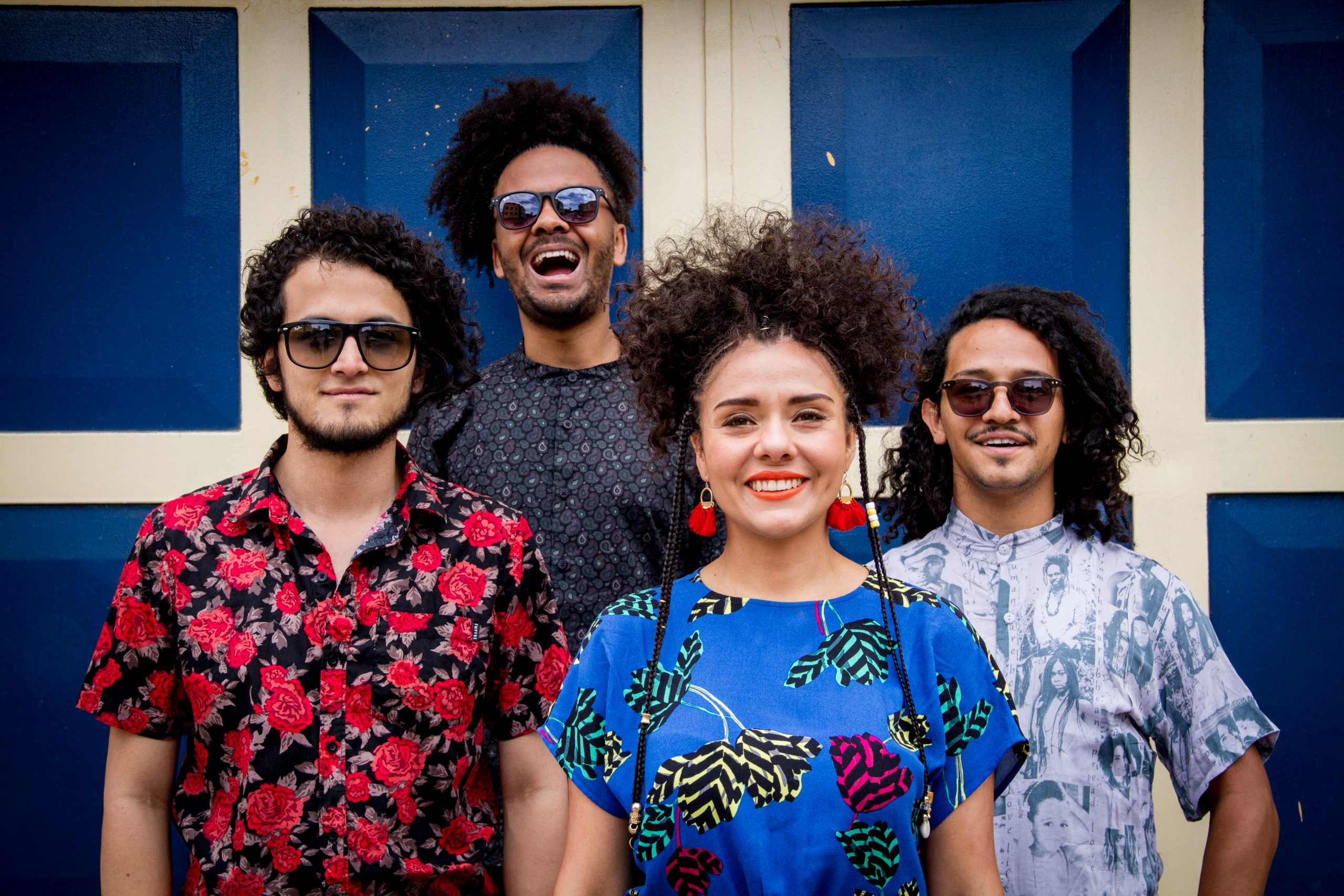 The Weis Center for the Performing Arts will end its spring season with a performance by Chontadelia, a world music band from Colombia, on Thursday, April 21 at 6 p.m. in the Weis Center Auditorium.
The performance is free and tickets are not required.
The Exchange's Art Cart will be on site from 5:30-7 p.m. with special all-ages activities.
The performance is sponsored, in part, by Jazz @ Bucknell and CenterStage, a public diplomacy initiative of the U.S. Department of State's Bureau of Educational and Cultural Affairs with funding provided by the U.S. Government, administered by the New England Foundation for the Arts in cooperation with the U.S. Regional Arts Organizations. General management is provided by Lisa Booth Management Inc.
Chontadelia is a seven-piece band rooted in the iconic marimba de chonta and steeped in the Pacific coast's Afro-Colombian culture, identity and history.
Chontadelia has been making its mark since 2015 and has been noted for its socially engaged celebrations that voice the communities' histories, stories, struggles and concerns.
Based in Bogotá, Colombia, the band completed its first tour to Panama in early March, just as the world was locking down in response to the COVID-19 pandemic.
What's in a name? Chontadelia comes from the fusion of chonta, the wood that the marimba is made of, and delia, psychedelic sounds.

For more information about the Weis Center for the Performing Arts, go to Bucknell.edu/WeisCenter or search for the Weis Center on Instagram, Facebook, Twitter or YouTube.