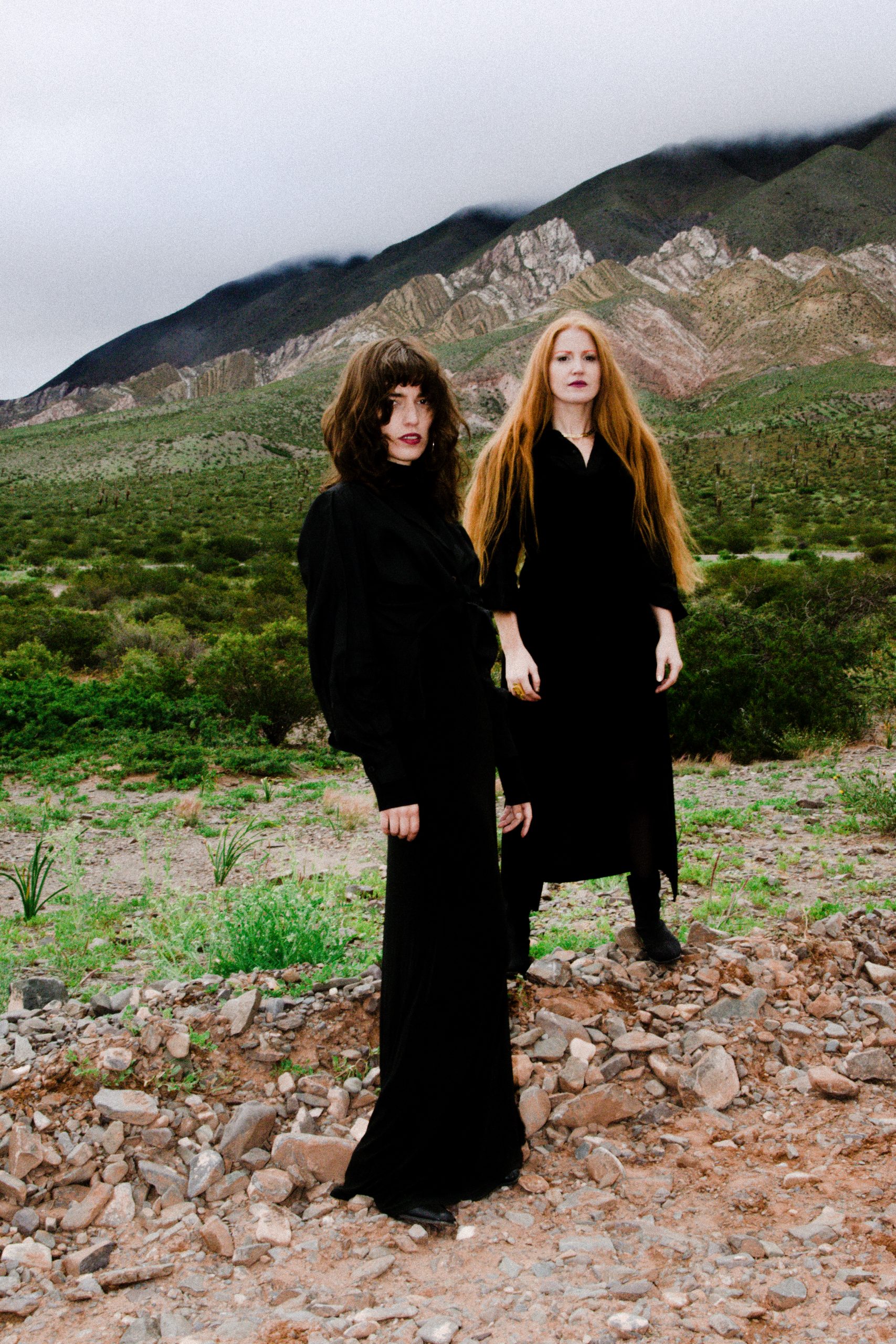 The Weis Center will welcome Argentinean soul music ensemble Fémina on Wednesday, September 21 at 7:30 p.m. at the Campus Theatre in downtown Lewisburg.
Please note that as of Monday, September 19, the current rate of transmission of COVID-19 in Union County is HIGH. Masks are required in all indoor spaces, including the Weis Center and Campus Theatre. For updates, please visit: Bucknell.edu/COVID-19
Fémina is a female powered four-piece band from Argentina that channels blissed out, harmony-soaked soul music with a purpose, lyrically poignant with hip hop and Latin folk major influences.
Fémina's tour is part of Center Stage, a public diplomacy initiative of the U.S. Department of State's Bureau of Educational and Cultural Affairs with funding provided by the U.S. government, administered by the New England Foundation for the Arts in cooperation with the U.S. Regional Arts Organizations. General management is provided by Lisa Booth Management Inc.
Fémina's Center Stage tour has stops in Washington, DC; Lewisburg, PA; New York City; Gainesville and Miami, FL; Lexington, KY; and San Diego and Joshua Tree, CA.
The band is comprised of Sofia "Sof Tot" Trucco, voice, guitar, ronroco, Clara "Wen" Trucco, voice, percussion, flute, Uji, electronics, bombo leguero and Cruz, electronics, keys.
The harmony-soaked vocals and electro-folk charisma of the Trucco sisters propels a new project by this acclaimed female-powered band and carries messages of equality and empowerment. Clara and Sofia Trucco hail from the beautiful mountain town of San Martín de los Andes in the southern region of Patagonia, the group sings in Spanish waxing on themes of human potential.
Lyrically poignant with hip-hop and Latin folk influences, Fémina is Argentine soul music with a purpose. Their unbounded sound and theatrical visuals are vehicles for ideas, a direct hotline to people's emotions that opens them up to new ways of thinking. Their diverse songs are characterized by show-stopping harmonies and a magical on-stage chemistry that incorporates Latin American instruments and melodies.
Fémina's strength flows from a willingness to plumb the depths of the female experience and to distill it into something transcendently human.
"We talk about social issues, but not as slogans. We talk about what we live day to day. Something that's very important to us is unity, being conscious of the really important things, the essence of being human," explains Sofia Trucco. "When we talk about becoming aware and gaining power, we're talking to everyone, not just women."
A unique and thrilling combo, Fémina have toured the United States, Australia, Brazil, Mexico and Europe and have released three albums.
Their breakout 2019 album, Perlas & Conchas, was produced by Quantic and championed by Iggy Pop.
Rolling Stone said, "Plush poetic rhymes and ravishing harmonies glide over funk, boleros and chacarera rhythms ripe with rustic flair…"
TICKETS
Tickets are $10 for adults, $5 for youth 18 and under, and FREE for Bucknell students. No other discounts may be applied.
Tickets can be reserved by calling 570-577-1000 or online at Bucknell.edu/BoxOffice.

Tickets are also available in person from several locations including the Weis Center lobby (weekdays 10 a.m. to 4 p.m.) and the CAP Center Box Office, located on the ground floor of the Elaine Langone Center (weekdays 10 a.m. to 4 p.m.).

For more information about the Weis Center for the Performing Arts, go to Bucknell.edu/WeisCenter or search for the Weis Center on Instagram, Facebook, Twitter or YouTube.