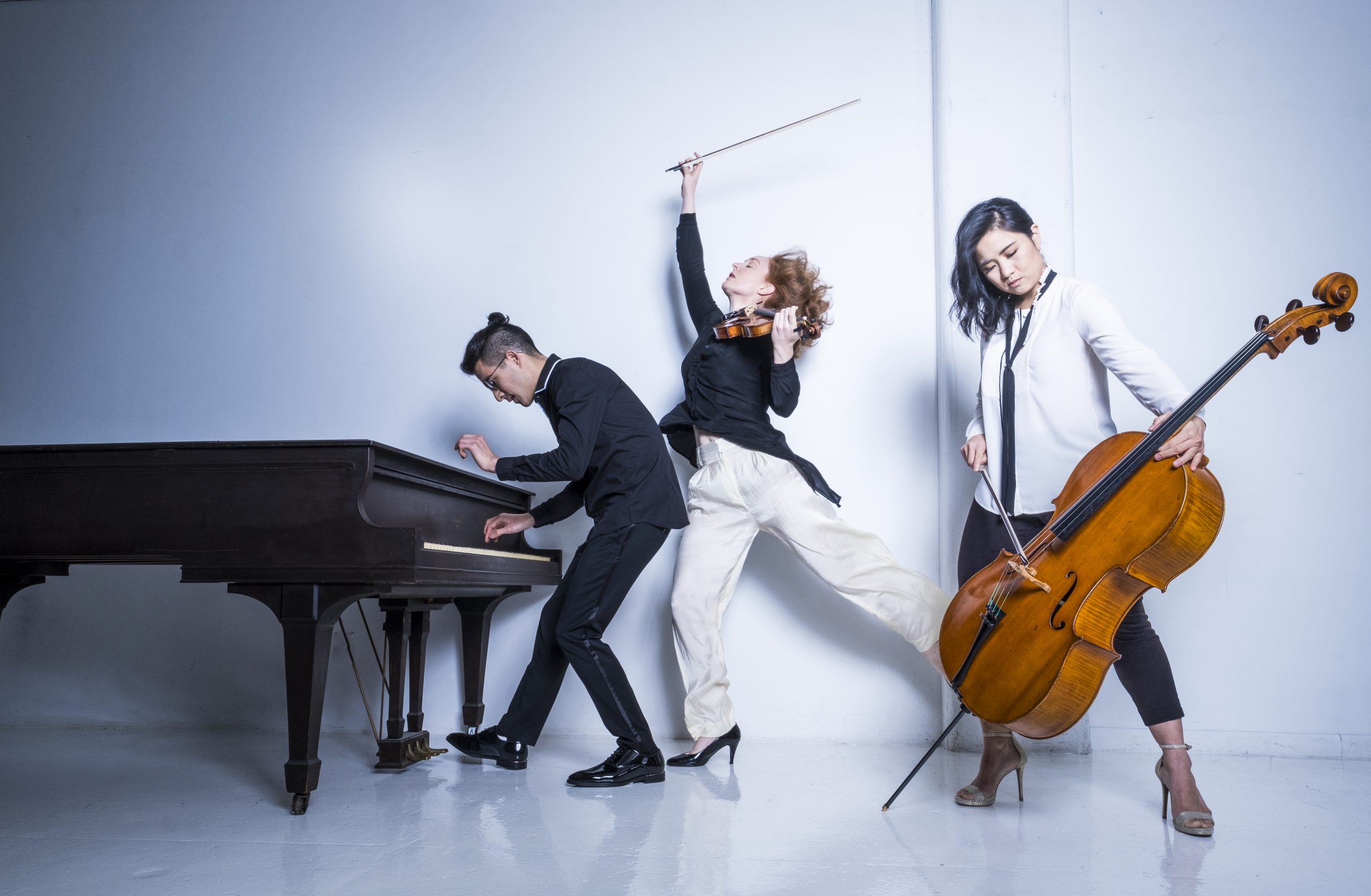 The Weis Center for the Performing Arts will welcome classical ensemble Merz Trio on Thursday, November 17 at 7:30 p.m. at the Weis Center. The Trio features Lee Dionne on piano, Brigid Coleridge on violin and Julia Yang on cello.
Hailed as "artists in the deepest sense of the word" (Cut Common), the Merz Trio, winners of the Naumburg International Chamber Music Award Competition, Fischoff National Chamber Music Competition, Concert Artists Guild competition, and Chesapeake Music's International Chamber Music Competition for Young Professionals, has been lauded for their "stunning virtuosity … fresh and surprising interpretations" (Reading Eagle) and "perfection of intonation and ensemble" (Hudson Review).
Seamlessly gliding between traditional repertoire and the music of our time, the trio are known for their vibrantly dynamic programming, wide-ranging interdisciplinary collaboration and prolific new arrangements of works for piano trio.
The trio is also known for their fluid and imaginative integration of music and text in their programming, ranging from their recital-theater piece built around Shakespeare's Macbeth ("Those Secret Eyes") to their recent debut album interweaving Ravel's Trio with short pieces, poems and diaries of the era ("Ink," August 2021).
At the Weis Center, the Merz Trio will bring together a series of diversely lyrical and stunningly rich works in a program called After Vienna, including Alma Mahler and Alban Berg: "Four Songs"; Daniel Temkin: "Five Bagatelles"; Dmitri Shostakovich: Piano Trio No. 1 in C Minor, Op. 8 and Franz Schubert: Piano Trio No. 2 in E-flat Major, D. 899.
TICKETS
Tickets are $25 for adults, $20 for seniors 62+ and subscribers, $15 for youth 18 and under, $15 for Bucknell employees and retirees (limit 2), $10 for Bucknell students (limit 2) and $15 for non-Bucknell students (limit 2).
Tickets can be reserved by calling 570-577-1000 or online at Bucknell.edu/BoxOffice.

Tickets are also available in person from several locations including the Weis Center lobby (weekdays 10 a.m. to 4 p.m.) and the CAP Center Box Office, located on the ground floor of the Elaine Langone Center (weekdays 10 a.m. to 4 p.m.).
For more information about the Weis Center for the Performing Arts, go to Bucknell.edu/WeisCenter or search for the Weis Center on Instagram, Facebook, Twitter or YouTube.