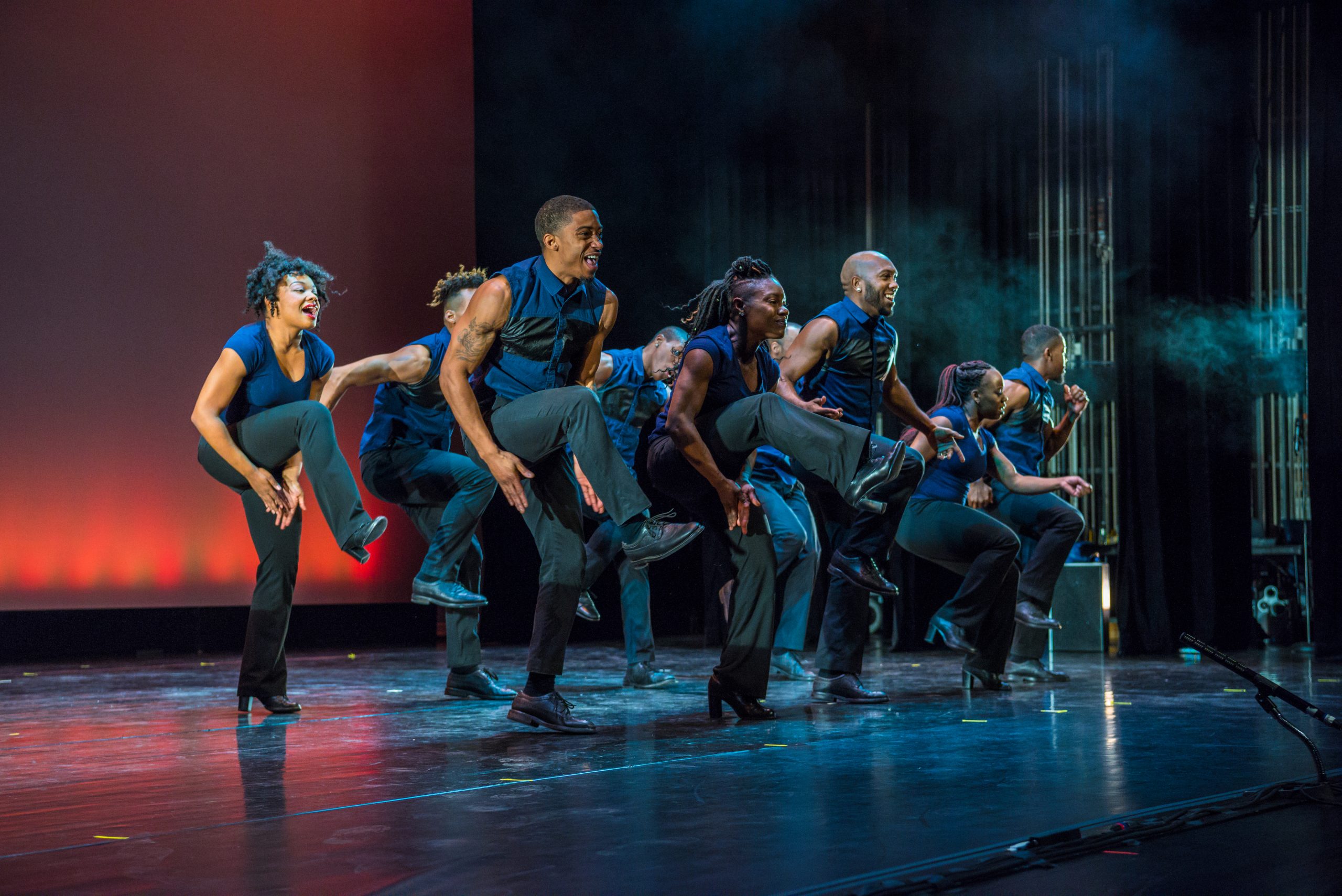 The Weis Center for the Performing Arts will present Step Afrika! on Friday, February 3 at 7:30 p.m. at the Weis Center. Step Afrika! now ranks as one of the top 10 African American dance companies in the United States.
The performance is sponsored, in part, by PPL Foundation and the Class of 1953 Fund.
About the Company
Founded in 1994 by C. Brian Williams, Step Afrika! is the first professional company dedicated to the tradition of stepping. Under Williams's leadership, stepping has evolved into one of America's cultural exports, touring more than 50 countries across the globe.
Step Afrika! blends percussive dance styles practiced by historically African American fraternities and sororities, traditional west and southern African dances and an array of contemporary dance and art forms into a cohesive, compelling artistic experience.
Performances are much more than dance shows; they integrate songs, storytelling, humor and audience participation. The blend of technique, agility, and pure energy makes each performance unique and leaves the audience with their hearts pounding.
At the Weis Center, they will perform the self-titled work Step Afrika! It introduces audiences to the tradition of stepping through both a traditional and contemporary lens. The performance features nine to 10 artists/musicians who demonstrate stepping's origins in African American fraternities and sororities while showing the art form's unlimited creative and artistic potential. Also featured is a suite of traditional South African dances including the powerful dance of the Zulu Nation and the poly-rhythmic South African gumboot dance. Step Afrika! has studied and performed both of these traditions for over 25 years.
The performance run time is 90 minutes, without an intermission.

COMPLIMENTARY TRANSPORTATION FROM COAL REGION
Thanks to a generous grant from PPL Foundation, the Weis Center will offer complimentary roundtrip transportation via Catawese Coach Lines from Shamokin, Mount Carmel and Sunbury. Patrons using this transportation will receive complimentary tickets to the engagement. Tickets will be issued to patrons upon boarding the bus.
Advance reservations are required by Tuesday, January 31 by calling 570-577-3727 or emailing Lisa.Leighton@bucknell.edu. Reservations are limited and will be accepted on a first-come-first-served basis. The pick-up schedule is as follows:
● Shamokin – rear of Weis Markets, pick up at 5:30 p.m.
● Mount Carmel – Divine Redeemer Church, pick up at 6 p.m.
● Sunbury – 4th Street/Beiter's, park on the edge of the parking lot, pick up at 6:30 p.m.
Arrival at the Weis Center at 7 p.m. for the performance at 7:30 p.m.
Return trip will begin around 9 p.m.
TICKETS
Tickets are $25 for adults, $20 for seniors 62+ and subscribers, $15 for youth 18 and under, $15 for Bucknell employees and retirees (limit 2), free for Bucknell students (limit 2) and $15 for non-Bucknell students (limit 2).
There is a special rate for local dance studios for this performance: Youth $5 and accompanying parent/guardian $15. Use Coupon Code STEPPING at checkout, after selecting seats.
Group discounts are available; please inquire with the Campus Box Office.
Tickets can be reserved by calling 570-577-1000 or online at Bucknell.edu/BoxOffice.

Tickets are also available in person from several locations including the Weis Center lobby (weekdays 10 a.m. to 4 p.m.) and the CAP Center Box Office, located on the ground floor of the Elaine Langone Center (weekdays 10 a.m. to 4 p.m.).

For more information about the Weis Center for the Performing Arts, go to Bucknell.edu/WeisCenter or search for the Weis Center on Instagram, Facebook, Twitter or YouTube.