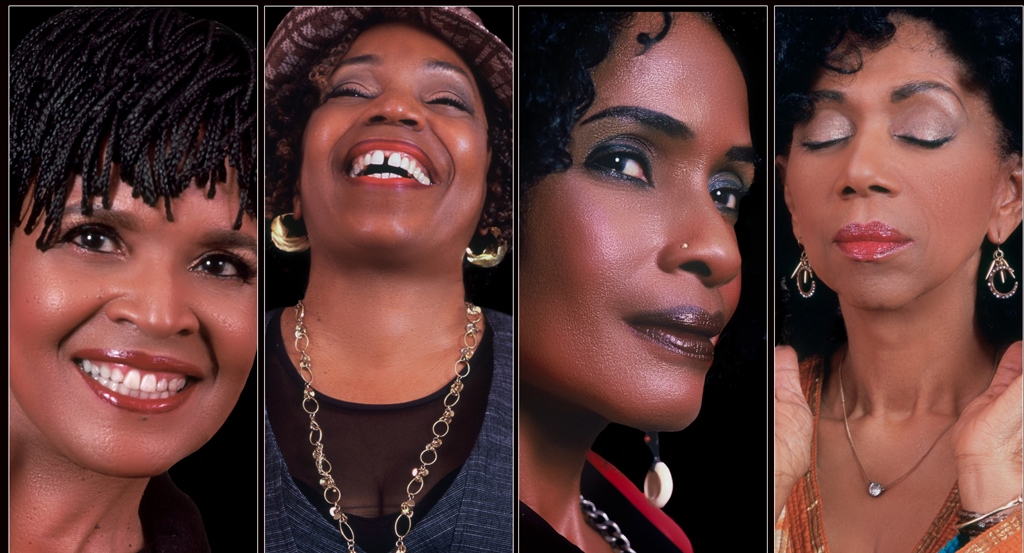 Sweet Honey in the Rock will present a holiday a cappella performance, "Celebrating the Holydays" on Friday, December 1 at 7:30 p.m. at the Weis Center for the Performing Arts.
Attendees are asked to bring a canned food item, which will be distributed to local families in need during the holiday season.
"Celebrating the Holydays" is a rare fusion of traditional American holiday spirituals, hymns and inspirational songs, as well as songs from other cultures and religions from around the world. The special presentation, which offers a celebration of good tidings for the season has been presented over the past several years.
The program often features several popular classics including "Jesus, What a Wonderful Child," and "Silent Night". It also features notable and popular Sweet Honey tunes such as, "We Are," "Let There Be Peace," and "Chinese Proverb."
Sweet Honey in the Rock remains among the most vibrant, versatile and ever relevant musical collectives in music today; both as a performance ensemble and as an organization founded on the missions of empowerment, education and entertainment.
The ensemble currently consists of members Carol Maillard, Louise Robinson, Nitanju Bolade Casel, Aisha Kahlil, and featured musician Romeir Mendez on upright acoustic bass and electric bass.
Kinetic, cultured and connected, this internationally renowned Grammy Award nominated female a cappella vocal quartet has a history of over four decades of distinguished service. They have created positive, loving, and socially conscious message music that matters as it pertains to spiritual fortification, and consistently taken an activist stance toward making this planet a better place for all in which to live.
#LoveInEvolution, the group's 24th recording, crackles with energy and innovation as Sweet Honey In The Rock meshes its' finely honed a cappella, world, gospel, and folk roots with elements of hip hop, jazz and Rhythm and Blues at the service of the group's most arresting collection of  original material and timeless covers.
Since its 1973 inception in Washington, D.C., Sweet Honey in the Rock has continuously evolved into international ambassadors of a cappella vocal and lyrical excellence and musical missionaries of equality, empowerment and education, peace, love, solidarity and nondenominational spirituality. Revered most for their live performances, the ladies have recorded 24 albums, several specifically for children.
Sweet Honey In The Rock, which has been the subject of two PBS television specials, is a beloved performance ensemble that, in its 40 plus year history, has maintained a resilient spirit and found a way to successfully fuse the talents of the 24 women that have graced the Sweet Honey in the Rock stage into their patented sound without ever skipping a beat. Ever evolving, the soul survivors once even expanded to six vocalists before settling back to four, all in the name of retaining its adventurous spirit, keeping up with the times and reaching greater numbers of like-minded spirits.
Tickets for the performance are $30 for adults, $24 for seniors 62+, $20 for youth 18 and under, $20 for Bucknell employees and retirees (limit 2), $10 for Bucknell students (limit 2), and $20 for non-Bucknell college students (limit 2). Tickets can be purchased online at Bucknell.edu/BoxOffice or by calling 570-577-1000.
Tickets are also available in person from several locations including the Weis Center lobby (weekdays 10 a.m. to 4 p.m.) and the CAP Center Box Office, located on the ground floor of the Elaine Langone Center (weekdays 10 a.m. to 4 p.m.).
For more information about this performance contact Lisa Leighton, marketing and outreach director, at 570-577-3727 or by e-mail at lisa.leighton@bucknell.edu.
For more information about the Weis Center for the Performing Arts, go to www.bucknell.edu/WeisCenter or search for the Weis Center on Instagram, Facebook, Twitter or YouTube.