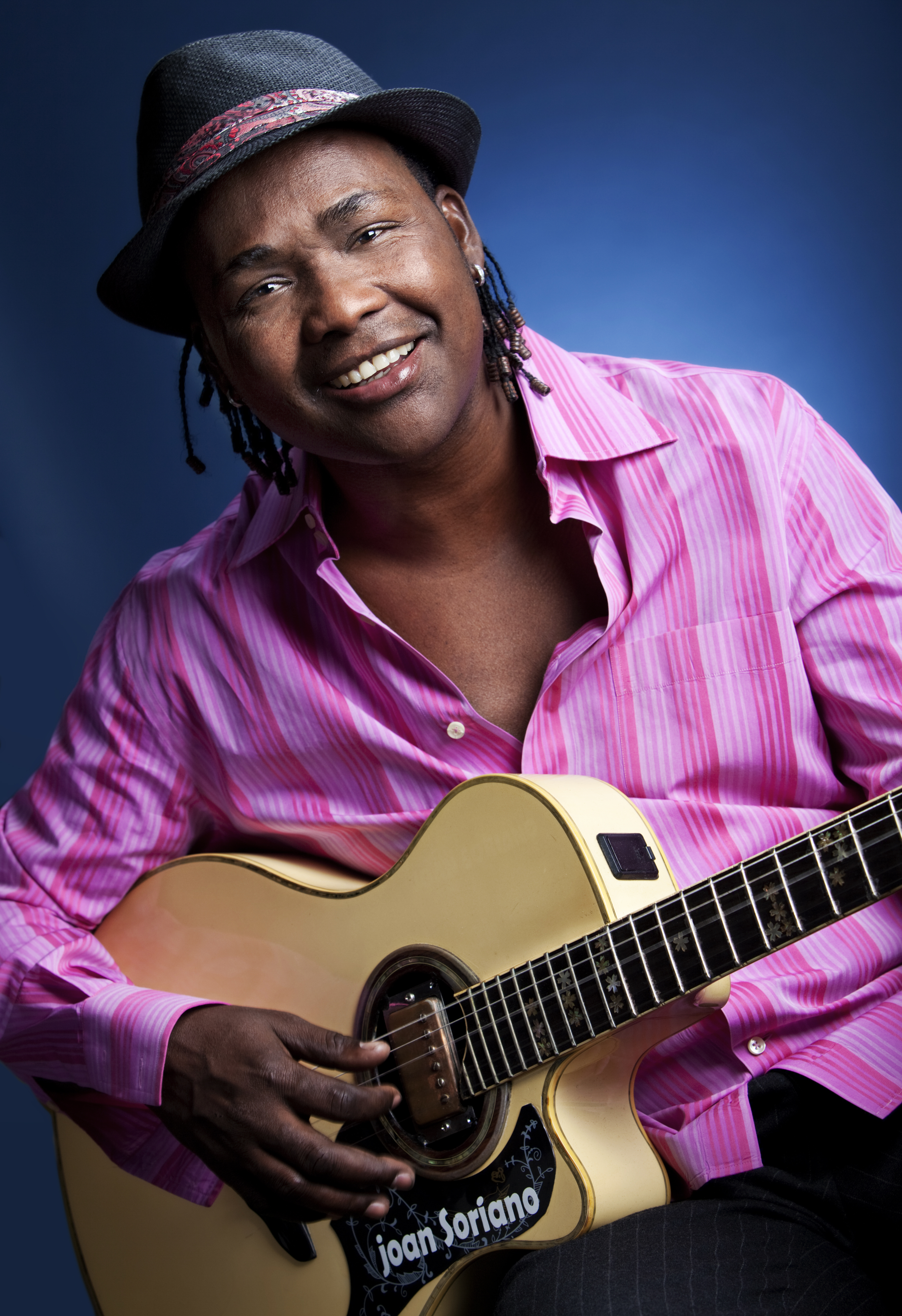 World musician Joan Soriano will present bachata music from the Dominican Republic on Wednesday, February 21 at 7:30 p.m. at the Campus Theatre, 413 Market Street, downtown Lewisburg.
Patrons are encouraged to arrive early, as free bachata dance lessons will be taught by Jacqueline Cetera at the Campus Theatre from 6:45-7:15 p.m. Cetera is the Director of Residential Education at Bucknell University.
Born in the countryside near Santo Domingo, Dominican Republic, Joan Soriano infuses steel-string bachata with equal parts romance and grit. He is the star of Adam Taub's The Duke of Bachata; was featured in Alex Wolfe's critically acclaimed documentary, Santo Domingo Blues, and is on The Rough Guide to Bachata compilation.
Bachata is essential to Dominican culture and draws upon a variety of influences from Africa, Europe, Latin America and the Caribbean.
A practitioner of palo and gaga, Soriano blends Afro-Dominican sacred traditions with bachata, imparting his music with down-to-earth spirit and dance-ability, while preserving bachata's roots and expanding on them.
Joan Soriano fashioned his first guitar from a tin can and fishing line and has never looked back. As a boy Joan received little formal education. The seventh of 15 children, Joan left school to help his father farm the family's land. But Joan's destiny was for something else. Forming a band with his young brothers and sisters, he began to perform at neighborhood events. Nicknamed "Los Candes" (after their father Candelario) the band became a local sensation. At age 13 Joan hitched a ride to Santo Domingo and went on to nurture his talent working with some of the island's greatest bachata stars.
General Admission tickets for the performance are $20 for adults, $16 for seniors 62+, $10 for youth 18 and under, $10 for Bucknell employees and retirees (limit 2), free for Bucknell students (limit 2), and $10 for non-Bucknell college students (limit 2). Tickets can be purchased online at Bucknell.edu/BoxOffice or by calling 570-577-1000.
Tickets are also available in person from several locations including the Weis Center lobby (weekdays 10 a.m. to 4 p.m.) and the CAP Center Box Office, located on the ground floor of the Elaine Langone Center (weekdays 10 a.m. to 4 p.m.).
This tour engagement is made possible by Southern Exposure: Performing Arts of Latin America, a program of Mid Atlantic Arts Foundation in partnership with the National Endowment for the Arts.
For more information about this performance contact Lisa Leighton, marketing and outreach director, at 570-577-3727 or by e-mail at lisa.leighton@bucknell.edu.
For more information about the Weis Center for the Performing Arts, go to www.bucknell.edu/WeisCenter or search for the Weis Center on Instagram, Facebook, Twitter or YouTube.