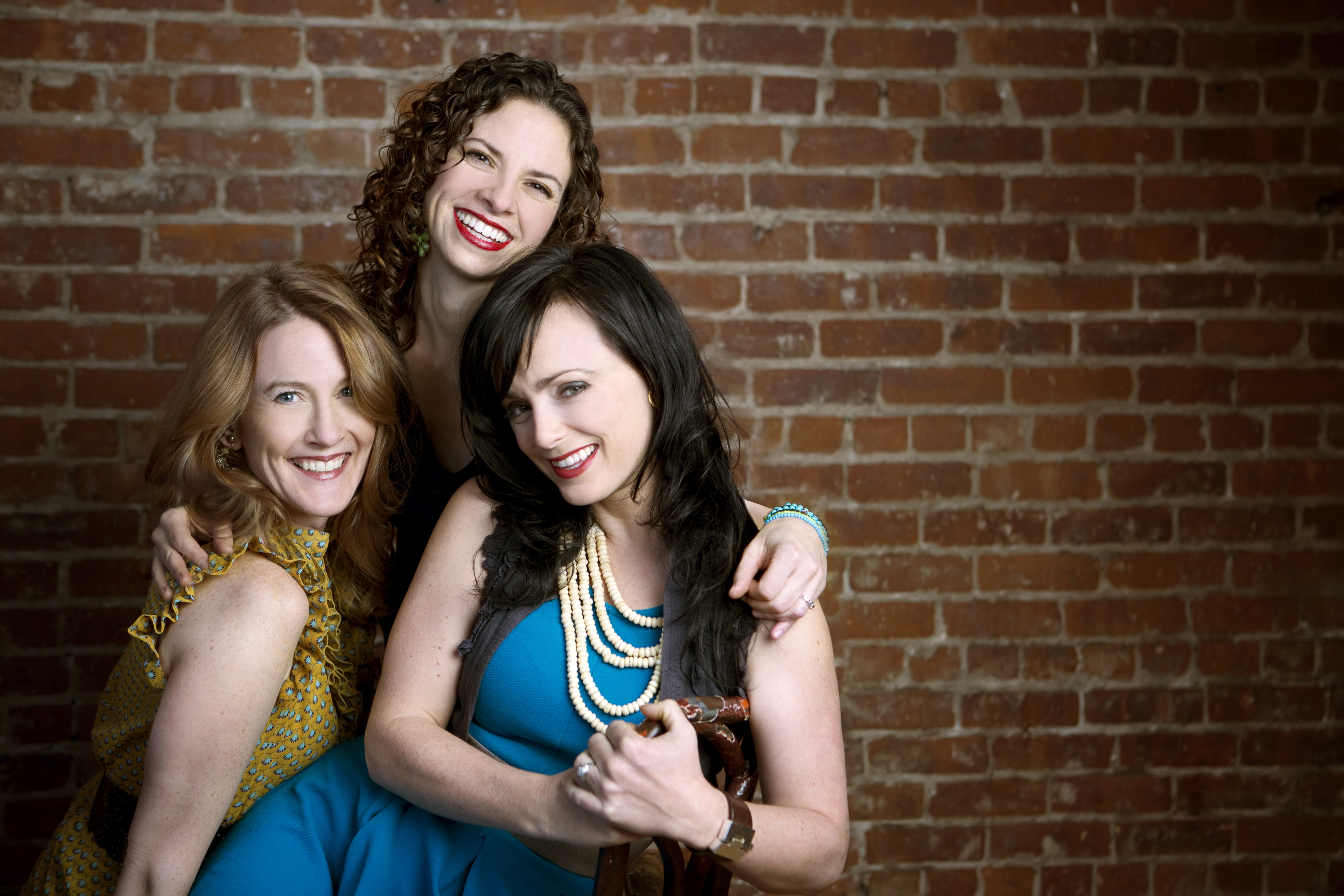 *Tickets are now limited. Please purchase tickets in advance; availability at the door is not guaranteed.*
Americana trio Red Molly will bring their gorgeous harmonies, infectious songwriting and captivating stage presence to downtown Lewisburg on Wednesday, Sept. 19 at 7:30 p.m. at the Campus Theatre, 413 Market Street, Lewisburg. There will be a pre-performance talk with the artists from 6:45-7:15 p.m.
Red Molly (Laurie MacAllister, Abbie Gardner and Molly Venter) weaves together the threads of American music – from folk to bluegrass, from heartbreaking ballads to barn-burning honky-tonk – as effortlessly as they blend their caramel voices into their signature crystalline, three-part harmonies.
Their brilliantly wrought a cappella tunes are love letters to the art of the vocal blend, and their innovative instrumentation is perfectly suited for foot-stomping, bluegrass-tinged barn burners and heartfelt ballads alike.
Red Molly got its start with the simple joy of singing at a campsite, when they first felt the electricity that comes when voices blend together like honey and whiskey. That synergy and harmony carries through to today, on their newest studio effort, aptly titled "The Red Album". This latest recording, the group's second since the departure of founding member Carolann Solebello, is their freshest and edgiest to date. After immersing themselves in songwriting, the Mollies made a conscious decision to record more original songs than on any previous album, making their choice of specific covers all the more significant. With their arsenal of new songs and select favorites at hand the band traveled to Nashville to work with producer Ken Coomer (drummer for Uncle Tupelo and Wilco), and the result is a darkly percussive, wildly cool, and powerfully different collection of songs than you'd expect from a ladylike folk trio. "The Red Album" marks a distinctive shift towards a darker, less traditional vibe, though its reverb-heavy noir-storytelling is still underpinned by the exquisite vocal clarity for which Red Molly is loved. With delicious torch songs streaming effortlessly into gorgeous, impeccably harmonized ballads, "The Red Album" is like an Opry love note by way of East Nashville.
The performance is sponsored, in part, by iHeart Media in Williamsport.
General admission tickets for the performance are $20 for adults, $16 for seniors 62+, $10 for youth 18 and under, $10 for Bucknell employees and retirees (limit 2), free for Bucknell students (limit 2), and $10 for non-Bucknell college students (limit 2).
Tickets can be purchased online at Bucknell.edu/BoxOffice or by calling 570-577-1000.
Tickets are also available in person from several locations including the Weis Center lobby (weekdays 10 a.m. to 4 p.m.) and the CAP Center Box Office, located on the ground floor of the Elaine Langone Center (weekdays 10 a.m. to 4 p.m.).
For more information about this event, contact Lisa Leighton, marketing and outreach director, at 570-577-3727 or by e-mail at lisa.leighton@bucknell.edu.
For more information about the Weis Center for the Performing Arts, go to Bucknell.edu/WeisCenter or search for the Weis Center on Instagram, Facebook, Twitter or YouTube.