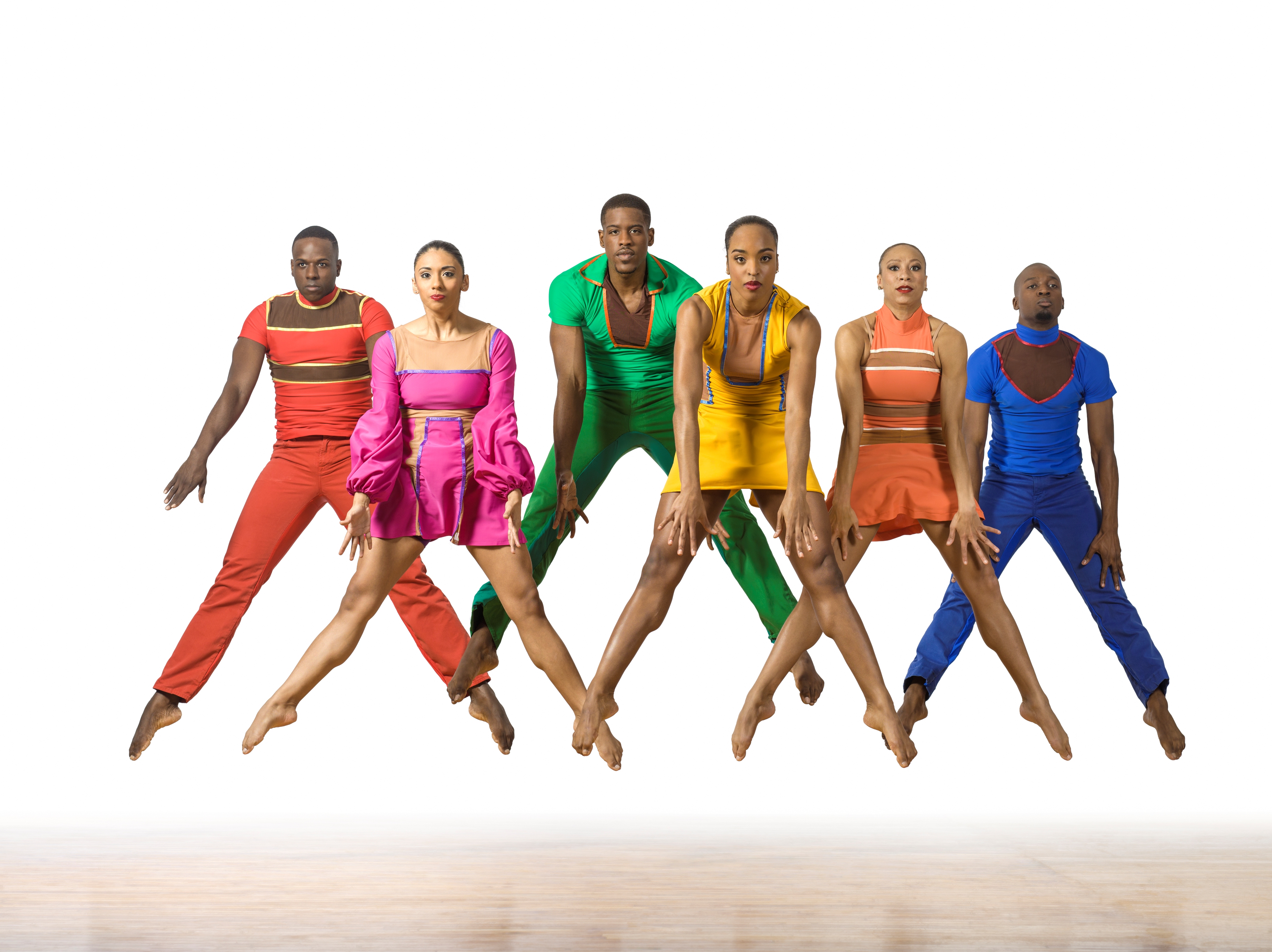 The Philadelphia Dance Company (PHILADANCO!) will leap onto the Weis Center's stage on Tuesday, October 22 at 7:30 p.m. as part of their 50th Anniversary celebration.
The performance is sponsored, in part, by Evangelical Community Hospital and PPL Foundation.
A free pre-performance talk by two dancers from the ensemble will take place on the same day as the performance from 1-2 p.m. in the Weis Center Atrium.
The Philadelphia Dance Company, better known as simply PHILADANCO!, is celebrated across the nation and around the world for its innovation, creativity and preservation of predominantly African American traditions in dance.
Founded by Joan Myers Brown in 1970, PHILADANCO! has a legacy of breaking barriers and building bridges across cultural divides.
While at the Weis Center, PHILADANCO! will perform: Super 8, With(in) Verse, La Valse, and Enemy Behind the Gates. The performance will last approximately two hours, with an intermission.
COMPLIMENTARY TRANSPORTATION FROM COAL REGION
Thanks to a generous grant from PPL Foundation, the Weis Center will offer complimentary roundtrip transportation via Catawese Coach Lines from Shamokin, Mount Carmel and Shamokin Dam. Patrons using this transportation will receive complimentary tickets to the engagement. Tickets will be issued to patrons upon boarding the bus.
Advance reservations are required by Friday, October 18 by calling 570-577-3727 or emailing Lisa.Leighton@bucknell.edu. Reservations are limited and will be accepted on a first-come-first-served basis. The pick-up schedule is as follows:
Shamokin – rear of Weis Markets at 5:30 p.m.
Mount Carmel – Divine Redeemer Church at 6 p.m.
Shamokin Dam – old Kmart lot at 6:30 p.m.
Return trip will begin around 9:30 p.m.
MORE INFO ABOUT PHILADANCO!
PHILADANCO! is the resident company of The Kimmel Center and is currently preparing for its 50th Anniversary in 2020 and is now celebrating over 49 years of providing exceptional dance performances and training to dancers and audiences throughout the US and around the world and is moving gracefully into the next decade.
Continuing its original mission "to present the highest quality of professional dance performance and to provide exceptional training for the improvement of skills for emerging professional dancers and choreographers in a nurturing environment while increasing the appreciation of dance among its many communities" has withstood time, budget cuts and the passage of time. The Philadelphia Dance Company (PHILADANCO)survives and thrives despite the current economic climate.
Since its inception in 1970 The Philadelphia Dance Company (PHILADANCO) has had a significant impact on the dance world. As a cultural ambassador representing the United States, the Commonwealth of Pennsylvania and the City of Philadelphia, its artistic direction and renowned national and international guest choreographers have developed a reputation of producing a dance repertory with passion, power, skill and diversity. A stellar faculty has trained over 4,500 dancers in a comprehensive program achieving the highest level of technical skills in dance and performance. The unique blend of dance styles of PHILADANCO, and its roster of 50-60 concert performances and 45 residencies most years has made them one of the most sought after modern dance companies in the United States.
It has received recognition such as, a NEA Fellowship and the prestigious National Choreography Planning Grant. It organized the historic first two International Conferences for Black Dance Companies in Philadelphia (1988). Now for the past 30 years, more than 600 people have assembled annually for the International Conference on Black Dance; headed by the International Association of Blacks in Dance (1991).
PUBLIC TICKETS
Tickets for the Weis Center performance are $25 for adults, $20 for seniors 62+, $15 for youth 18 and under, $15 for Bucknell employees and retirees (limit 2), $10 for Bucknell students (limit 2), and $15 for non-Bucknell college students (limit 2). Tickets can be purchased online at Bucknell.edu/BoxOffice or by calling 570-577-1000.
Tickets are also available in person from several locations including the Weis Center lobby (weekdays 10 a.m. to 4 p.m.) and the CAP Center Box Office, located on the ground floor of the Elaine Langone Center (weekdays 10 a.m. to 4 p.m.).
For more information about the Weis Center for the Performing Arts, go to Bucknell.edu/WeisCenter or search for the Weis Center on Instagram, Facebook, Twitter or YouTube.