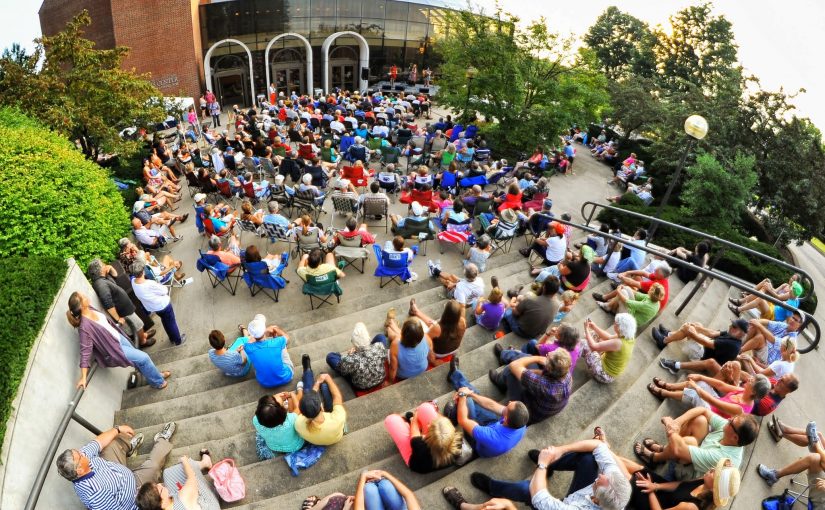 Dear Friends,
Welcome to the 2016-17 season at the Weis Center for the Performing Arts. We are thrilled to offer you the opportunity to engage with some of the most vibrant, ground-breaking and compelling artists of our time. We believe that art is for everyone, and we're dedicated to creating life-changing experiences that celebrate our humanity and our capacity for artistic and creative expression. Whether it's the timeless and angelic voice of Judy Collins, the fiery footwork of Lizt Alfonso Dance Cuba, the haunting harmonies of Le Mystère des Voix Bulgares, the prolific power pop sensibility of The Bad Plus or the world premiere of Proserpina, the Weis Center promises to transport you to countries and cultures both near and far.
We wholeheartedly embrace the essential experience of sharing with people from different backgrounds, with different life experiences and alternative points of view. Underlying our commitment to diversity is mutual trust, respect and openness to many perspectives. The Weis Center for the Performing Arts is a shining treasure in central Pennsylvania, and we invite you to discover and re-discover its rich tradition of cultural exchange and creative expression.
It gives me great pleasure to share with you our year-long exploration of coal, entitled Coal Collections: Local, National and International Stories. We are partnering with the Place Studies program within the Bucknell Center for Sustainability & the Environment to shine a light on the rich coal legacy in our region through performances, lectures, workshops and special projects. Please keep an eye out for information about this important collaboration that culminates in April with Julia Wolfe's Pulitzer Prize-winning masterpiece Anthracite Fields.
As always, our 2016-17 season is the synthesis of many cultures, styles and aesthetic points of view as we celebrate artistic expression from the world over, as well as our own backyard. We can't wait to share these experiences with you!
With warmest regards,
Kathryn Maguet