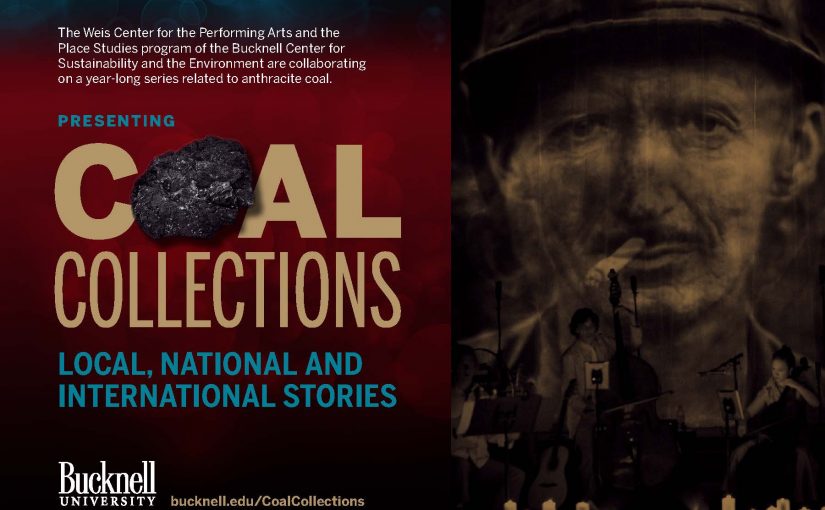 The Weis Center for the Performing Arts at Bucknell University and the Place Studies program of the Bucknell Center for Sustainability and the Environment, are excited to partner on a year-long series of events related to anthracite coal.
"Coal Collections: Local, National and International Stories" will include performances, monthly noon-time lectures and panel discussions, films, and guest speakers. Many events are free.
The project has already had press coverage in the News Item two times: once as an article and then as an editorial, Press Enterprise, Daily Item, Sun Gazette and Standard Journal.
Check it out!
The performances included in the series are: