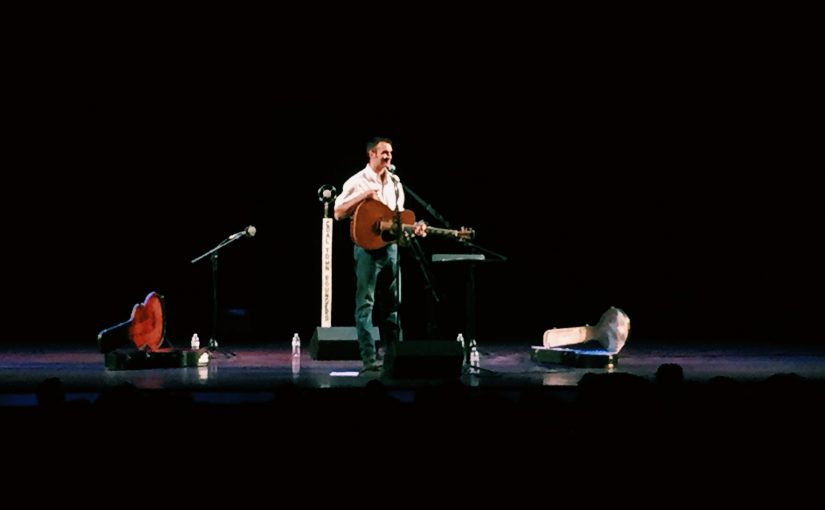 What better way to kickoff Bucknell's Coal Collections: Local, National and International Stories series than a night of Americana and bluegrass music?
The year-long series, sponsored by the Weis Center and the Place Studies program of the Bucknell Center for Sustainability and the Environment will feature musical performances, film screenings, lectures and art exhibits throughout the academic year in order to share the rich history of Pennsylvania's coal region with the community.
On Thursday, September 22nd, the Coal Town Rounders and Van Wagner played to an enthusiastic crowd at the Weis Center for the opening event of the Coal Collections series. Van Wagner offered a mix of entertainment and education through performing his songs and sharing the stories behind them. A former coal miner himself who grew up in Danville, Wagner now teaches environmental science at Lewisburg High School while still making music and performing. According to Wagner, "if we don't know where we come from, we don't know where we're going." With lyrics like "I carved a living from the Pennsylvania dirt," Wagner incorporates his experiences and family history into his music.
Arguably just as enjoyable as his music, Wagner's anecdotes made the audience laugh and reflect. He even has a Bucknell connection—his great grandfather played (and won) against Bucknell alum and MLB player Christy Mathewson in a local baseball game.
The Scranton-based bluegrass quartet, the Coal Town Rounders, came on next, performing a mix of original and traditional songs. Lead singer Christopher Kearney lit up the stage with his powerful vocals, while acoustic guitar, banjo, upright base, and mandolin, offered a traditional bluegrass feel.
Both Van Wagner and the Coal Town Rounders were met with roaring applause and even played an encore. Be sure not to miss the next event in the Coal Collection series, which is a lecture entitled Pennsylvania's Anthracite Coal Region: Past to Present on September 29th at noon in the Weis Center Atrium Lobby.
~ Madeline Diamond, Class of 2017