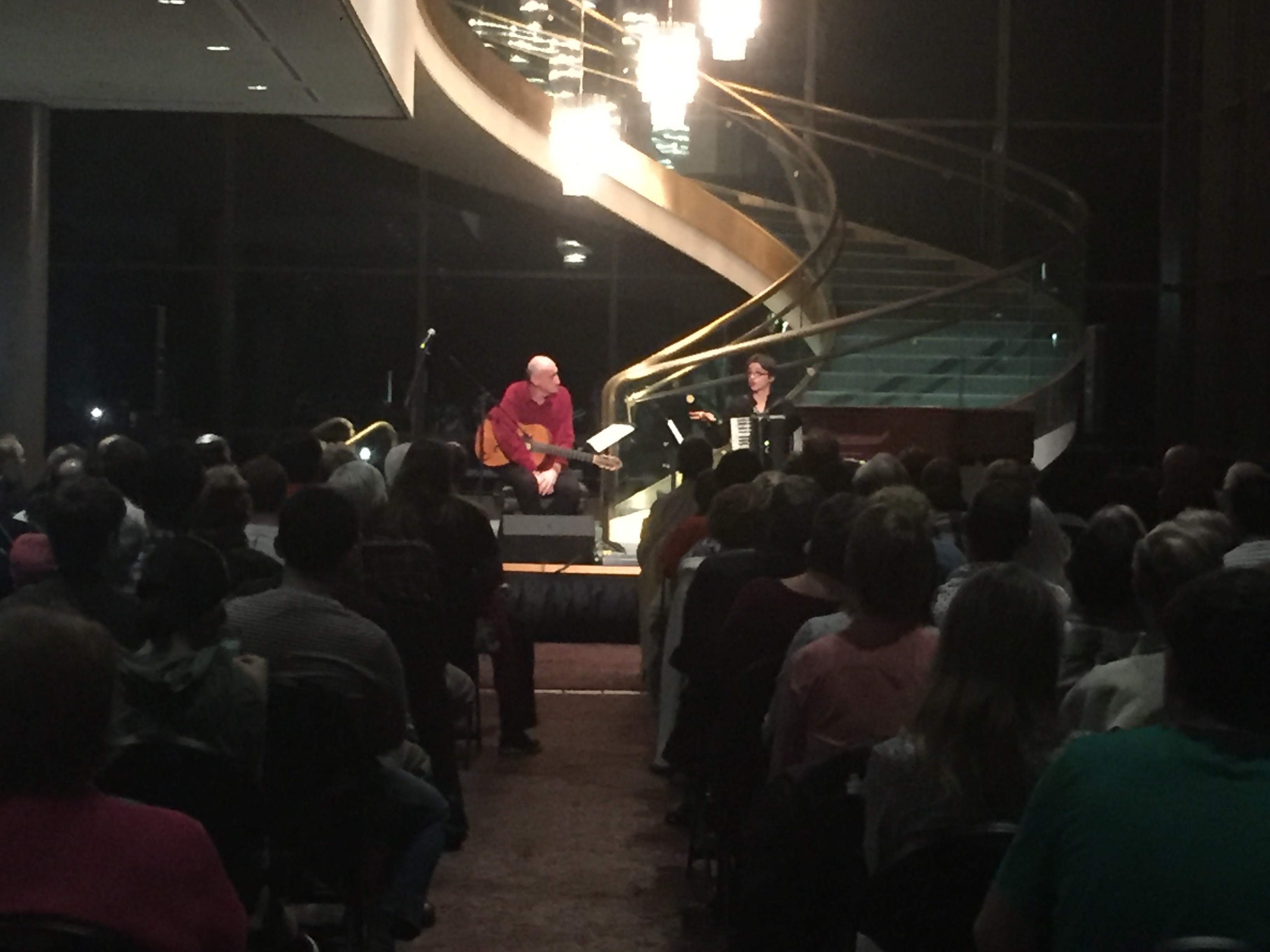 Merima Ključo and Miroslav Tadić filled the Weis Center Atrium Lobby with a blend of traditional Balkan and classical music on Wednesday night.  Ključo is from Bosnia and Tadić is native to Yugoslavia, so they were each able to bring their own personal background to the performance.
Their duo performance, entitled Aritmia, allowed the instrumentalists to showcase their far reaching talents, performing a variety of songs from different cultures.
Perhaps the most interesting element of the performance was the duo's use of improvisation while playing traditional pieces.  Both Ključo and Tadić interjected at various points in the concert to give the audience more information about the music they were playing, which was both helpful and enjoyable.
With songs ranging from upbeat and joyful to slow and contemplative, Ključo and Tadić showcased the versatility of the guitar and accordion.  Tadić commented on the story behind certain songs and how he made them his own while Ključo gave the audience a brief history of the accordion and how the instrument works.  Their commentary and charisma greatly enhanced the performance, as the audience was engaged throughout.
~ Madeline Diamond, 2017