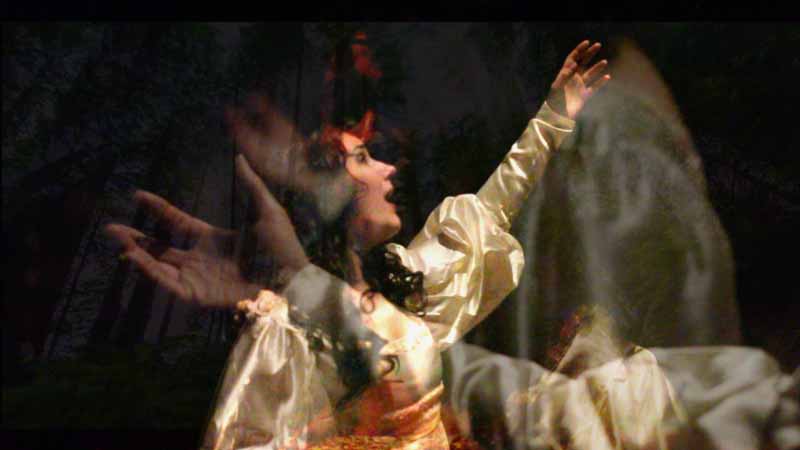 On Friday, October 14th, audiences will be able to enjoy a unique performance of opera like they've never seen it before, through Annie J. Randall and Paul J. Botelho's new work, Proserpina: Two One-Act Operas.
This project began when Randall, a professor of music at Bucknell, began restoring Goethe's original composition of Proserpina through a process called transcription in order to make the work usable for today's musicians. This will be the piece's North American debut and its first performance since 1778 since it was thought to be lost until recently when Randall recovered the piece from the Darmstadt University in Germany. She worked with a former student of hers, Christian Humcke, who graduated from Bucknell in 2015 to restore the piece to playable condition.
Botelho, an assistant professor of music at Bucknell, is telling the same story of Proserpina through his piece, Proserpina II, although from a more modern approach. His interpretation uses electro-acoustic sounds, or "sounds for sound's sake," as he calls them.
The beauty of the performance as a whole is the juxtaposition between the two pieces. Randall's reconstruction of Goethe's original work offers a historical representation of opera, from a modern and critical standpoint, with the help of the New York Baroque Incorporated Orchestra using period instruments and Bucknell's Camerata chamber choir. Proserpina II, on the other hand, uses nontraditional instruments and vocal experimentation to make the audience feel sound instead of just hearing it, according to Botelho.  While both pieces can be viewed together or separately, Friday's performance of the two monodramas will further demonstrate the versatility of opera.
Stay tuned for another post this week with even more information on Randall, Botelho and the opera itself leading up to Friday's performance.
Ticket information can be found here.
~Madeline Diamond, Class of 2017