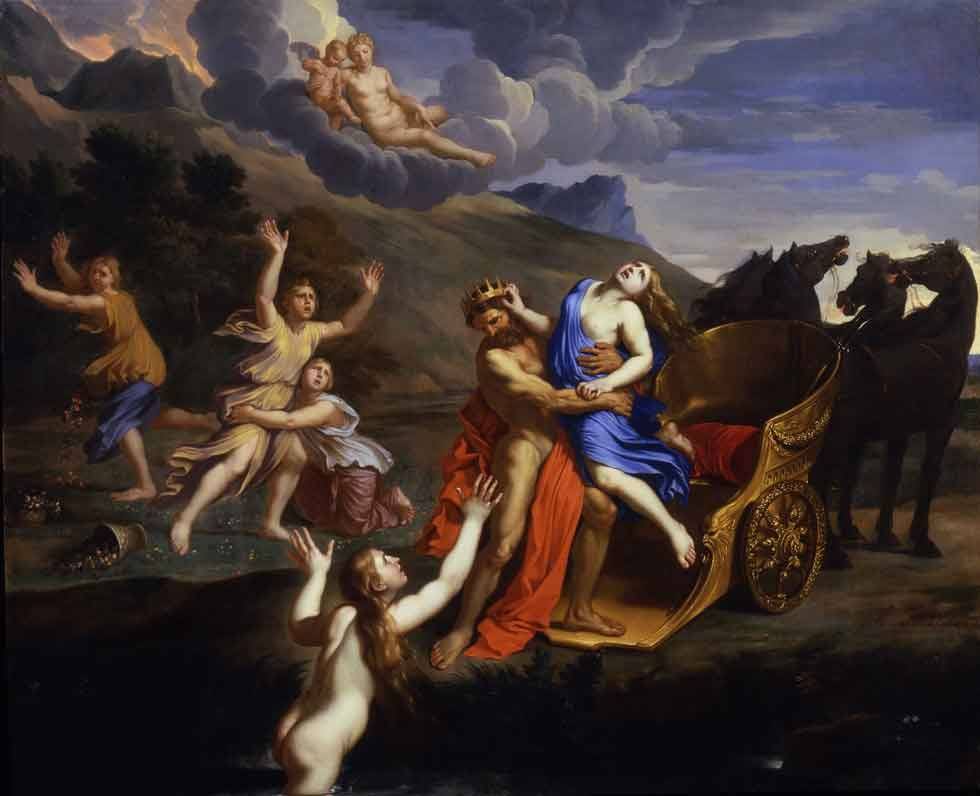 Tonight, Friday, October 14 at 7:30 p.m., the Weis Center presents Annie Randall's and Paul Botelho's Proserpina: Two One-Act Operas. I wanted to delve deeper into the story of Proserpina herself and how the themes in the opera can be interpreted in a modern context.
The myth of Proserpina was traditionally used to explain why the seasons change. Proserpina, also known as Persephone in Greek mythology, is an ancient Roman goddess who is known for being kidnapped by Hades, the god of the underworld, after she eats forbidden pomegranate seeds. Her mother, Ceres in Roman mythology and Demeter in Greek mythology, is the goddess of grain and agriculture, and she saves her daughter by making a deal with Hades. Part of the year, spring and summer, Proserpina would be free and with her mother while the rest, fall and winter, would be spent in the underworld.
While science has since replaced myth as a way of explaining seasons and weather, some themes of the myth are relevant in today's discussion of gender politics, and both Randall and Botelho seek to explore these themes in their productions.
Randall expressed that she is interested to know how students will respond to the story. "It's a very contemporary story of violence and abandonment, focused on a young girl," she said.
Even though Randall's piece of the opera is more traditional, the parallels between Proserpina's story and those of many women all over the world are apparent. "I see it as being a power story, where [Proserpina is] completely powerless against this force. What that force is, I always ask myself," Randall said.
Botelho, on the other hand, portrays these elements of the story in a modern, unexpected format. Audiences can look forward to Botelho's use of various forms of technology, including television screens with multi-channel video so the they will be able to feel the sounds. The performers will also be using extended vocal techniques to create a unique sound on stage.
Audiences should look forward to the surprise and amazement of this performance, and my guess is that they'll look at opera in an entirely new light.
Ticket information can be found here.
~ Madeline Diamond, Class of 2017