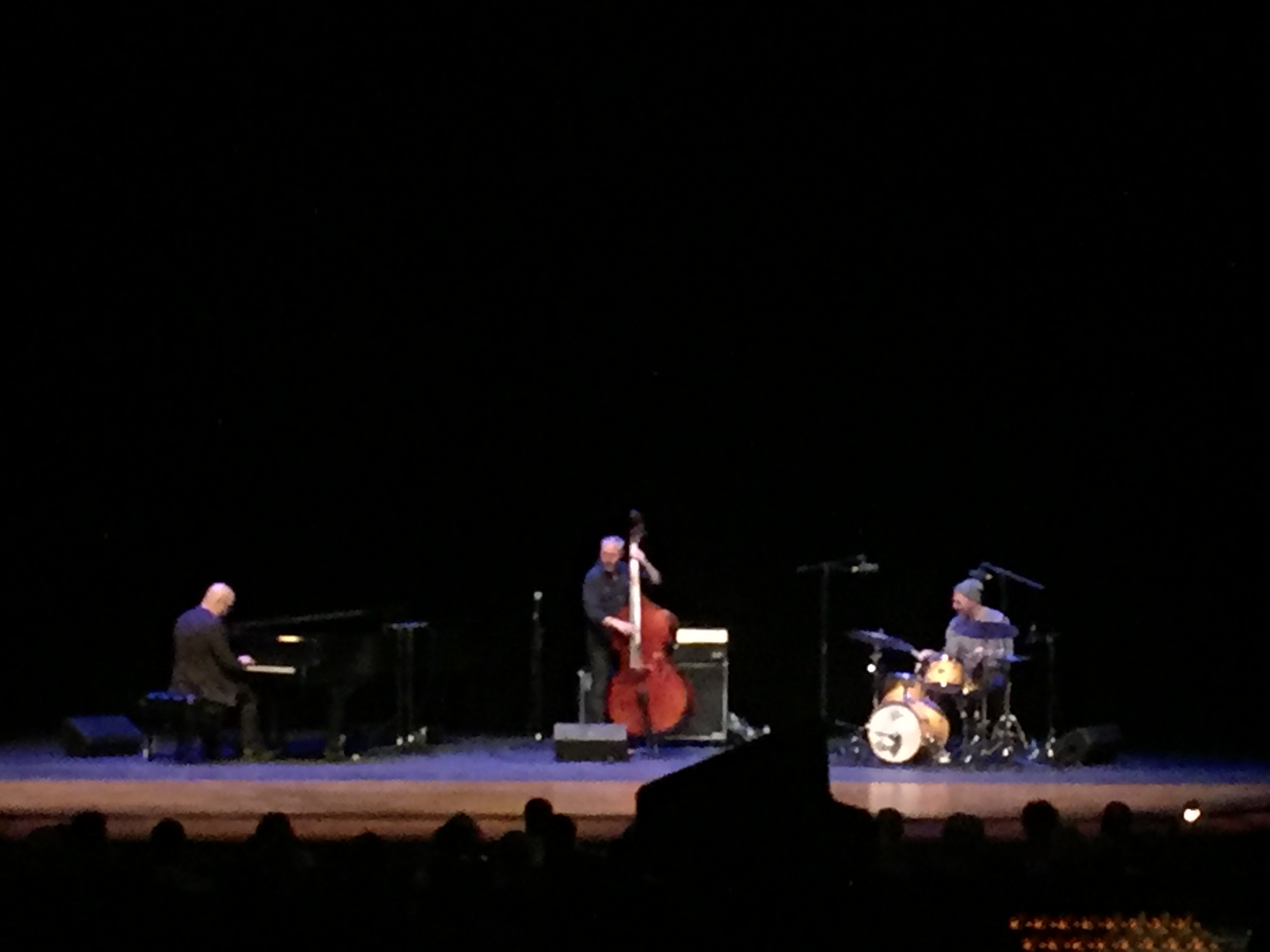 With glowing reviews from The New York Times, Rolling Stone, and The New Yorker, The Bad Plus was welcomed to the Weis Center by a crowd ready to hear some good jazz on an unseasonably warm Saturday evening.
The jazz trio based in New York City includes a delightful mix of piano from Ethan Iverson, bass guitar from Reid Anderson, and drums from Dave King. The group began by playing several original songs. Some were melodic and piano heavy while others highlighted rhythm from the drums.
Some of the most surprising yet enjoyable moments of the evening occurred in between songs when Anderson offered background information about the upcoming song and other quips along the way. His dry sense of humor paired beautifully with the style of the music and received a positive response from the audience. In these moments, as well as during the songs themselves, the chemistry between Iverson, King, and Anderson was apparent. The musicians and their instruments worked, quite literally, harmoniously.
The Bad Plus also performed an instrumental cover of Cyndi Lauper's Time After Time that provided a beautiful new spin on a classic song.
The Bad Plus is continuing their U.S. tour through May 2017.
~ Madeline Diamond, Class of 2017