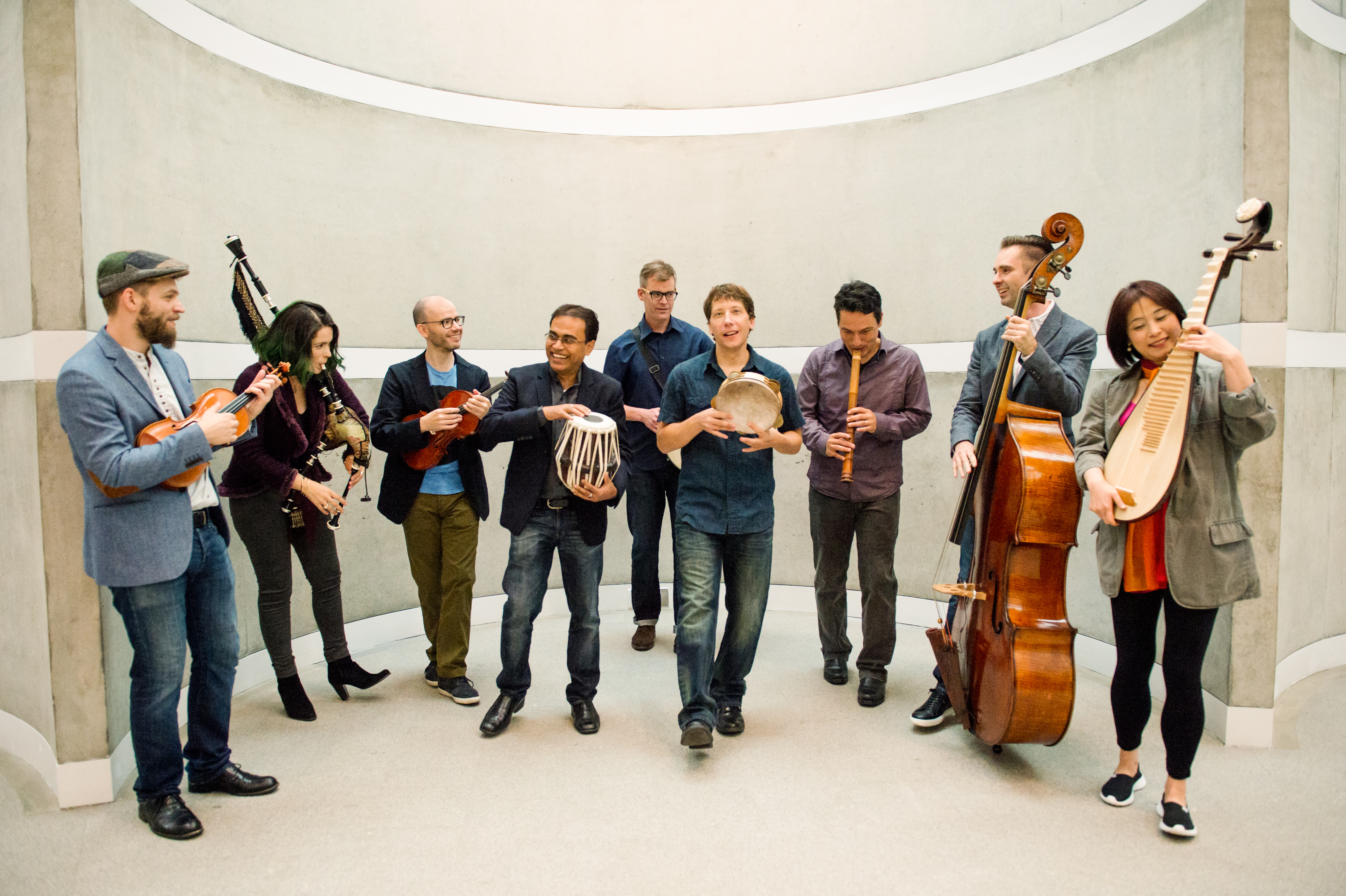 The 30th Anniversary season at the Weis Center for the Performing Arts at Bucknell University features 33 events from across the United States and around the globe and includes Americana/roots, bluegrass, zydeco, classical, jazz, blues, world music, dance, and Family Discovery performances. Ten performances are free. Performances begin in late August 2017 and continue through April 2018.
The season will kick-off on Friday, August 25 at 6 p.m. with a free outdoor concert on the Weis Center Plaza by Grammy-nominated Zydeco innovator Corey Ledet & His Zydeco Band.
A second free outdoor concert will be offered on Thursday, September 7 at 6 p.m. on the Weis Center Plaza by Ranky Tanky, a South Carolina-based quintet that performs Sea Island Gullah music.
The rain location for both Plaza performances is the Weis Center Atrium Lobby.
Kathryn Maguet, executive director of the Weis Center, says of the season, "We believe that art is for everyone, and we're dedicated to creating life-changing experiences that shine light on our imaginations and our capacities for creative expression."
She continues, "As always, our season is the synthesis of many cultures, styles and aesthetic points of view as we celebrate artistic expression from all over the world as well as from just down the road."
SEASON HIGHLIGHTS INCLUDE:
Americana music from Anna and Elizabeth with Bucknell Camerata, blues music from Rory Block, and bluegrass music from Tim O'Brien Band and Del McCoury.
Classical performances by A Far Cry Orchestra performing a new piece commissioned from five female composers, Shanghai Quartet featuring Qing Jiang on piano, Helsingborg Symphony Orchestra, National Symphony Orchestra of Cuba, Lorelei Ensemble, and up-and-coming bassist Xavier Foley who will perform, among other works, a world premiere and Weis Center-commissioned piece by composer Daniel Temkin.
Eight Family Discovery performances including: Mermaid Theatre's Guess How Much I Love You, Lightwire Theatre: A Very Electric Christmas, Secret Agent 23 Skidoo, Children's piano music by Qing Jiang, Mr. Popper's Penguins, contemporary circus/acrobatics by Gandini Juggling, Circa and Air Play.
World music by all-female Mariachi Flor de Toloache, globalFEST on the Road: The New Golden Age of Latin Music featuring Las Cafeteras and Orkestra Mendoza, Joan Soriano from the Dominican Republic, Che Malambo from Argentina, Halau Hula Ka No'eau from Hawaii, and Silk Road Ensemble.
Jazz by vocalists Somi and Alicia Olatuja, as well as Melissa Aldana (saxophone), and Suite for Abu Sadiya (jazz/world music).
Modern dance from Alonzo King LINES Ballet
Two holiday performances: Sweet Honey in the Rock: Celebrating the Holydays, which will include sign language interpretation and Lightwire Theatre: A Very Electric Christmas (mentioned previously)
BROCHURE NOW AVAILABLE
The Weis Center's 28-page season brochure and ticket order form can be downloaded from the Weis Center's website, Bucknell.edu/WeisCenter.
Hardcopies are also available at the Weis Center and throughout the Susquehanna River Valley region.
To request a hardcopy brochure, contact Lisa Leighton, marketing and outreach director, at 570-577-3727 or lisa.leighton@bucknell.edu and one will be mailed to you at no cost.
SPONSORS
The Weis Center's 2017-18 season is supported by the following season-level sponsors: Backyard Broadcasting, Bucknell Sports Properties, Centre Daily Times, The Daily Item, iHeartRadio Williamsport, Press Enterprise, Seven Mountains Media, Sunbury Broadcasting Corporation, Standard Journal/News Item, Susquehanna Life, ViaMedia and Service Electric, Williamsport Sun-Gazette, WITF, WNEP-TV, WPSU, and WVIA Public Media. The Susquehanna River Valley Visitors Bureau is the lead sponsor of the Weis Center's eight Family Discovery performances.
Event sponsors include Bucknell University Community Engagement Fund, Bucknell University Office of the Provost, Children's Museum of Bloomsburg, C.F. Martin & Co., Coldwell Banker Penn One Real Estate, Doug and Mary Candland, Julianna and John Cooper, Nancy and Sam Craig, Evangelical Community Hospital, Bob and Dede Gronlund, Clayton and David Lightman, RiverWoods, News Item, Gary and Sandy Sojka, Family of Janet Weis, and the Public Library for Union County.
Grant funding for the season includes the Mid Atlantic Arts Foundation: ArtsCONNECT, Jazz Touring Network, Mid-Atlan­tic Tours, French-American Jazz Exchange, and Southern Exposure Performing Arts of Latin America programs, National Endowment for the Arts – Challenge America, and the Pennsylvania Council on the Arts.
A complete list of Weis Center sponsors can be found here.
TICKETS
The majority of Weis Center tickets range in price from $20 to $35 for adults, with discounts available for subscribers (5 or more events), senior citizens, college students, groups and youth.
Subscribers have priority seating until Friday, August 18 at 10 a.m.
Beginning on Friday, Aug. 18, at 10 a.m., non-subscribers may order single tickets for any Weis Center season performance online at Bucknell.edu/BoxOffice or by calling 570-577-1000.
Tickets will also be available in-person from several locations including the Weis Center lobby weekdays 10 a.m. to 4 p.m. and the CAP Center Box Office, located on the ground floor of the Elaine Langone Center, weekdays, 10 a.m. to 4 p.m.
For more information about the Weis Center for the Performing Arts, go to Bucknell.edu/WeisCenter or search for the Weis Center on Instagram, Facebook, Twitter or YouTube.