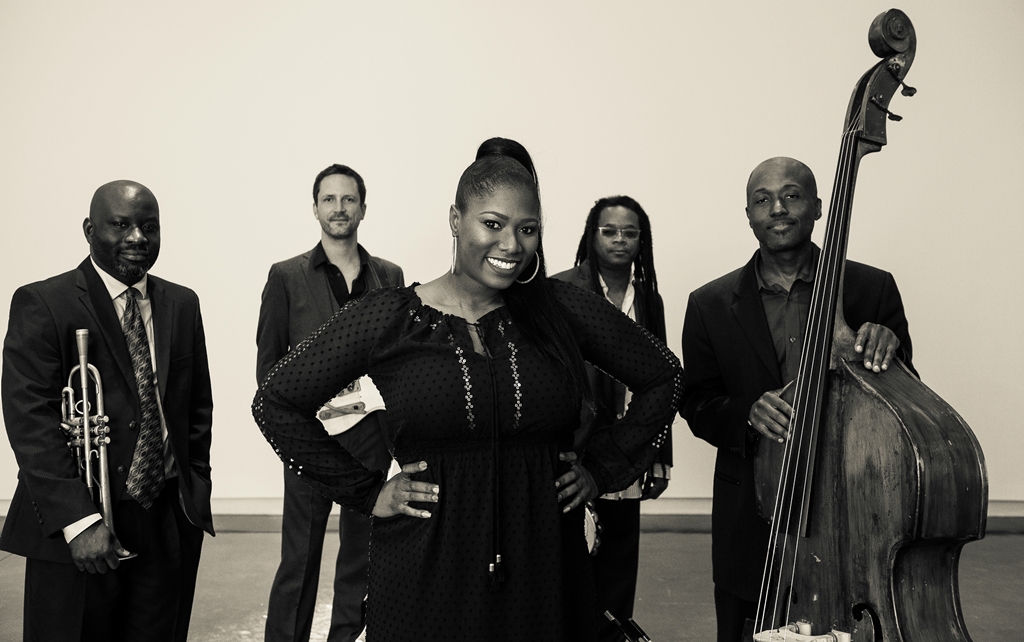 Sea Island Gullah music by Ranky Tanky will be featured on Thursday, September 7 at 6 p.m. outside on the Weis Center Plaza. The family-friendly performance is free and tickets are not required. The rain location is the Weis Center Atrium Lobby.

Patrons are encouraged to bring a lawn chair, blanket and picnic.
A free pre-performance lecture and demonstration with the artists will take place the same day from 5:15-5:45 p.m. in the Weis Center Atrium Lobby.
The performance is sponsored, in part, by the Bucknell Community Engagement Fund.
Gullah comes from the West African language and means a people blessed by God. Ranky Tanky, which takes its name for the Gullah phrase for "work it" or "get down," transforms the hymns, party anthems and children's songs of the islands into infectiously rocking numbers. In this spirit, the Charleston, S.C.-based quintet performs timeless music of Gullah culture born in the Sea Island region of the southeastern United States.
South Carolina natives Quentin Baxter, Kevin Hamilton, Charlton Singleton, and Clay Ross first came together in 1998, fresh out of University, to form a seminal Charleston jazz quartet. Now, united by years apart and a deeper understanding of home, these accomplished artists have come together again, joined by one of the low-country's most celebrated vocalists Quiana Parler, to revive a "Heartland of American Music" born in their own backyards.
Quiana Parler is a big-voiced, joyful singer; Charlton Singleton is a marvelous trumpeter, and Clay Ross stitches everything together with his introductions and unusual rhythm-guitar solos.
GlobalFest reviewed the group in Paste Magazine saying, "The biggest surprise of the evening, though, came not from Asia nor Africa. It came from South Carolina, where a quintet called Ranky Tanky has updated the Gullah tradition of the Georgia/Carolina sea islands with gospel vocals, jazz trumpet solos and an R&B rhythm section. Isolated on those islands, slaves developed their own language and music that remained more African than anything on the mainland, creating a culture like no other."
From playful game songs to ecstatic shouts, from heartbreaking spirituals to delicate lullabies, the musical roots of Charleston are "rank" and fertile ground from which these contemporary artists are grateful to have grown.
The next performance in the Weis Center's 2017-18 Season is a world music performance by Mariachi Flor de Toloache on Thursday, September 14 at 7:30 p.m. at the Weis Center. Tickets are $20 for adults, $16 for seniors 62+ and $10 for youth 18 and under.
For more information about the Weis Center for the Performing Arts, go to www.bucknell.edu/WeisCenter or search for the Weis Center on Instagram, Facebook, Twitter or YouTube.