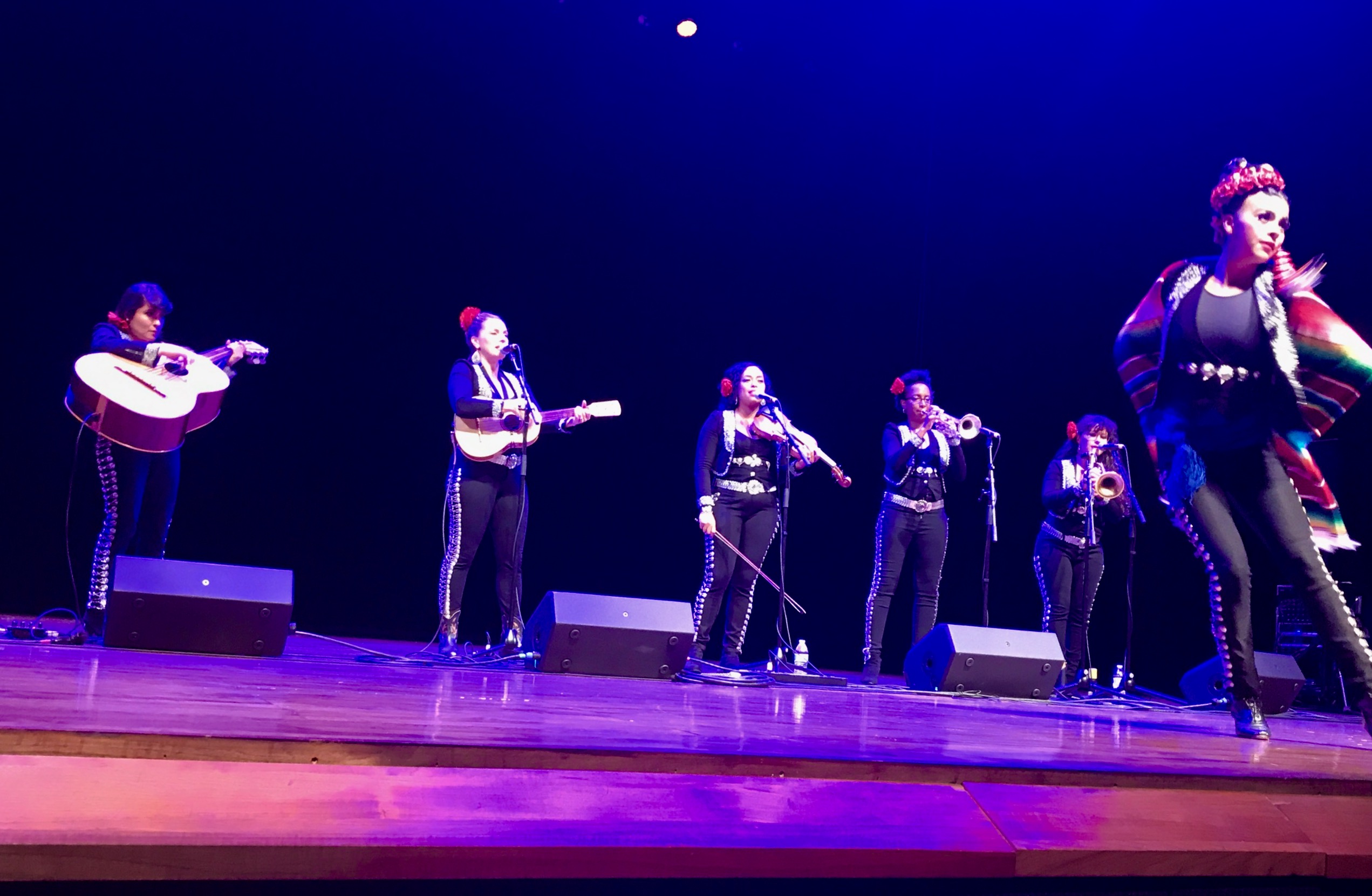 It was a memorable evening of colorful music and dancing as Latin Grammy nominees Mariachi Flor De Toloache captivated the Weis Center audience with their fresh and unique take on traditional Mexican Mariachi music. The five piece ensemble, along with a vibrant female dancer, took the stage with their instruments in traditional Mariachi garb to perform their very untraditional take on the music genre. The all-female group upend cultural and ethnic traditions in what can be considered a classically male-dominated style of music. All of the members pride themselves on their diverse cultural backgrounds and represent countries like Cuba, Dominican Republic, Mexico, and Colombia. This blend is very much reflected in their performance style as the music the women make Mariachi music incorporates elements of from the jazz, blues, classical, salsa, and even grunge-rock genres.
The group was incredibly engaging with the audience, telling interesting anecdotes behind the songs performed, and encouraging the room to partake in the performance by adding in their own "gritos," or audible bursts of emotion distinct to Mariachi music. Singer Shae Fiol described the cries as sounding like a combination of laughing while crying. After introducing a song by motivating the audience to dance and clap, the group even invited two excited little girls to show off their moves onstage for the remainder of the song, delighting the audience.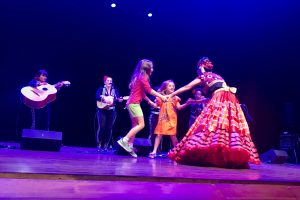 Other show highlights included a heartbreaking performance of Cuban diva La Lupe's "Pura Teatro" and a surprising wonderful take on Nirvana songs "Come as You Are" and "Smells Like Teen Spirit."
Mariachi Flor De Toloache will tour through the end of 2017.
The next performance in the Weis Center's 2017-18 Season will be Americana mountain music by Anna and Elizabeth with the Bucknell University Camerata and the BU Choir on Wednesday, October 4 at 7:30 p.m. at the Campus Theatre in downtown Lewisburg.
For more information about the Weis Center for the Performing Arts, go to Bucknell.edu/WeisCenter or search for the Weis Center on Instagram, Facebook, Twitter or YouTube.
~Caroline Clancy, Class of 2018