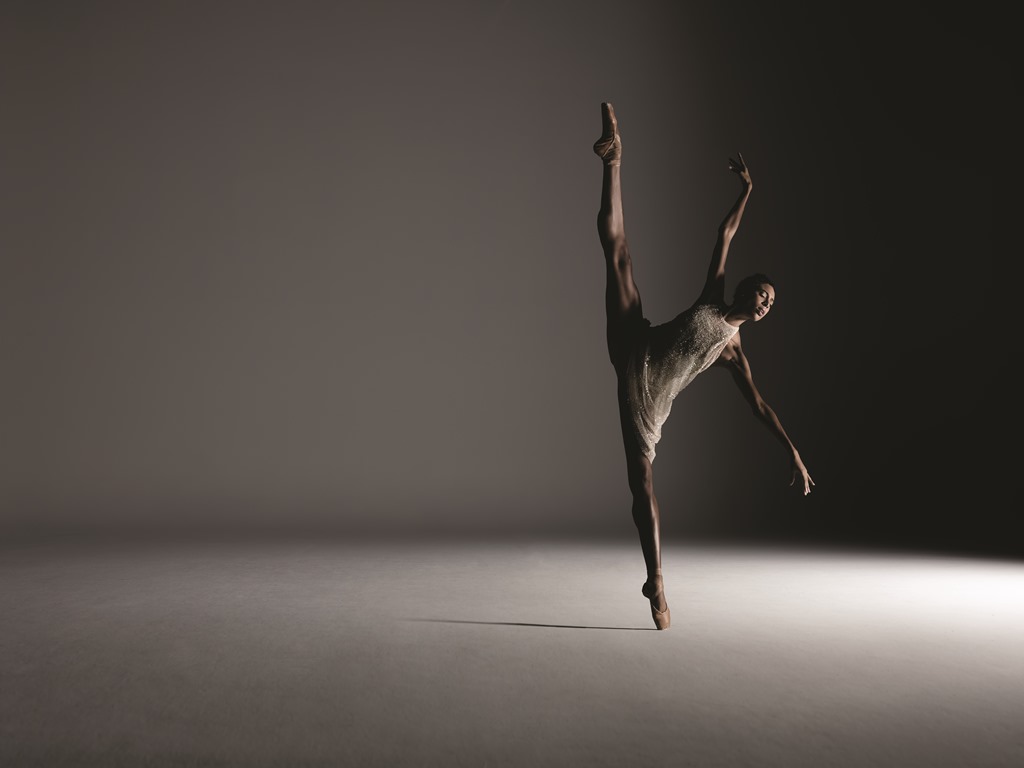 Alonzo King LINES Ballet will bring contemporary ballet to the stage on Thursday, October 12 at 7:30 p.m. at the Weis Center for the Performing Arts.
There will be a free pre-performance talk the same day as the performance at 1 p.m. in the Weis Center Atrium Lobby. The discussion will be facilitated by Atiya Stokes-Brown.
There will also be a free masterclass for advanced/intermediate local dance students on Friday, October 13 at 10 a.m. on the Weis Center stage. Dancers should come warmed-up and ready for a one hour class.
San Francisco's Alonzo King LINES Ballet leaps to uncharted heights with bold new dance innovations that break the mold of what ballet can be. LINES Ballet thrives on collaboration, pairing music from all over the globe with King's extraordinary dancers who have earned a fiercely devoted following. King's choreography dazzles audiences by digging into the mysteries of movement and bringing honesty and urgent spirituality to the stage.
While at the Weis Center they will perform Art Songs and Biophony.
Alonzo King LINES Ballet is a celebrated contemporary ballet company that has been guided since 1982 by the unique artistic vision of Alonzo King. Collaborating with noted composers, musicians, and visual artists from around the world, Alonzo King creates works that draw on a diverse set of deeply rooted cultural traditions, imbuing classical ballet with new expressive potential.
Alonzo King understands ballet as a science – founded on universal, geometric principles of energy and evolution – and continues to develop a new language of movement from its classical forms and techniques. Alonzo King's visionary choreography, brought to life by the extraordinary LINES Ballet dancers, is renowned for connecting audiences to a profound sense of shared humanity.
"Alonzo King is one of the few bona fide visionaries in the ballet world today, and we are fortunate to have him and his LINES Ballet in San Francisco," the San Francisco Chronicle proclaims.
LINES Ballet has been featured at venues such as the Venice Biennale, Monaco Dance Forum, Maison de la Dance, the Edinburgh International Festival, Montpellier Danse, the Wolfsburg Festival, the Holland Dance Festival, and most recently Théâtre National de Chaillot in Paris.
Tickets – Special Coupon for Youth Dancers
Tickets for the performance are $30 for adults, $24 for seniors 62+, $20 for youth 18 and under, $20 for Bucknell employees and retirees (limit 2), $10 for Bucknell students (limit 2), and $20 for non-Bucknell college students (limit 2). Tickets can be purchased online at Bucknell.edu/BoxOffice or by calling 570-577-1000.
There is a special $5 off coupon code for local youth taking dance classes. This is an online-only rate. Go to Bucknell.edu/BoxOffice, then select Weis Center, then Alonzo King. Use promo code ARTSONGS (one word) at checkout. Discount applies to youth dancer and accompanying adult(s).
Tickets are also available in person from several locations including the Weis Center lobby (weekdays 10 a.m. to 4 p.m.) and the CAP Center Box Office, located on the ground floor of the Elaine Langone Center (weekdays 10 a.m. to 4 p.m.).
For more information about this performance or the masterclass, contact Lisa Leighton, marketing and outreach director, at 570-577-3727 or by e-mail at lisa.leighton@bucknell.edu.
The next performance in the Weis Center's 2017-18 Season is a bluegrass performance by Del McCoury Band on Saturday, October 14 at 7:30 p.m. at the Weis Center as part of a day-long celebration of Martin Guitars (C. F. Martin & Co.). Full schedule at Bucknell.edu/MartinGuitarDay
For more information about the Weis Center for the Performing Arts, go to Bucknell.edu/WeisCenter or search for the Weis Center on Instagram, Facebook, Twitter or YouTube.