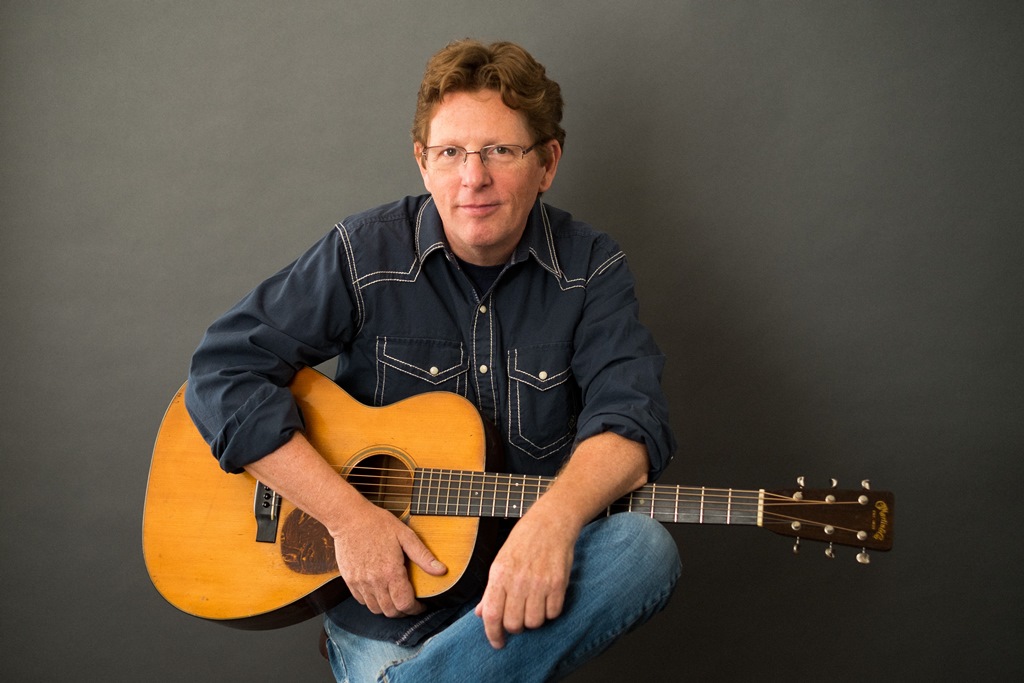 Grammy award-winning singer-songwriter and multi-instrumentalist Tim O'Brien and his Band will bring Americana/bluegrass music to the stage on Saturday, October 21 at 7:30 p.m. at the Weis Center for the Performing Arts.
Tim O'Brien grew up singing in church and in school and after seeing Doc Watson on TV became a lifelong devotee of old time and bluegrass music. Tim first toured nationally in the 1980s with Colorado bluegrass band Hot Rize. Kathy Mattea scored a country hit with his song Walk the Way the Wind Blows in 1986 and soon more artists like Nickel Creek and Garth Brooks covered his songs.
Over the years, Tim has released 15 solo CDs, as well as collaborations with his sister Mollie O'Brien, songwriter Darrell Scott, and noted old time musician Dirk Powell.
He's performed or recorded with Steve Earle, Mark Knopfler, Bill Frisell, and Steve Martin, and produced records for Yonder Mountain Stringband, David Bromberg, and Canada's Old Man Luedecke.
He has recorded and performed with The Chieftains, Joan Baez, Dierks Bentley, Bill Frisell, and the Wheeling Symphony Orchestra. He contributed to the movie soundtrack of "O Brother, Where Art Thou?" as well as those of "Cold Mountain", and "The Blob".
Tim toured and recorded with Steve Earle's Bluegrass Dukes in the early 2000s, and with Mark Knopfler in 2009 and 2010. Other recent collaborations include another CD with Darrell Scott, a track with Steve Martin, a family band set of Roger Miller songs, and the reunited Hot Rize's "When I'm Free". A collaboration with Jerry Douglas, Shawn Camp and others won a Grammy as well as IBMA's Record of the Year in 2015.
He is a former president of the International Bluegrass Music Association, and currently serves on the board of the West Virginia Music Hall of Fame. O'Brien formed his own record label, Howdy Skies Records, in 1999, and in 2015 launched the digital download label Short Order Sessions (SOS) with his partner Jan Fabricius.
Tim's latest release, 2017's Where the River Meets the Road, is O'Brien's 16th solo recording. Focusing on the music of his native West Virginia, it features songs by Billy Edd Wheeler, Bill Withers, Hazel Dickens, and two O'Brien originals, as well as traditional material by the Lilly Brothers, the Lonesome Pine Fiddlers, and Doc Williams. Guests include Stuart Duncan, Kathy Mattea, Chris Stapleton, Bryan Sutton, and Jan Fabricius.
O'Brien's shows feature guitar, fiddle, and banjo, along with his engaging vocals and harmony from Jan Fabricius. Expect a range of original compositions and traditional arrangements from his many discs, mixed with stories and Tim's self-deprecating humor.
Tickets for the performance are $25 for adults, $20 for seniors 62+, $15 for youth 18 and under, $15 for Bucknell employees and retirees (limit 2), $10 for Bucknell students (limit 2), and $15 for non-Bucknell college students (limit 2). Tickets can be purchased online at Bucknell.edu/BoxOffice or by calling 570-577-1000.
Please note that tickets are available in the main auditorium only; the balcony will be closed.
Tickets are also available in person from several locations including the Weis Center lobby (weekdays 10 a.m. to 4 p.m.) and the CAP Center Box Office, located on the ground floor of the Elaine Langone Center (weekdays 10 a.m. to 4 p.m.).
For more information about this performance contact Lisa Leighton, marketing and outreach director, at 570-577-3727 or by e-mail at lisa.leighton@bucknell.edu.
The next performance in the Weis Center's 2017-18 Season is a free jazz/world music vocal performance by Somi on Wednesday, October 25 at 7:30 p.m. in the Weis Center Atrium Lobby.
For more information about the Weis Center for the Performing Arts, go to Bucknell.edu/WeisCenter or search for the Weis Center on Instagram, Facebook, Twitter or YouTube.