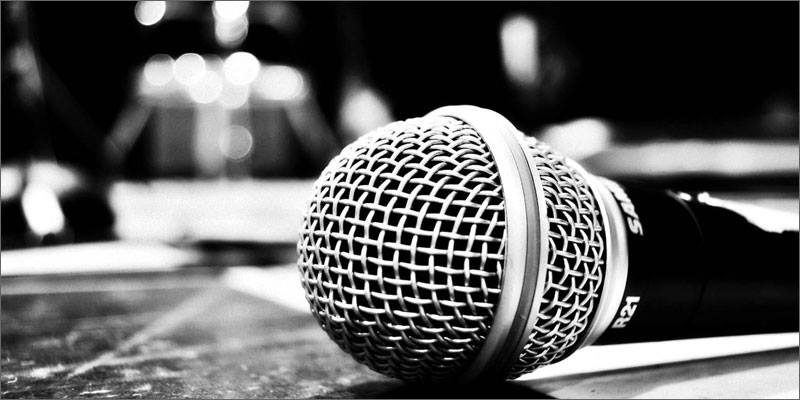 The future of hip hop music will be discussed by several emerging artists on Monday, November 13 at 7 p.m. in the Weis Center Atrium Lobby. Hip Hop Happening is free and tickets are not required.
The event will include a panel discussion with four emerging hip hop artists who are carving out careers for themselves: Amos Lachman, J Pope and two Bucknell University students Mansa K and Amarachi Ekekwe.  The discussion will be followed by short, 20 minute sets by each of the participating artists.
The evening will be moderated by NYC-based hip-hop new media journalist Manny Faces.
Introductions and MC for the evening will be Caleb Krohn, Bison Records.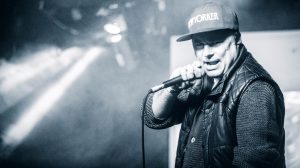 Manny Faces, Moderator
Manny is Founder and Executive Director of The Center or Hip-Hop Advocacy and founder and editor-in-chief of Birthplace Magazine, an online entertainment and lifestyle publication focusing on hip hop music and culture in the NYC-area. He is also creator/host of The NY Hip Hop Report, a live podcast/video show, originally launched in 2012.  In 2017, Manny was recruited to produce News Beat, a groundbreaking podcast series that melds investigative journalism, expert interviews, music and original lyrics by hip-hop artists. Manny, who is also an accomplished DJ, producer/remixer, podcaster and radio/podcast/Q&A/event host, is an outspoken advocate for hip hop music and culture, and has lectured, conducted workshops and participated in panel discussions at universities, organizations, conferences and festivals throughout the world.
Panelists: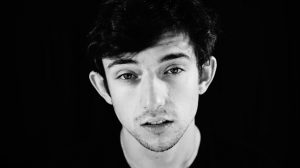 Amos Lachman
Amos Lachman is a rapper and producer from Eugene, Oregon, currently based in Los Angeles. The son of two professors and a graduate of the University of Oregon, Amos laces his playful, technical bars with left-field references from the worlds of pop culture and academia. AntiSoCal (EP), Amos's self-produced debut, documents his recent transition to L.A. with lyrics both light and introspective, painting a picture of a laid-back lifestyle with a determined edge. Claiming influences that span genres and eras, from Death Cab to Death Row, Amos brings a unique voice and fiery stage presence that win over audiences in any situation.  For his single "Snap" Lachman partnered with friends and filmmakers Alec Richker & Anthony Lucido for the video, which was captured exclusively using SnapChat on an iPhone 7.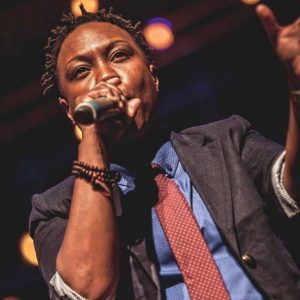 J Pope
J Pope and the HearNow are a musical collective from Baltimore City who play their own brand of Soul and Hip Hop. They are: Jasmine Pope (vocals), Jacob Kohlhas (guitar), Dan Samuels (drums), Andrew Freed (bass), Gabriel Pickus (percussion), Daniel Wallace (saxophone). Baltimore Magazine described the band as a "funk-infused group that captivates crowds with its call-to-action lyrics and soulful sound" and as "one of Baltimore's best kept musical secrets". The HearNow's latest album, Soul Searching, was released in June or 2017. In July of 2017 the band was featured in Weathervane Music's (Philadelphia based non-profit) "Shaking Through" series. Collectively the band is made up of teachers, healers, community organizers and activists.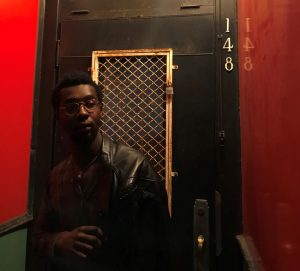 Mansa K
Kwaku Amponsah (Mansa K) is a Bucknell University junior and an artist from Worcester, Massachusetts. Mansa K introduced himself in September 2017 with his debut mixtape, Past Due. While attending Bucknell University, Mansa has kept listeners attentive following his tape, collaborating with first year student Yung Miles to create his recent hit, "All I Ever Wanted". He can be found on Instagram (mansa_kwaku) and his music can be found on Apple Music, Spotify and SoundCloud.
Amarachi Ekekwe
Amarachi Ekekwe is a Bucknell University senior and an artist from Prince George's County, Maryland, who is trying to stray away the normal stereotypes of hip-hop. She uses her music to send messages and inspire others to advocate for change. Go on a journey with her, and listen to what she has to say.
For more information about this free event contact Lisa Leighton, marketing and outreach director, at 570-577-3727 or by e-mail at lisa.leighton@bucknell.edu.
For more information about the Weis Center for the Performing Arts, go to www.bucknell.edu/WeisCenter or search for the Weis Center on Instagram, Facebook, Twitter or YouTube.