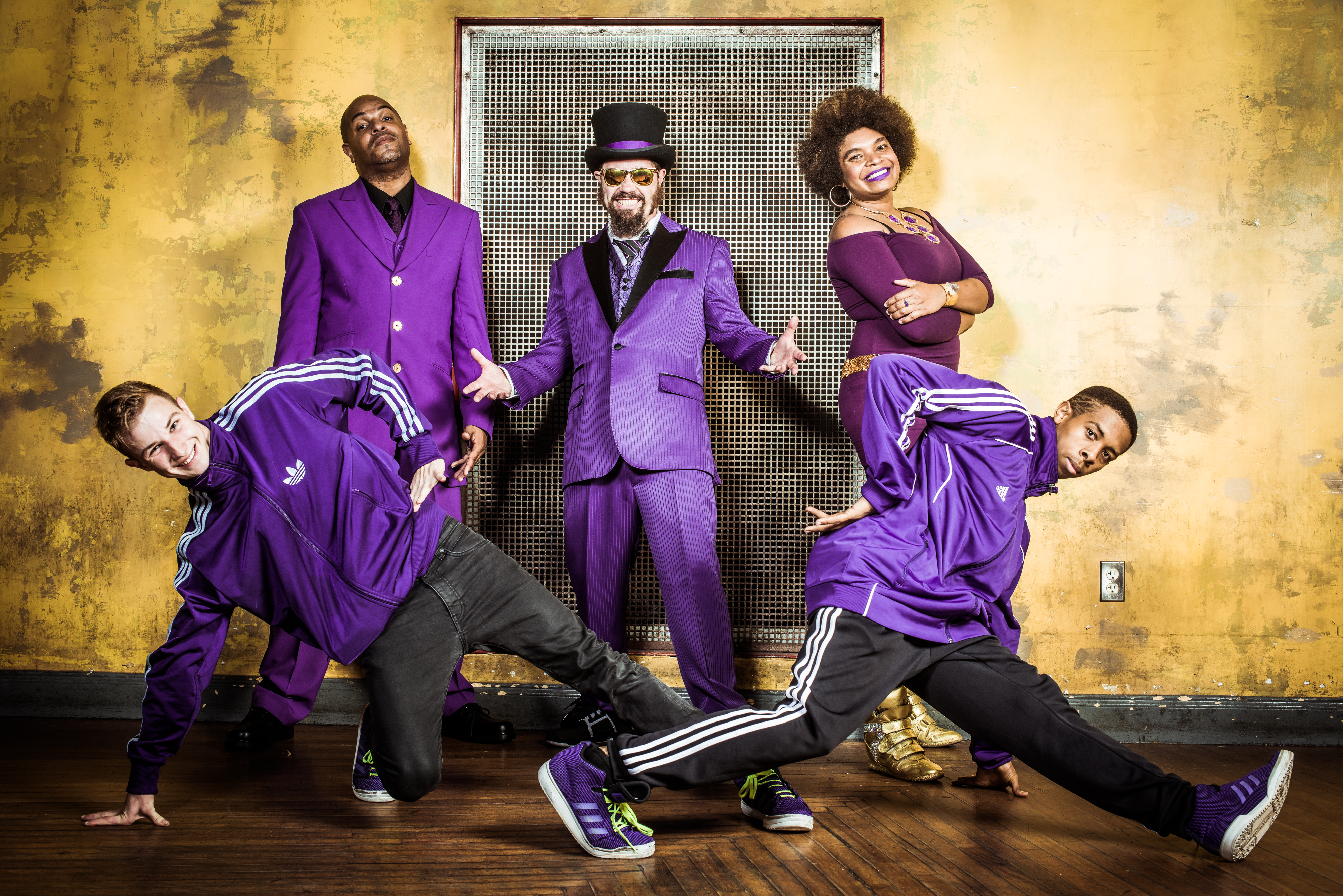 Secret Agent 23 Skidoo will bring their unique kid-friendly hip-hop to the Weis Center for the Performing Arts on Tuesday, December 5 at 7 p.m. The performance is free and tickets are not required.
The Family Discovery performance is suggested for all ages and has a run time of 60 minutes, without an intermission.
Attendees are asked to bring a canned food item, which will be distributed to local families in need during the holiday season.
Bucknell University acknowledges with gratitude generous funding from the family of Janet C. Weis which makes this performance possible.
More Fraggles than Wiggles, more Soul Train than Thomas the Train, Secret Agent 23 Skidoo is equal parts Dr. Seuss and Dr. Dre. This Grammy-winning artist combines the excitement of hip-hop with the magical world of childhood. With sophisticated instrumental funk and positive, witty wordplay, he has earned a loyal national following.
His latest album, Infinity Plus One, took home the Grammy Award for Best Children's Album of the Year. Infinity Plus One takes kids into outer space with "Glimmer," about a moth who flies to the moon, and "Tastes Like Space," an exploration of the intergalactic destiny of Carl Sagan's famous Voyager Gold Record.
Secret Agent 23 Skidoo received a Grammy nomination in 2015 for The Perfect Quirk, a classic hip-hop album spiced with Motown, reggae, club thump, blues and the occasional pirate shanty.
The music will satisfy both a 3-year-old and a 13-year-old, and still get the thumbs-up from a 30-year-old rap aficionado. Secret Agent 23 Skidoo brings together families and hip-hop without compromising either one.
For more information about this free performance contact Lisa Leighton, marketing and outreach director, at 570-577-3727 or by e-mail at lisa.leighton@bucknell.edu.
For more information about the Weis Center for the Performing Arts, go to www.bucknell.edu/WeisCenter or search for the Weis Center on Instagram, Facebook, Twitter or YouTube.