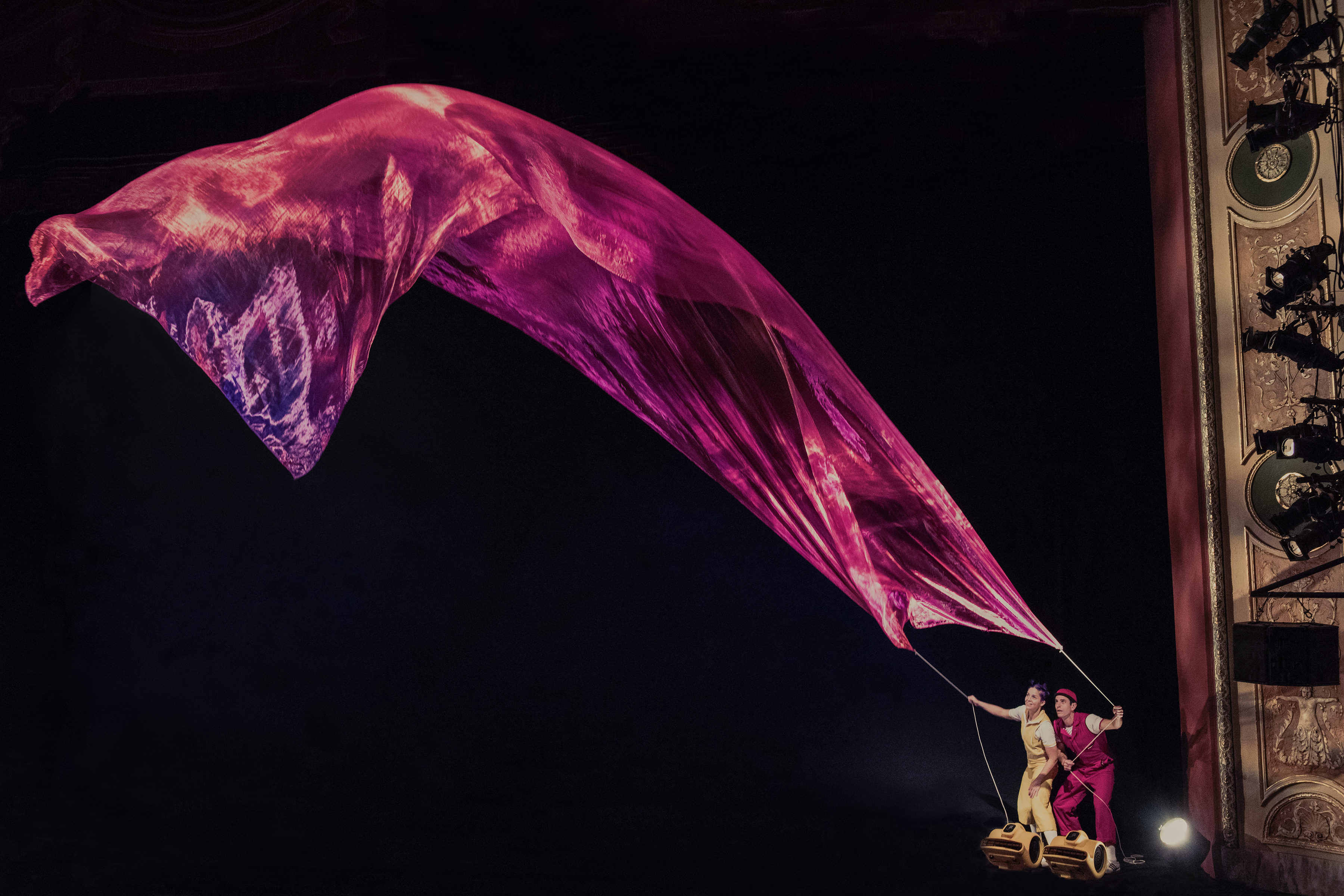 Air Play, a whimsical contemporary cirque performance, will float into the Weis Center for the Performing Arts on Saturday, March 24 at 7:30 p.m.
The Family Discovery performance is suggested for ages 5 and older. The run time is 60 minutes, without an intermission.
Ride the wind and dream with Air Play, a modern spectacle that brings to life the very air we breathe. Flying umbrellas, larger-than-life balloons, giant kites floating over the audience and the biggest snow globe you've ever seen will make you gasp in wonder and laugh until it hurts.
Air Play is a circus-style adventure of two siblings journeying through a surreal land of air, transforming the ordinary into objects of uncommon beauty.
Fabrics dance in the wind, balloons have a mind of their own, confetti turns into the night sky and an enormous canopy of hovering silk forever alters the siblings' future.
Please be advised that the performance includes strobe lights and latex balloons are released into the audience.
Tickets for the performance are $25 for adults, $20 for seniors 62+, $15 for youth 18 and under, $15 for Bucknell employees and retirees (limit 2), $10 for Bucknell students (limit 2), and $15 for non-Bucknell college students (limit 2). Tickets can be purchased online at Bucknell.edu/BoxOffice or by calling 570-577-1000.
Please note that tickets are available in the main auditorium only; the balcony will be closed.
Tickets are also available in person from several locations including the Weis Center lobby (weekdays 10 a.m. to 4 p.m.) and the CAP Center Box Office, located on the ground floor of the Elaine Langone Center (weekdays 10 a.m. to 4 p.m.).
For more information about the Weis Center for the Performing Arts, go to Bucknell.edu/WeisCenter or search for the Weis Center on Instagram, Facebook, Twitter or YouTube.