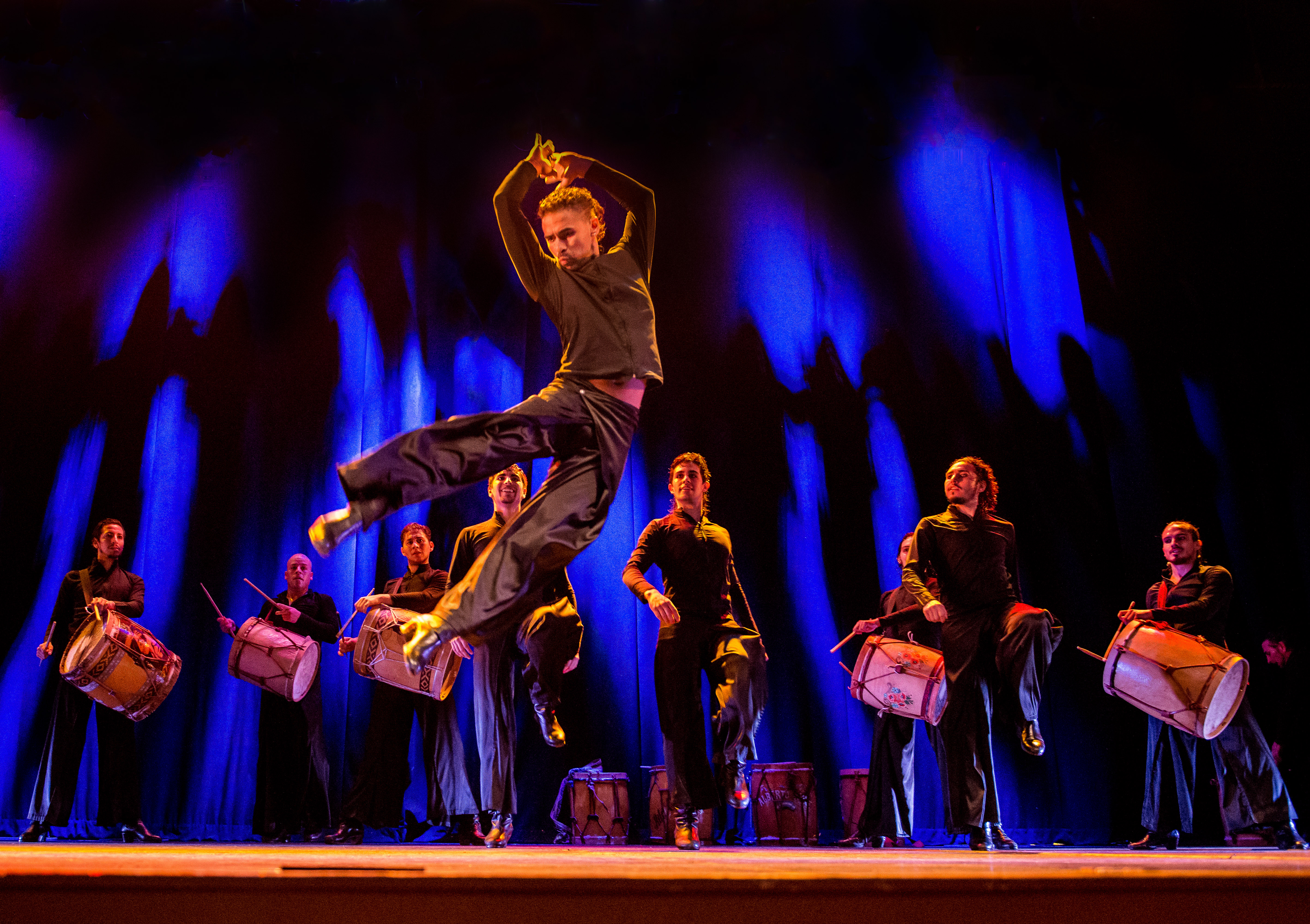 Che Malambo, a world music and dance ensemble from Argentina, will perform on Tuesday, March 20 at 7:30 p.m. at the Weis Center for the Performing Arts.
There will be a free pre-performance talk with the artists on the same day as the performance from 1-2 p.m. in the Weis Center Atrium Lobby.
Che Malambo excites audiences through precise footwork and rhythmic stomping, drumming of the bombos, and singing and whirling boleadoras – lassos with stones on the end.
The performance is sponsored, in part, by Karl Voss and Chanin Wendling family.
Presenting a thrilling, percussive dance and music spectacle, the all-male group's work celebrates gaucho, the unique South American cowboy tradition.
This powerhouse of 14 gauchos is directed by French choreographer and former ballet dancer, Gilles Brinas. Che Malambo brings fiery malambo traditions to the contemporary stage for an exhilarating and entertaining show that is perfect for the entire family.
Danced solely by men, malambo began in the 17th century as competitive duels that would challenge skills of agility, strength and dexterity. Zapateo, the fast-paced footwork, is inspired by the rhythm of galloping horses in their native Argentina.
The Boston Globe says, "The men dance with a power and passion that builds into a kind of ecstasy, after teasing us with their fierce solemnity."
Tickets for the performance are $25 for adults, $20 for seniors 62+, $15 for youth 18 and under, $15 for Bucknell employees and retirees (limit 2), $10 for Bucknell students (limit 2), and $15 for non-Bucknell college students (limit 2). Tickets can be purchased online at Bucknell.edu/BoxOffice or by calling 570-577-1000.
Please note that tickets are available in the main auditorium only; the balcony will be closed.
Tickets are also available in person from several locations including the Weis Center lobby (weekdays 10 a.m. to 4 p.m.) and the CAP Center Box Office, located on the ground floor of the Elaine Langone Center (weekdays 10 a.m. to 4 p.m.).
For more information about the Weis Center for the Performing Arts, go to Bucknell.edu/WeisCenter or search for the Weis Center on Instagram, Facebook, Twitter or YouTube.