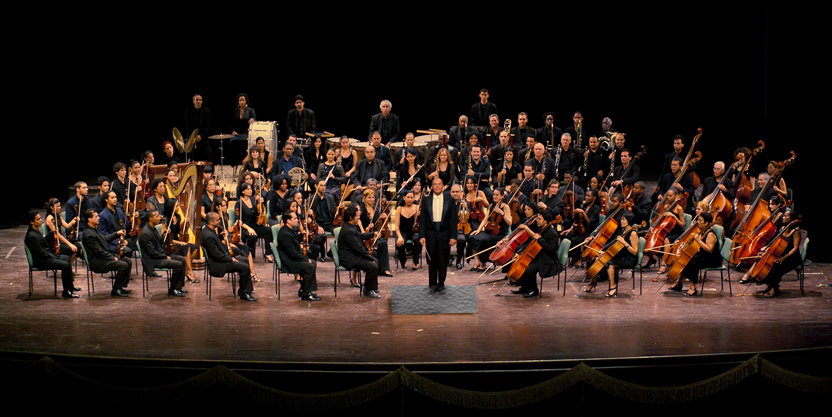 Classical music is a Weis Center specialty. Our architecturally striking and acoustically excellent performance hall suits the intricacies of the genre very well and the Weis Center was able to showcase this the evening of March 22 with the National Symphony Orchestra of Cuba. The performance featured Yekwon Sunwoo, renown South Korean pianist and gold medalist of the 15th Van Cliburn International Piano Competition. Sunwoo also graduated from Philadelphia's Curtis Institute of Music and, interestingly enough, performed in the Atrium Lobby of the Weis Center back in 2014.
The National Symphony Orchestra of Cuba is one of the oldest and established musical institutions in its country; their Weis Center performance was led by Maestro Enrique Pérez Mesa. Mesa took his orchestra through the ever-iconic Tchaiko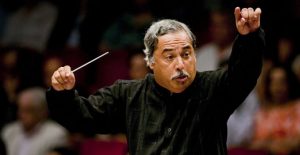 vsky's 1812 Overture and Tres Pequeños Poemas (Three Poems) before Sunwoo joined the stage for Piano Concerto/Rachmaninoff Rhapsody. Sunwoo's commanding of the piano was enrapturing from start to finish. His speed and precision over the instrument continued through the entire piece and was matched with the gracefulness of the Orchestra behind him. It was truly a musically artistic sight to be seen. The evening finished with a second act consisting of De Falla's Three Cornered Hat and Beethoven's Symphony No. 7.
The Orchestra has toured extensively throughout the United States, Russia, Poland, and Spain to name a few (of many). The group delivered their varied musical repertoire that not only includes familiar symphonies from Beethoven and Tchaikovsky but pieces that highlight the Orchestra's Latin roots including 20th century Afro-Cuban composer Amadeo Roldán's Tres Pequeños Poemas and Spanish composer Manual de Falla's ballet The Three Cornered Hat.
The next performance in the Weis Center 30th Anniversary 2017-18 Season will continue to showcase world music and dance with Hālau Hula Ka No'eau, traditional hula dance. The performance will take place in the Weis Center on Thursday, April 5 at 7:30 p.m.
For more information about the Weis Center for the Performing Arts, go to Bucknell.edu/WeisCenter or search for the Weis Center on Instagram, Facebook, Twitter or YouTube.
~Caroline Clancy, Class of 2018