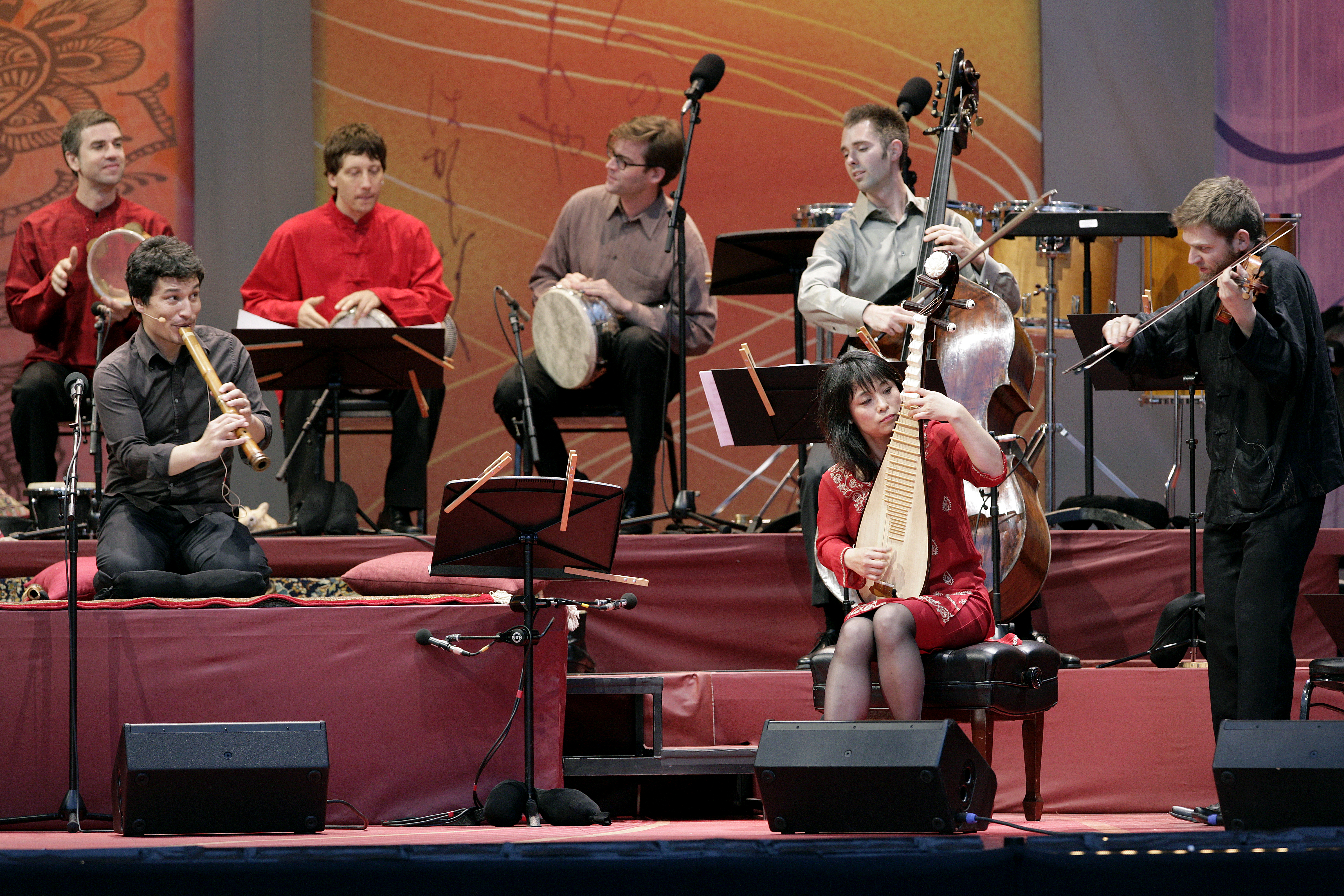 Silkroad Ensemble, featuring musicians and composers from more than 20 countries, will perform on Saturday, April 14 at 7:30 p.m. at the Weis Center for the Performing Arts.
There will be a free pre-performance talk immediately before the performance from 6:45-7:15 p.m. in the Weis Center Atrium Lobby.
The Silkroad Ensemble creates music that engages difference, sparking radical cultural collaboration and passion-driven learning to build a more hopeful world.
Founded by cellist Yo-Yo Ma, the group has been called "vibrant and virtuosic" by the Wall Street Journal, "one of the 21st century's great ensembles" by the Vancouver Sun, and a "roving musical laboratory without walls" by the Boston Globe.
The performance is sponsored, in part, by Gary and Sandy Sojka.
Silkroad musicians appear in many configurations and settings, from intimate groups of two and three in museum galleries to rousing complements of eighteen in concert halls, public squares, and amphitheaters. Off the stage, they lead professional development and musician training workshops, create residency programs in schools, museums, and communities, and experiment with new media and genres to share Silkroad's approach to radical cultural collaboration.
Silkroad musicians and composers hail from more than 20 countries, drawing on a rich tapestry of traditions to create a new musical language — a uniquely engaging and accessible encounter between the foreign and the familiar that reflects our many-layered contemporary identities.
As the Los Angeles Times has said, Silkroad's "vision of international cooperation is not what we read in our daily news reports. Theirs is the better world available if we, like these extraordinary musicians, agree to make it one."
The Silkroad Ensemble has performed in more than 100 cities in over 30 countries and recorded seven albums; its 2016 release, Sing Me Home, won the Grammy Award for Best World Music Album. The Music of Strangers, a documentary about the Ensemble directed by the Academy Award-winning filmmaker Morgan Neville, premiered at the Toronto International Film Festival in 2015 and was released worldwide in 2016.
Tickets for the performance are $30 for adults, $24 for seniors 62+, $20 for youth 18 and under, $20 for Bucknell employees and retirees (limit 2), $10 for Bucknell students (limit 2), and $20 for non-Bucknell college students (limit 2). Tickets can be purchased online at Bucknell.edu/BoxOffice or by calling 570-577-1000.
Please note that tickets are available in the main auditorium only; the balcony will be closed.
Tickets are also available in person from several locations including the Weis Center lobby (weekdays 10 a.m. to 4 p.m.) and the CAP Center Box Office, located on the ground floor of the Elaine Langone Center (weekdays 10 a.m. to 4 p.m.).
For more information about the Weis Center for the Performing Arts, go to www.bucknell.edu/WeisCenter or search for the Weis Center on Instagram, Facebook, Twitter or YouTube.