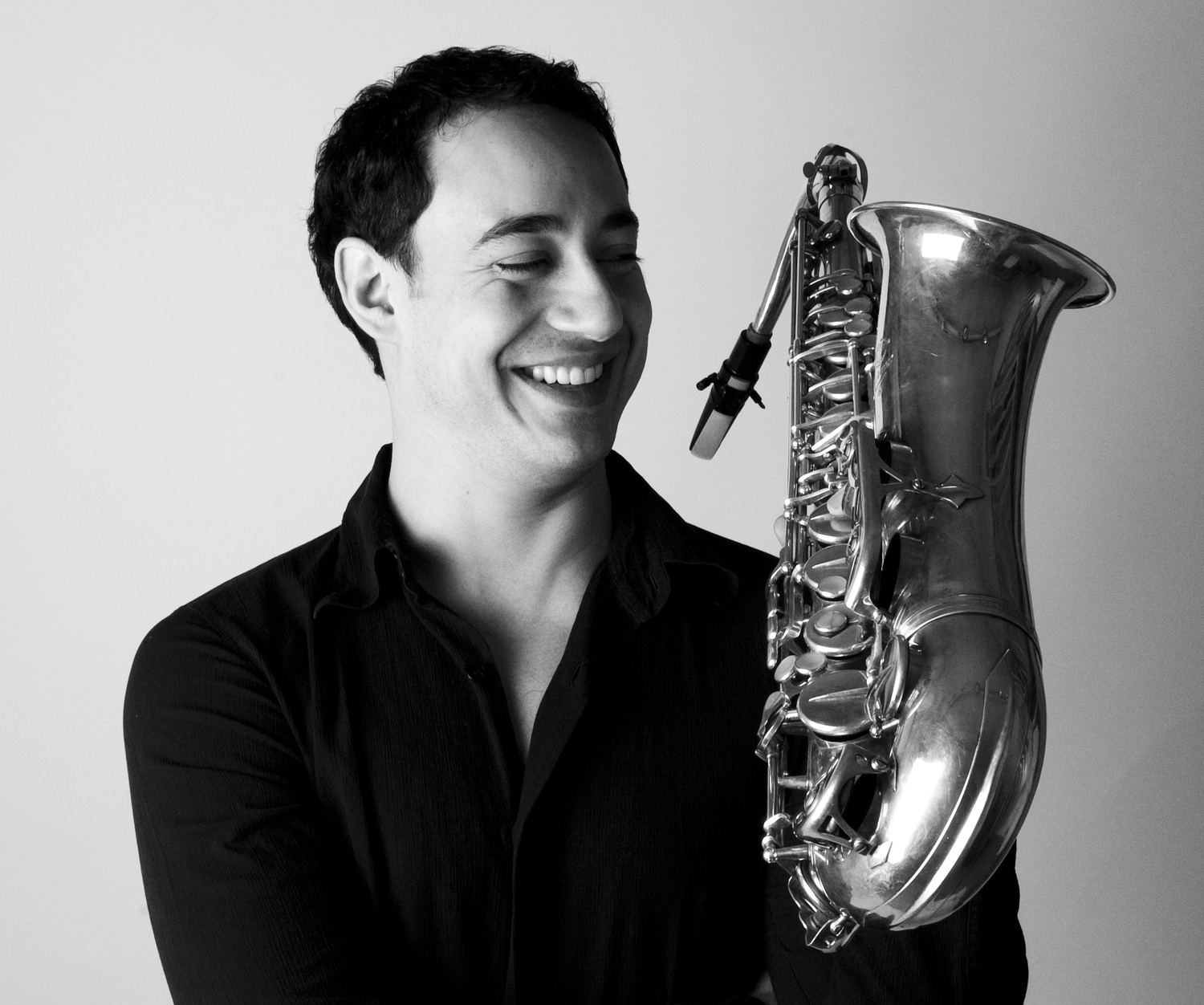 World music from Tunisia will be featured in a performance called "Suite for Abu Sadiya" on Wednesday, April 18 at 7:30 p.m. in the Weis Center Atrium Lobby. The performance is free and tickets are not required.
In this musical take on a North African myth, Brooklyn-based, French-Tunisian saxophonist Yacine Boulares and French cellist Vincent Segal will present an original suite of variations re-imagining the Tunisian healing trance music — Stambeli — for their trio with American drummer Nasheet Waits.
Their original compositions form a series of variations on the legend of Abu Sadiya. In his wandering search for his enslaved daughter, Abu Sadiya danced and sang his sorrow in the streets of Tunis, becoming the first musician of Stambeli and personifying the collective memory of Sub-Saharan slaves in Tunisia.
Abu Sadiya is almost a narrative sequel, passing through uprooting, despair, death, transformation – along the lines of the great works of Duke Ellington or Charles Mingus. But Yacine Boularès makes sure that the limit between improvisation and composed music is not always distinct. And the trio never forgets Stambeli, the spiritual matrix of this project, and trance music, all the while interlacing questions about identity.
This engagement of Suite for Abu Sadiya is made possible through the French-American Jazz Exchange Tours program of Mid Atlantic Arts Foundation with support from National Endowment for the Arts.
For more information about the Weis Center for the Performing Arts, go to www.bucknell.edu/WeisCenter or search for the Weis Center on Instagram, Facebook, Twitter or YouTube.