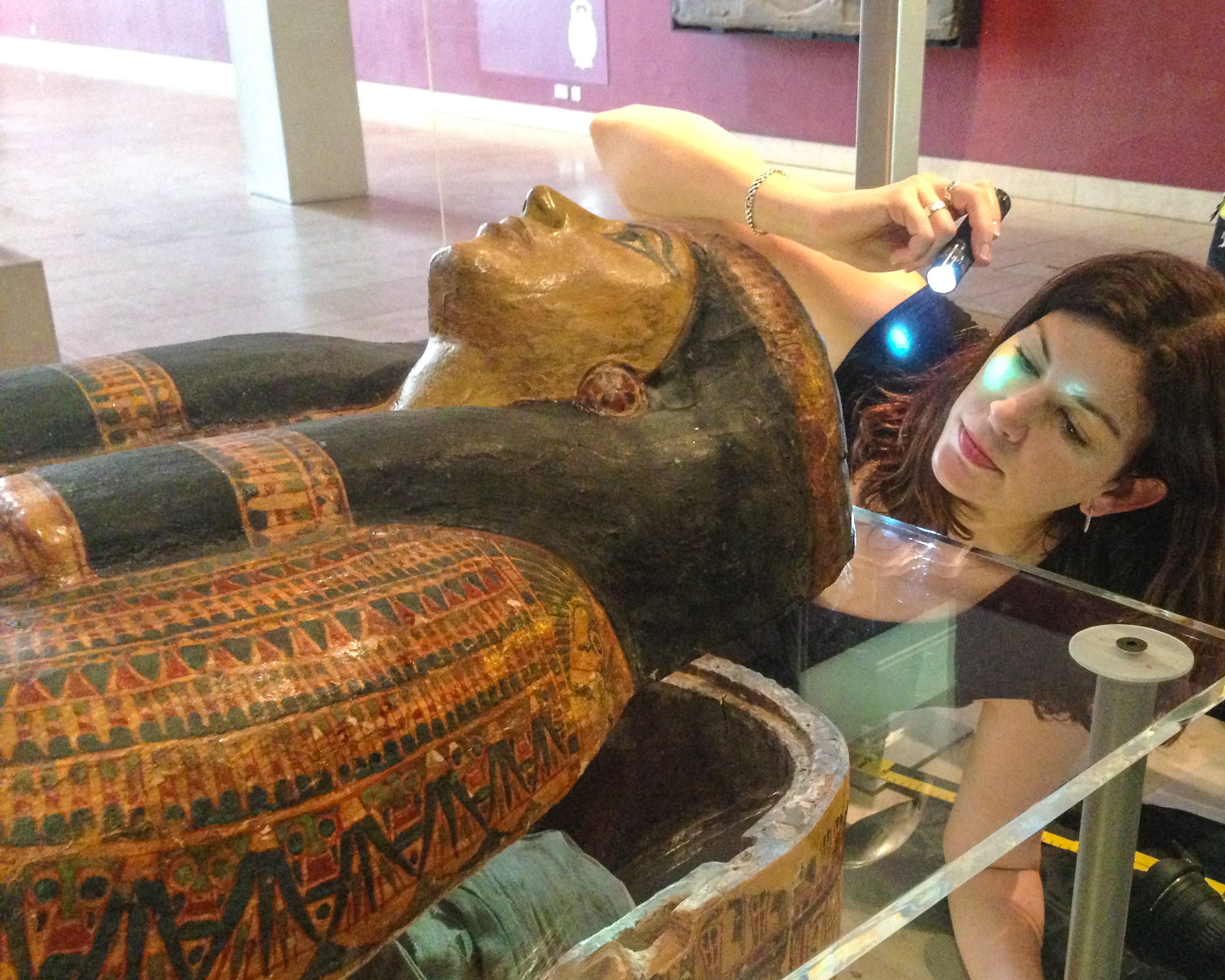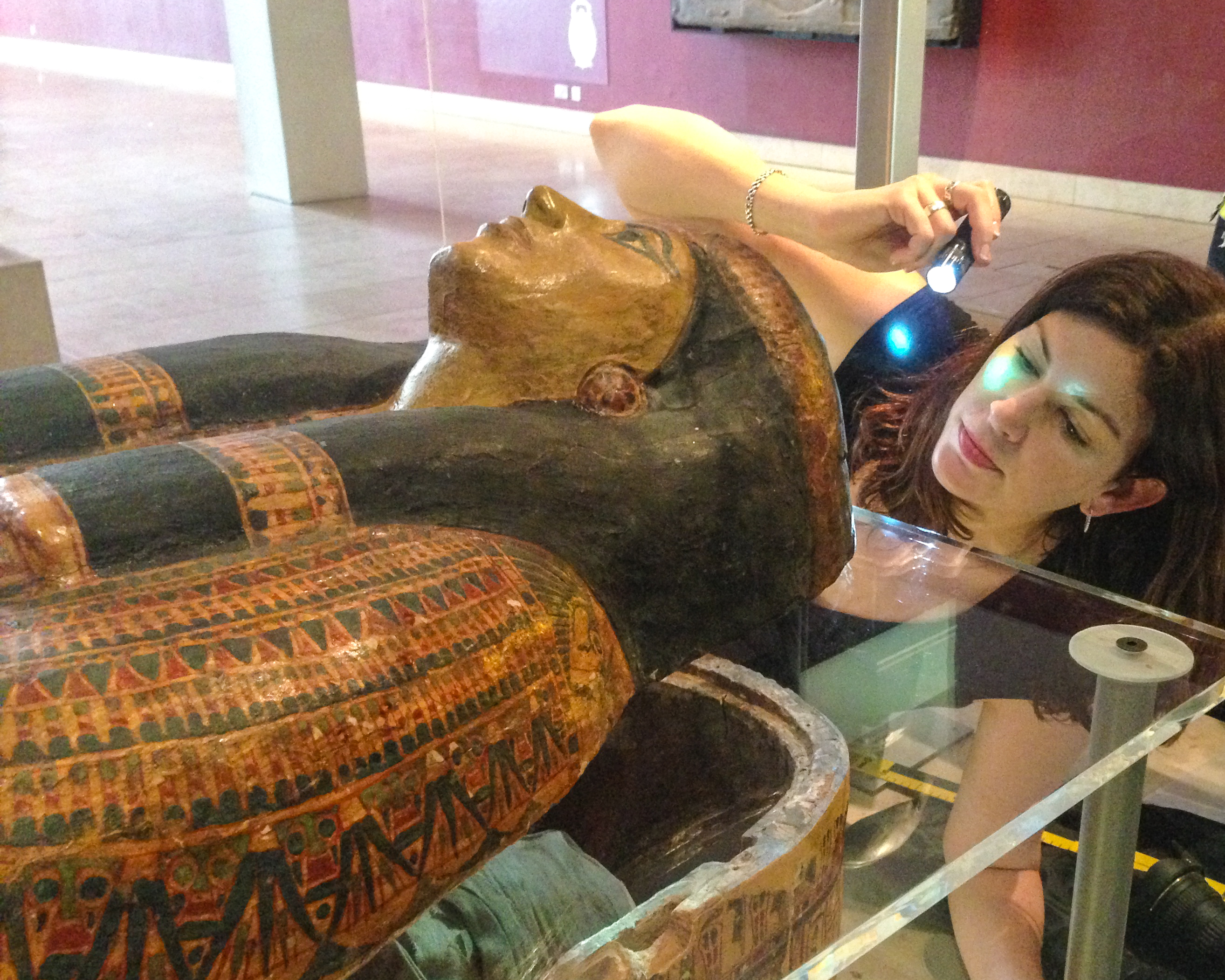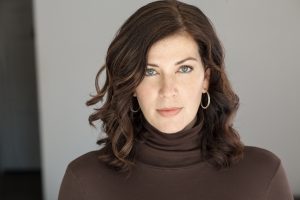 Dr. Kathlyn (Kara) Cooney, National Geographic author and professor of Egyptian art and architecture at UCLA, will present "When Women Ruled the World" on Thursday, August 30 at 7:30 p.m. at the Weis Center. There will be a meet-and-greet with Dr. Cooney in the Weis Center Atrium following her presentation.
Dr. Cooney explores the reigns of powerful ancient queens to illuminate a time when women ruled the world.  Often neglected in the history books, these strong female leaders were considered exceptions to the rule, but their power and influence is undeniable.
Cleopatra used her sexuality – and her money – to build alliances with warlords of the Roman empire. Neferusobek was the first woman to definitively take the title of King. Nefertiti is known more for her beauty than for bringing a fractured Egypt together. What can we learn from how these women ruled? Dr. Cooney shares some illuminating answers.
Dr. Cooney is a professor of Egyptian Art and Architecture at UCLA. Specializing in craft production, coffin studies, and economies in the ancient world, Cooney received her PhD in Egyptology from Johns Hopkins University. In 2005, she was co-curator of Tutankhamun and the Golden Age of the Pharaohs at the Los Angeles County Museum of Art. Cooney produced a comparative archaeology television series, entitled Out of Egypt, which aired in 2009 on the Discovery Channel and is available online via Netflix and Amazon.
The Woman Who Would Be King: Hatshepsut's Rise to Power in Ancient Egypt, Cooney's first trade book, was released in 2014 and benefits from her expert perspective on Egypt's ancient history to craft an illuminating biography of its least well-known female king. As an archaeologist who spent years at various excavations in Egypt, Cooney draws from the latest field research to fill in the gaps in the historical record of Hatshepsut. Her forthcoming book, When Women Ruled the World, will be published in 2018 by National Geographic Press and explores the reigns of six powerful ancient Egyptian queens and how they changed our perceptions of power.
Cooney's current research in coffin reuse, primarily focusing on the 19th and 21st Dynasties, is ongoing. Her research investigates the socioeconomic and political turmoil that have plagued the period, ultimately affecting funerary and burial practices in ancient Egypt. This project has taken her around the world over the span of five to six years to study and document nearly 300 coffins in collections, including those in Cairo, London, Paris, Berlin, and Vatican City.
National Geographic Live in Lewisburg, PA is sponsored, in part, by Gary and Sandy Sojka and PPL.
National Geographic Live is the live events division of National Geographic. With a broad roster of talent including renowned photographers, scientists, authors, filmmakers and adventurers, National Geographic Live's critically acclaimed programs have connected with audiences worldwide for over a century. Currently, National Geographic Live events are held in a variety of cities around the world, including, Seattle, Tampa, Los Angeles, and Calgary. In each of these cities, speakers share behind-the-scenes stories from the front lines of exploration onstage alongside stunning imagery and gripping footage. For more information, visit natgeolive.com.
Coming to the Weis Center on February 19 as part of this series will be a presentation called "Ocean Soul" with Photographer Brian Skerry.
Complimentary Transportation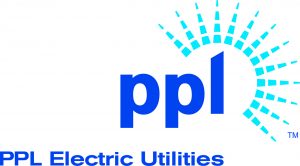 Thanks to a generous grant from PPL, the Weis Center will offer complimentary roundtrip transportation via Catawese Coach Lines from Shamokin, Mount Carmel and Shamokin Dam. Patrons using this transportation will receive complimentary tickets to the engagement. Advance reservations are required by August 24 by calling 570-577-3727 or emailing Lisa.Leighton@bucknell.edu. Reservations are limited and will be accepted on a first-come-first-served basis. Tickets will be issued to patrons upon boarding the bus. The pick-up schedule is as follows:
Shamokin – rear of Weis Markets at 5 p.m.
Mount Carmel – Divine Redeemer Church – 5:35 p.m.
Shamokin Dam – old Kmart lot at 6:20 p.m.
Return trip will begin around 9:15 p.m.
Tickets
Tickets for the engagement are $30 for adults, $24 for seniors 62+, $20 for youth 18 and under, $20 for Bucknell employees and retirees (limit 2), $10 for Bucknell students (limit 2), and $20 for non-Bucknell college students (limit 2). Beginning Friday, August 17 at 10 a.m., tickets can be purchased online at Bucknell.edu/BoxOffice or by calling 570-577-1000.
Tickets are also available in person from several locations including the Weis Center lobby (weekdays 10 a.m. to 4 p.m.) and the CAP Center Box Office, located on the ground floor of the Elaine Langone Center (weekdays 10 a.m. to 4 p.m.).
For more information about this event, contact Lisa Leighton, marketing and outreach director, at 570-577-3727 or by e-mail at lisa.leighton@bucknell.edu.
For more information about the Weis Center for the Performing Arts, go to Bucknell.edu/WeisCenter or search for the Weis Center on Instagram, Facebook, Twitter or YouTube.