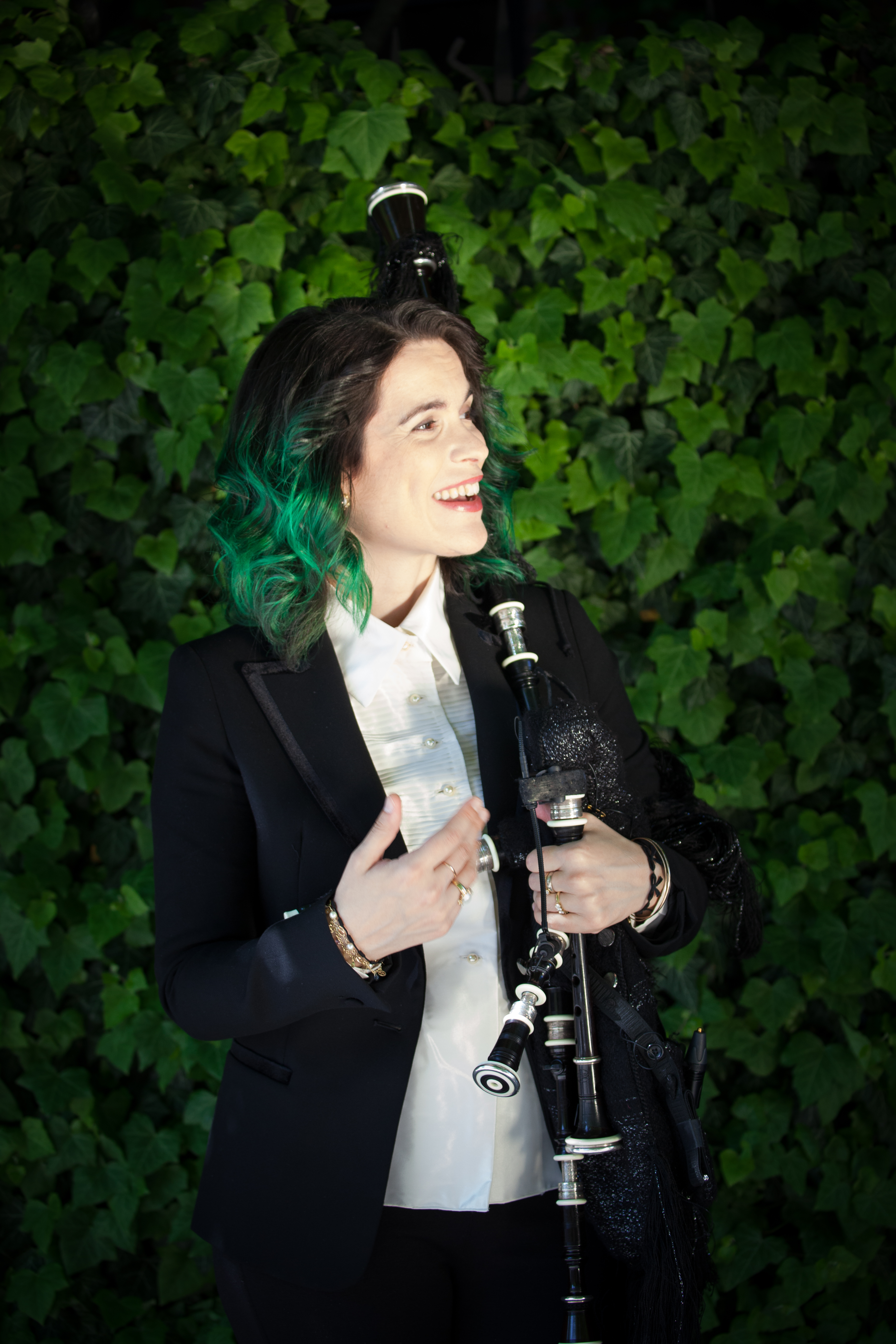 Internationally acclaimed Galician bagpipe master and classical pianist Cristina Pato performed with her quartet on Thursday, October 11 at 7:30 p.m. at the Weis Center.
Her band includes Julien Labro on accordion and bandoneon, Edward Perez on double bass and Eric Doob on drums.
Cristina Pato enjoys a professional career devoted to cultural exchange and creating new paths for her unique instrument. Ms. Pato is an active member of Yo-Yo Ma's Silk Road Ensemble and serves as educational advisor for the Silkroad Project. Her latest album Latina (2015) has received critical acclaim, including a four and a half star review in Downbeat Magazine.
On her performance Thursday night, Pato examined the themes of her most recent album, exploring the chains of cultural adaptation through the evolution of six beat rhythmic patterns originating in the Latin music of Europe and migrating to South America. She emphasized the use of "music as a social tool."
Pato's overall sound benefits from the collective her fellow master musicians, all of whom are "proud immigrants" in America who bring "the best of their culture" to the stage.
When Pato was searching for her bassist, she was drawn to Perez because during his audition he didn't sound Galician at all. When she asked him why he sounded different, he responded that in the Galacian music he could hear remnants of the Venezuelan joropo which he was familiar with. This was the moment of clarity for Pato. She realized that there was a connection between the two styles… the same rhythm traveled and changed between many different places and cultures.
Pato was drawn to American jazz as she thought it best reflected this cross-cultural accumulation of music. "Jazz, to me, is the traditional music of [America]. It has a little bit of everything." It is the immigrants' music, a reflection of what "we immigrants bring…" to their new home. From these diverse roots blossoms "something beautiful." This, she stated, is the power of cross cultural connection through music.
~Grayson Kennedy, Class of 2019