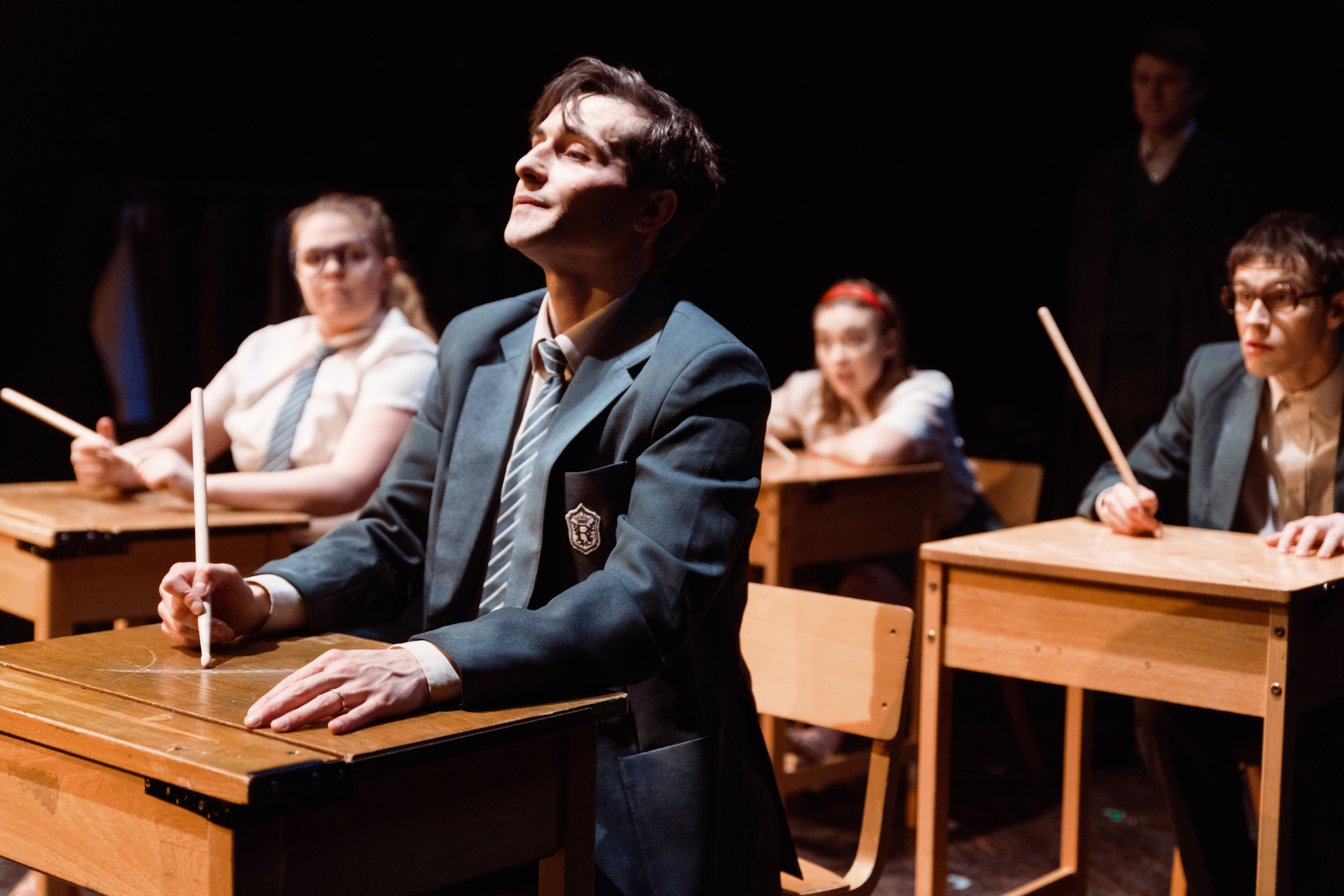 "There is something, way down deep that's eternal about every human being…And that's what's left when memory is gone." – Thornton Wilder

London-based Theatre Re will present a thought-provoking and moving theatre piece, The Nature of Forgetting, on Thursday, October 25 at 7:30 p.m. at the Weis Center.
There will be a free pre-performance talk, The Science Behind the Making of The Nature of Forgetting on the same day as the performance at 1 p.m. in the Weis Center Atrium.
In conjunction with the performance, the Weis Center will also host a free Health and Wellness Fair from 5-7:30 p.m. in the Weis Center Atrium the same day as the performance. The Health and Wellness Fair will feature a dozen vendors sharing information about staying active and healthy as we age, including resources for those affected by memory loss and their caregivers.
Vendors will include: Alzheimer's Association – PA Chapter, Buffalo Valley Lutheran Village, Evangelical Community Hospital, Evangelical Mobile Health Bus, Geisinger Health and Wellness Department, Nottingham Village, RiverWoods, Rockwell Retirement Center, Susquehanna River Valley Visitors Bureau and Union-Snyder Agency on Aging among others to be confirmed. The Exchange's Art Cart will be at the Health Fair with special all-ages activities related to memory.
The performance is sponsored, in part, by Evangelical Community Hospital and Bob and Dede Gronlund and family.
This engagement is made possible through the ArtsCONNECT program of the Mid Atlantic Arts Foundation with support from the National Endowment for the Arts.
Theatre Re's productions examine the fragility of life in a captivating style that embraces mime, theatre and live music.
At the intersection of art and science, The Nature of Forgetting bursts with creativity, joy and heartache. Collaborating with London neuroscientist Kate Jeffery, Theatre Re has created a moving articulation of the countless dimensions of memory and amnesia, linking science with real-life experiences.
Through movement of great physicality and compelling live music, The Nature of Forgetting is the story of Tom, a middle-aged father struggling in the early stages of dementia. The piece and Tom's memories are a life-affirming journey into a weakened mind, where broken does not have to mean defeated.
British Theatre Guide says about the piece, "Powerful and very moving."
Exeunt Magazine says, "Incredibly beautiful…The Nature of Forgetting is an explosive, joyous celebration of remembering."
The Nature of Forgetting premiered in January 2017 at the London International Mime Festival. The production ran in August 2017 at the Edinburgh Fringe.
Tickets for the performance are $22 for adults, $18 for seniors 62+, $12 for youth 18 and under, $12 for Bucknell employees and retirees (limit 2), $10 for Bucknell students (limit 2), and $12 for non-Bucknell college students (limit 2). Groups of 10+ receive 20% off rates.
Tickets can be purchased online at Bucknell.edu/BoxOffice or by calling 570-577-1000.
Tickets are also available in person from several locations including the Weis Center lobby (weekdays 10 a.m. to 4 p.m.) and the CAP Center Box Office, located on the ground floor of the Elaine Langone Center (weekdays 10 a.m. to 4 p.m.).
Special Online-Only Rate
Staff at memory care facilities and retirement communities may receive adult tickets at 20% off, or $18 each, by using promo code MEMORYCARE when ordering tickets online only. The code should be entered at Bucknell.edu/BoxOffice, after selecting seats for the performance. The reduced price will then be displayed.
For more information about the performance or the Health and Wellness Fair, contact Lisa Leighton, marketing and outreach director, at 570-577-3727 or by e-mail at lisa.leighton@bucknell.edu.
For more information about the Weis Center for the Performing Arts, go to Bucknell.edu/WeisCenter or search for the Weis Center on Instagram, Facebook, Twitter or YouTube.