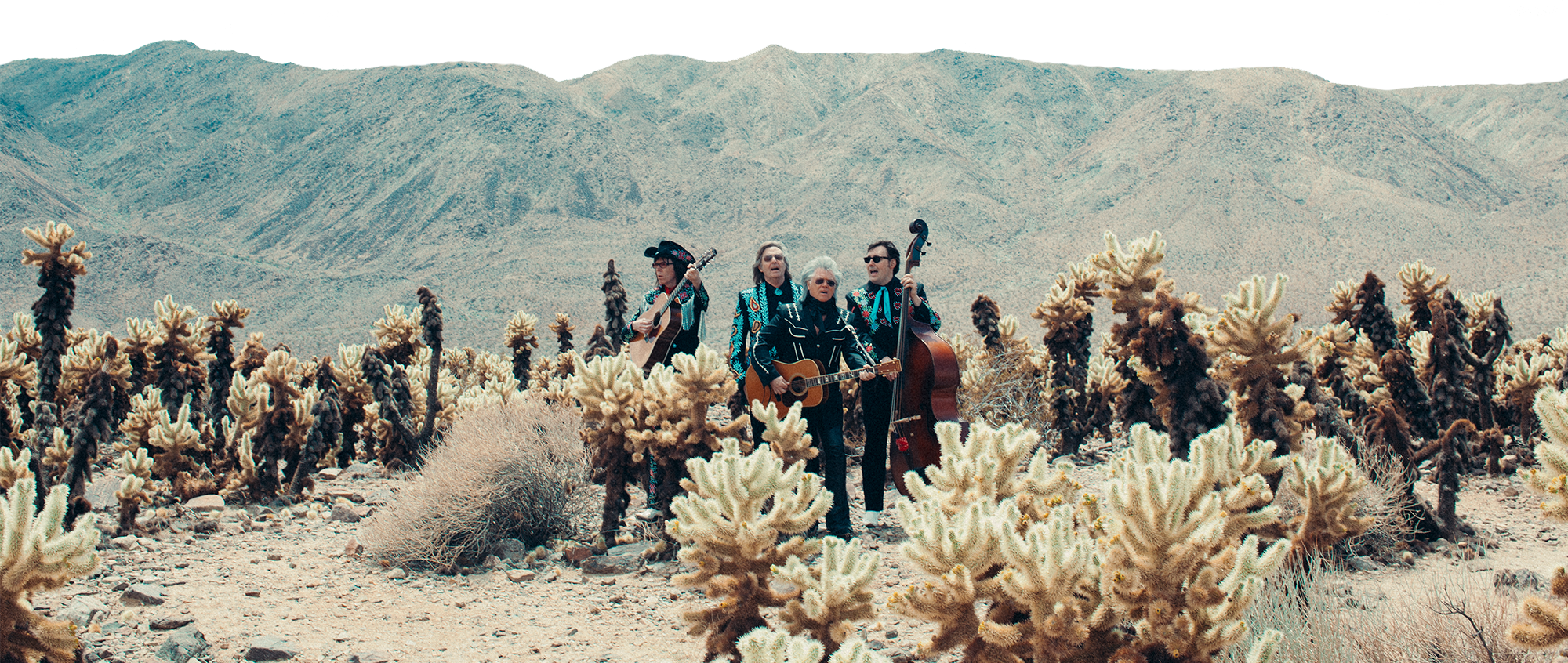 Marty Stuart and His Fabulous Superlatives will bring their unique blend of Americana music – blended with bluegrass, country, honkytonk and rockabilly – to the Weis Center on Thursday, November 1 at 7:30 p.m.
The performance is sponsored, in part, by River Woods.
While Marty Stuart's too gracious to admit it himself, the Grammy Award-winning singer, songwriter and musician is living, breathing country-music history. He's played alongside the masters, from Johnny Cash to Lester Flatt; been a worldwide ambassador for Nashville, Tenn., Bakersfield, Calif., and points in between and safeguarded country music's most valuable traditions and physical artifacts, including its shoes. Stuart counts the brogan of Carter family patriarch A.P. Carter and an assortment of Cash's black boots among his vast collection of memorabilia. But, most importantly, Stuart continues to record and release keenly relevant music that honors country's rich legacy while advancing it into the future.
Way Out West, his 18th studio album, hits both of these marks. Produced by Mike Campbell (of Tom Petty and the Heartbreakers), the album is a cinematic tour-de-force, an exhilarating musical journey through the California desert that solidifies Stuart as a truly visionary artist.
Opening with a Native American prayer, a nod to Stuart's affinity for the indigenous people, particularly the Lakota, Way Out West transports the listener to the lonely but magical American West. It is, in its own way, musical peyote.
"If you go and sit by yourself in the middle of the Mojave Desert at sundown and you're still the same person the next morning when the sun comes up, I'd be greatly surprised," says Stuart. "It is that spirit world of the West that enchants me."
Specifically the promised land of California. Growing up in Philadelphia, Mississippi, Stuart was taken by the mystique of the Golden State: the culture, the movies and especially the music. "Everything that came out of California captivated my kid mind in Mississippi," he says. "It seemed like a fantasy land. Way Out West is a love letter to that."
When it comes to transforming country songs into tangible experience, Stuart has a secret weapon: the Fabulous Superlatives. Made up of guitarist Kenny Vaughan, drummer Harry Stinson and new member, bassist Chris Scruggs, the Superlatives are an extension of Stuart himself.
"The Superlatives are missionaries, they're fighting partners. They're my Buckaroos, my Tennessee Three, my Strangers. They're my legacy band and have been since Day One," says Stuart.
Tickets for the performance are $30 for adults, $24 for seniors 62+, $20 for youth 18 and under, $20 for Bucknell employees and retirees (limit 2), $10 for Bucknell students (limit 2), and $20 for non-Bucknell college students (limit 2).
Tickets can be purchased online at Bucknell.edu/BoxOffice or by calling 570-577-1000.
Tickets are also available in person from several locations including the Weis Center lobby (weekdays 10 a.m. to 4 p.m.) and the CAP Center Box Office, located on the ground floor of the Elaine Langone Center (weekdays 10 a.m. to 4 p.m.).