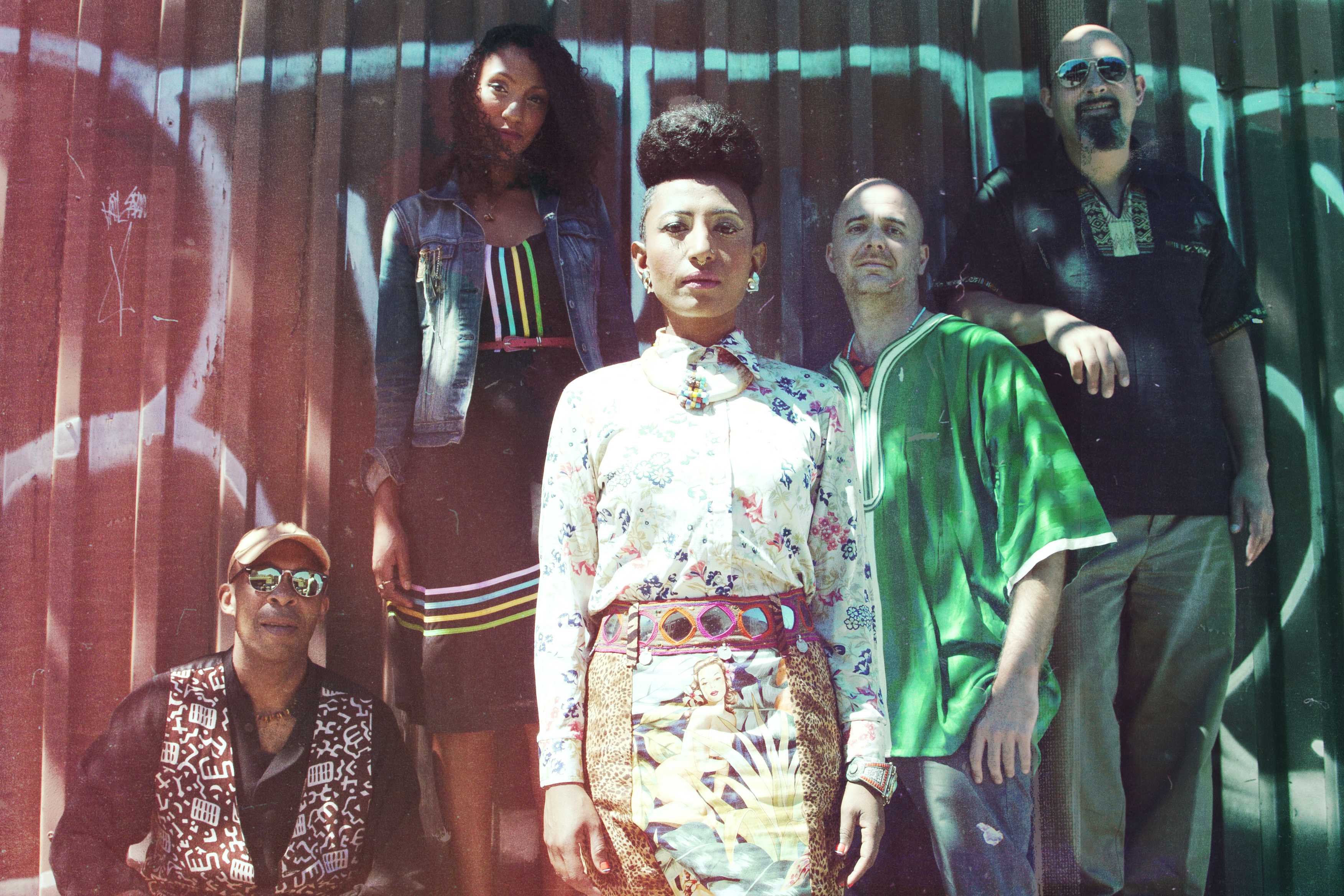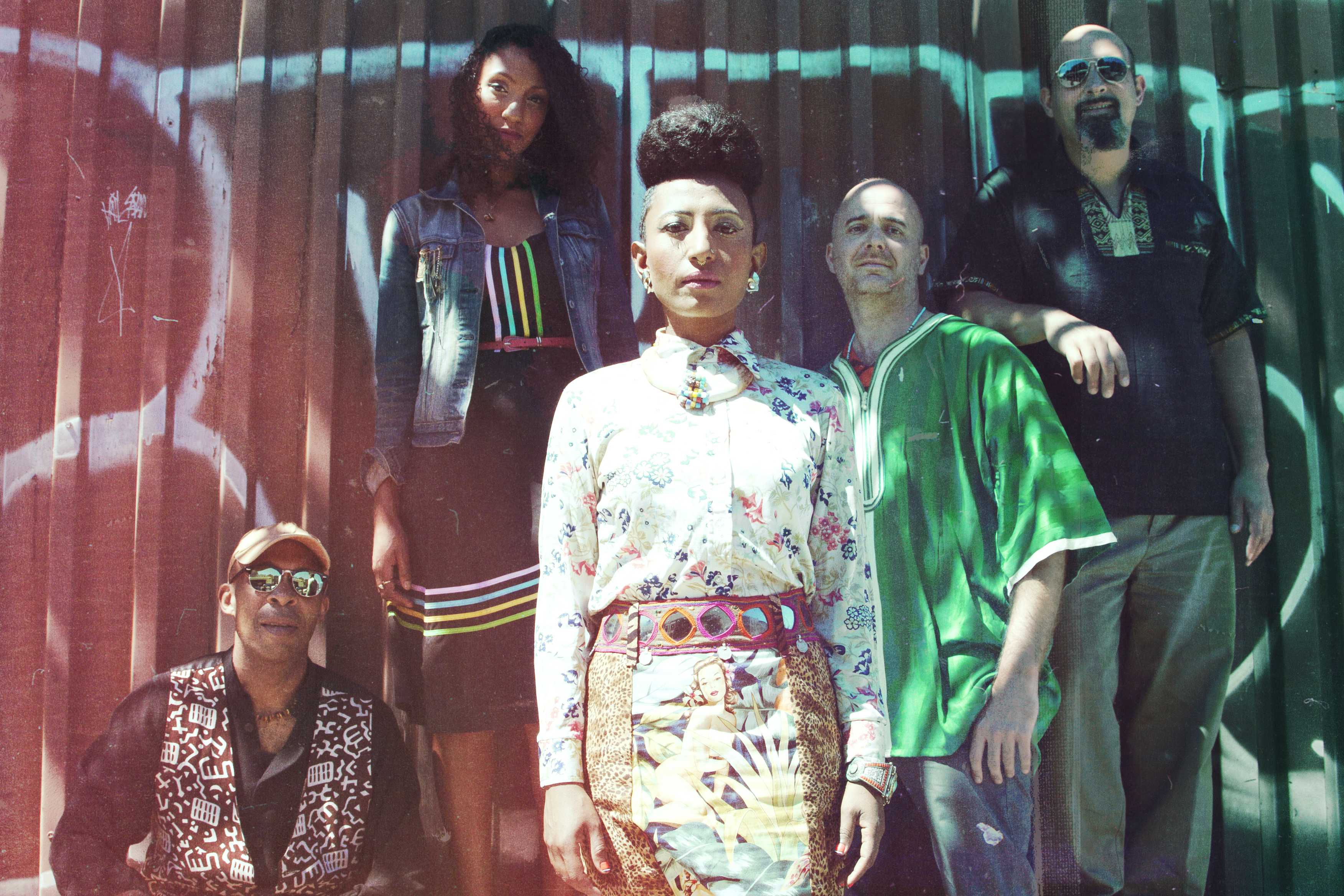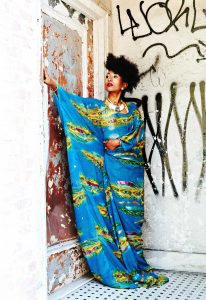 Alsarah and the Nubatones will perform as part of the Weis Center's annual season on Wednesday, November 7 at 7:30 p.m. at the Campus Theatre, 413 Market Street, downtown Lewisburg.  Doors will open at 6:30 p.m.
A pre-performance talk with the artists will take place from 6:45-7:15 p.m. that evening.
This engagement is made possible by a grant from Mid Atlantic Arts Foundation as part of its Mid Atlantic Tours program with support from the National Endowment for the Arts.
Alsarah is a singer, songwriter, bandleader and a somewhat reluctant ethnomusicologist. Born in Khartoum, Sudan, she relocated to Yemen with her family before moving to the United States, feeling at home in Brooklyn, N.Y., where she has resided since 2004. She is a self-proclaimed practitioner of East African retro pop music. Working on various projects, she has toured nationally and internationally.
Alsarah & the Nubatones has released 2 full-length albums titled Silt and Manara. She has also released 1 full-length album with French electronic producer Débruit titled Aljawal. And she was featured on the Nile Project's debut CD, Aswan (named in the top 5 must hear international albums by NPR, 2014).
Always trying to connect the musical dots both her full length albums with the Nubatones saw themselves reimagined and remixed by various acclaimed electronic producers in 2015's Silt Remixed and 2017's Manara Remixed.
In between albums Alsarah also works with the Sudanese artist collective Refugee Club Productions on a variety of projects including the critically acclaimed documentary "Beats of the Antonov."
General admission tickets for the performance are $20 for adults, $16 for seniors 62+, $10 for youth 18 and under, $10 for Bucknell employees and retirees (limit 2), free for Bucknell students (limit 2), and $10 for non-Bucknell college students (limit 2).
Tickets can be purchased online at Bucknell.edu/BoxOffice or by calling 570-577-1000.
Tickets are also available in person from several locations including the Weis Center lobby (weekdays 10 a.m. to 4 p.m.) and the CAP Center Box Office, located on the ground floor of the Elaine Langone Center (weekdays 10 a.m. to 4 p.m.).